The age of the driver significantly affects Nissan 350Z car insurance rates. A 16-year-old buying insurance for a 2004 model might pay around $5,781 annually, whereas a 40-year-old would pay only $1,265 per year on average. For a 2009 model, rates for a 16-year-old and 40-year-old average $6,265 and $1,370 per year, respectively. MoneyGeek also ranked the top insurance providers for the Nissan 350Z based on affordability, service quality and claims experience.
Car Insurance
Costs
Nissan 350Z
2023
Average Cost and Cheapest Companies for Insuring a Nissan 350Z
The average cost to insure a Nissan 350Z is $1,386 per year, but this may vary based on your chosen insurer. State Farm is the most affordable auto insurance option, charging approximately $1,004 per year, while Progressive is the priciest provider at an average of $1,675 per year for the same coverage.
For a minimum coverage policy for a Nissan 350Z, the average cost is $540 per year. State Farm provides the cheapest policy at $436 per year, and Progressive is the most expensive at $729 per year.
Is a Nissan 350Z Expensive to Insure?
Insurers consider various factors to determine the insurance costs for a Nissan 350Z. Generally, the car's relatively low value and inexpensive repair costs lead to lower insurance costs because insurance companies are at a lower risk of a significant payout with these vehicles.
Best Companies for Insuring a Nissan 350Z
When buying car insurance for your Nissan 350Z, it's crucial to take into account the insurance provider's claims management and service quality, along with its affordability. According to MoneyGeek's analysis, the following insurers offer the best car insurance for a Nissan 350Z:
State Farm: MoneyGeek score of 76 out of 100 ($1,004 per year)
GEICO: MoneyGeek score of 68 out of 100 ($1,165 per year)
State Farm is considered the best car insurance provider for the Nissan 350Z as it offers a combination of affordable rates and excellent service quality, offering policyholders great value for their money.
MoneyGeek Top Pick: State Farm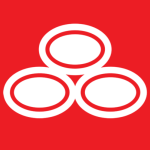 pros
Offers the cheapest rates
Provides excellent customer support
cons
Doesn't offer gap insurance, deductible modification, accident forgiveness or new car replacement coverage
Ranks #6 out of 7 providers for claims management
COMPANY HIGHLIGHTS
State Farm offers the best option for insuring your Nissan 350Z, with a combination of affordable pricing and excellent customer service. In addition to offering outstanding value, State Farm provides a few coverage options that are useful for Nissan 350Z drivers, although it lacks many of the most common coverage add-ons.
For instance, policyholders can add roadside assistance coverage to their policies. This rider pays for towing, locksmith services and labor and delivery costs for gas, oil, battery or tires during covered emergencies. Nissan 350Z drivers can also opt for a rental car and travel reimbursement coverage, which assists with costs for rental cars, meals, lodging and transportation if a covered incident renders their vehicle unusable.
Compared to other surveyed insurance companies, State Farm provides the most affordable rates for the Nissan 350Z. It also received the second-highest score for customer service, which means its policyholders typically have a positive experience with this company.
Read MoneyGeek's State Farm Auto Insurance Review
MoneyGeek Runner-Up: GEICO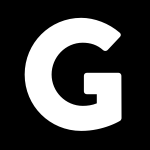 pros
Ranks #2 for affordability
Above-average customer service
cons
Mediocre claims management
Lacks gap insurance, deductible modification and new car replacement coverage
COMPANY HIGHLIGHTS
MoneyGeek ranks GEICO as the second-best option for insuring your Nissan 350Z due to its cheap premiums and solid customer service. Aside from providing good value for policyholders, GEICO also offers several additional coverage options that enhance a policy's protections.
For example, their mechanical breakdown insurance (MBI) covers all parts and systems beyond the standard services offered in most dealer-extended warranties. In addition, GEICO's roadside assistance coverage can help pay for tire changes, towing, jump starts and lockout services.
Furthermore, GEICO provides accident forgiveness coverage to its policyholders, which prevents price increases after a driver's first at-fault accident. If you've been accident-free for five years and are over 21, you may even qualify for this coverage at no extra cost. Overall, GEICO's combination of low rates and valuable coverage options make it a solid choice for Nissan 350Z owners looking for affordable and reliable car insurance.
Read MoneyGeek's GEICO Auto Insurance Review
Cost of Insuring a Nissan 350Z by Model Year
Auto insurance rates are influenced by the car's model year, with older vehicles generally having lower premiums due to their decreased value through depreciation. For example, the 2004 Nissan 350Z has an average car insurance cost of $1,265 per year compared to $1,370 per year for a 2009 model.
To determine your auto insurance rates, your car's model year and preferred insurance provider are crucial factors to consider. State Farm is the most affordable option for insuring a 2004 Nissan 350Z at around $1,045 per year. It's also the cheapest for a 2009 model at approximately $1,022 per year. This dichotomy illustrates how insurance prices don't always decrease for newer model years, although this is typically the case.
Cost of Insuring a Nissan 350Z for 16- to 25-Year-Olds
Car insurance rates for young drivers, especially those in their teens and 20s, are generally higher than for drivers aged 30 and above. This is because younger motorists have limited driving experience and higher risks of accidents.
For a Nissan 350Z, a 16-year-old driver can expect to pay an average of $6,141 per year for car insurance, whereas a 40-year-old driver may pay around $1,336 per year. However, as drivers gain experience and age, teen car insurance rates tend to decrease, and rates stabilize once they reach their 20s.
Enrolling a teenage driver in a family plan instead of buying an individual policy is a cost-effective option for reducing car insurance expenses.
For instance, insuring a 16-year-old driver with an individual policy for a 2005 Nissan 350Z through State Farm costs around $2,950 per year, whereas the same policy with Progressive costs about $9,368 per year. It's crucial to compare rates from different providers to find the most affordable option for your family.
How Does Location Affect the Cost of Nissan 350Z Insurance?
Car insurance premiums are calculated based on factors including car make, model year, driver's age and location. As such, the cheapest provider for a specific car model varies by state. Our research shows that Idaho residents pay the least while New York residents pay the highest rates. It's important to compare quotes from the most affordable insurers in your state to get the best deal for your Nissan 350Z.