The driver's age has a significant impact on the cost of insuring a MINI Electric. For instance, a 16-year-old with a 2020 model can expect to pay approximately $6,083 per year for full coverage insurance, while a 40-year-old pays only around $1,356 per year. Rates for a 2022 model are $6,205 and $1,389 for a 16-year-old and 40-year-old, respectively.
MoneyGeek also ranked the top car insurance providers for the MINI Electric based on affordability, quality of service and claims experience.
Car Insurance
Costs
MINI Electric
2023
Average Cost and Cheapest Companies for Insuring a MINI Electric
Insuring a MINI Electric costs around $1,417 per year, but this can vary depending on your chosen insurance provider. Nationwide provides the cheapest car insurance option at $1,195 per year, whereas Allstate charges the most expensive rate at $1,749 per year for the same coverage.
For minimum coverage, the average cost is $496 per year, with State Farm providing the cheapest policy at $484. Allstate is once again the most expensive, with an average premium of $655 for a similar policy.
Is a MINI Electric Expensive to Insure?
Insurers take several factors into account when calculating insurance costs for a given MINI Electric. This car model is considered moderate to insure, on average. As an electric car, the MINI Electric has higher repair costs, which is a reason it's not cheap to insure. Other factors that may contribute to its moderate insurance cost include the car's value and theft rates.
Best Companies for Insuring a MINI Electric
When purchasing car insurance for your MINI Electric, it's important to consider the provider's quality of service and claims management in addition to its affordability.
MoneyGeek's analysis found that the following car insurance providers offer the best car insurance for a MINI Electric:
State Farm: MoneyGeek score of 90 out of 100 ($1,231 per year)
Nationwide: MoneyGeek score of 89 out of 100 ($1,195 per year)
State Farm provides policyholders with excellent value for their money by offering both affordable rates and top-notch service. As such, it stood out as the best insurer for this vehicle in our study.
MoneyGeek Top Pick: State Farm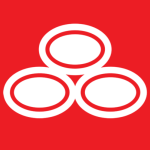 pros
Offers the second cheapest rates for a MINI Electric
Earned a high customer satisfaction rating
cons
Doesn't offer OEM or gap insurance coverage
Has a below-average claims management score
COMPANY HIGHLIGHTS
State Farm is the top choice for insuring your MINI Electric due to its combination of affordable pricing and excellent customer satisfaction — the company ranked second in both of these categories in our study.
State Farm also offers essential coverage options that are useful for most drivers. For instance, you can enhance your policy with roadside assistance coverage, which covers expenses for vehicle towing, locksmith services and mechanical labor as well as delivery costs for gas, oil, battery or tires during emergencies on the road.
You can also add rental car and travel reimbursement coverage to your policy, which helps pay for a rental car, meals, lodging and transportation if a covered incident renders your MINI Electric unusable.
Read MoneyGeek's State Farm Auto Insurance Review
MoneyGeek Runner-Up: Nationwide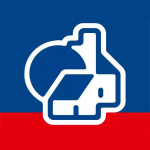 pros
Has the lowest rates in our comparison group
Ranked second for claims management
Offers a wide range of optional coverages, including identity theft coverage
cons
Does not offer OEM coverage
Has a slightly below-average customer satisfaction score
COMPANY HIGHLIGHTS
Our runner-up pick for the best car insurance provider for the MINI Electric is Nationwide. It provides the most affordable rates among the insurers we surveyed and offers several additional coverages to enhance your protection.
One such option is identity theft coverage, which is not widely available among insurers. This coverage pays policyholders up to $25,000 for expenses related to identity theft or fraud. Total loss deductible waiver is another unique rider, which waives the deductible for comprehensive or collision insurance if your MINI Electric is deemed a total loss due to a covered accident.
Nationwide also allows you to add accident forgiveness to your policy, which prevents your premium from increasing after your first at-fault accident, as long as you've been accident-free for the past three years.
Read MoneyGeek's Nationwide Auto Insurance Review
Cost of Insuring a MINI Electric by Model Year
The model year of your MINI Electric will affect auto insurance rates. The average cost of car insurance for a 2020 MINI Electric is $1,356 per year, whereas insuring a 2022 model costs about $1,389 per year. Typically, older cars are cheaper to insure than newer ones as their value depreciates over time.
Your average auto insurance costs can vary based on your car's model year and the insurance company you choose. State Farm offers the most affordable rates for a 2020 MINI Electric at around $1,161 per year, while Nationwide provides the cheapest insurance for a 2022 model at approximately $1,177 per year.
Cost of Insuring a MINI Electric for 16- to 25-Year-Olds
Car insurance rates for young drivers, including teens and those in their twenties, are higher than for drivers aged 30 and above. For a MINI Electric, a 16-year-old driver can expect to pay an average of $6,141 per year for car insurance, while a 40-year-old driver pays around $1,372 per year. However, teen car insurance rates decrease significantly as drivers age and typically stabilize once they reach their 20s.
Enrolling teens in a family plan is the most cost-effective way to get cheap teen car insurance since family plans are cheaper than individual policies. In addition, teens under 18 cannot legally purchase their own policy without a parent or guardian to cosign.
State Farm has the cheapest average rates for an individual policy for a 16-year-old driver of a 2022 MINI Electric at $4,065 per year, while Allstate is the most expensive at around $8,473 per year. It's important to compare rates from various providers to find the most cost-effective option for your family.
How Does Location Affect the Cost of MINI Electric Insurance?
The model type and model year of your car, as well as the driver's age, are important factors that influence your insurance costs. However, location can often be even more important. The cheapest car insurance provider for a particular car model can vary by state. Our research found that, on average, New York residents pay the highest rates, while Idaho residents pay the lowest.
To get the best deal for your MINI Electric, make sure to compare quotes from the most affordable insurers within your state.
Frequently Asked Questions About MINI Electric Insurance
If you're looking for information on car insurance costs for a MINI Electric, you may have questions about the service quality and affordability of insurers. We answered some frequently asked questions to help you learn more.
About Mark Fitzpatrick
---
---