Compare the Cost of Kia Stinger Insurance by Model Year and Company
A Kia Stinger's annual insurance cost for full coverage is $1,937, making it expensive to insure. State Farm is the cheapest on average, but your rates are dependent on factors like your age, car type and insurer.
Compare Rates
Ensure you're getting the best rate. Review quotes from a top insurance company.
Advertising & Editorial Disclosure
Last Updated: 9/20/2023
A major factor in determining the cost of auto insurance for a Kia Stinger is age. A 16-year-old spends an average of $7,967 per year for full coverage on a 2018 Stinger, while a 40-year-old pays only $1,773. A 16-year-old pays $8,807 per year for a 2022 model, while a 40-year-old pays $1,961.
MoneyGeek compared the best insurance providers for a Kia Stinger based on price, quality of service and claims satisfaction since affordability is not the only factor to consider.
Car Insurance
Costs
Kia Stinger
2023
Average Cost and Cheapest Companies for Insuring a Kia Stinger
Your Kia Stinger insurance premiums will vary greatly based on the insurance provider you choose. The average cost of Kia Stinger insurance is $1,937, but this varies depending on the provider. Compare quotes from various providers to find the most affordable auto insurance company.
State Farm has the cheapest car insurance for a Kia Stinger at $1,538 per year for full coverage, while Allstate has the highest at $2,331. That's a difference of about $793 each year. State Farm's minimum coverage insurance policy is the cheapest at $500 annually, while Progressive's is the most expensive at $763.
Is a Kia Stinger Expensive to Insure?
Insurance companies base premiums on a variety of factors for every vehicle type. Insurance rates are often higher for high-end automobiles, those with higher accident risks and those with higher theft rates. Kia Stinger insurance prices are higher than the average car. Certain models are way more expensive to insure than other models due to their high value, repair costs and theft rates.
Best Companies for Insuring a Kia Stinger
When evaluating insurance providers, keep in mind that the best auto insurance offers affordability, great service and excellent claims management.
According to MoneyGeek's rating system, the best full coverage insurers for a Kia Stinger include:
State Farm: MoneyGeek score of 90 out of 100 ($1,538 annually)
GEICO: MoneyGeek score of 90 out of 100 ($1,623 annually)
State Farm scored highly in customer service and affordability.
MoneyGeek Top Pick: State Farm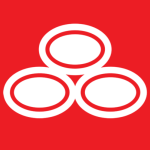 pros
The cheapest insurer for Kia Stinger
High score in customer satisfaction
Offers roadside assistance and rental car/travel reimbursement
cons
Subpar claims rating and average coverage score
Does not offer common coverages, including gap insurance, deductible modification or new car replacement
COMPANY HIGHLIGHTS
The best insurance provider for Kia Stinger drivers is State Farm. It offers the most affordable price for the Stinger and was rated second in terms of customer satisfaction.
Most Stinger owners find State Farm's roadside assistance to be helpful. It provides peace of mind when you are on the road by offering mechanical assistance, towing, gasoline and battery deliveries, tire replacements, locksmith services and more around the clock. The insurer even reimburses you for car rental costs up to your selected limits, travel expenses (meals, housing and transportation) up to $500 and deductibles up to $500 if you cause an accident while operating a rental car.
While the insurer is lacking in terms of coverage options and claims management, it does also provide many discount opportunities to help policyholders lower their premiums.
Read MoneyGeek's State Farm Auto Insurance Review
MoneyGeek Runner-Up: GEICO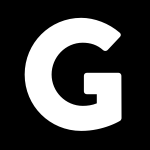 pros
Good customer service score
Offers mechanical breakdown insurance (MBI)
cons
Subpar claims rating and offer fewer coverage options
Does not offer gap insurance, deductible modification or new car replacement coverage
COMPANY HIGHLIGHTS
With a high affordability score and customer satisfaction rating, GEICO provides excellent value for Kia Stinger auto insurance. It provides MBI to new or leased Stingers not older than 15 months and with fewer than 15,000 miles. MBI from GEICO is less expensive and more comprehensive than a dealership's extended warranty. You get coverage for most items and not just the typical list of things that dealer warranties cover.
With the exception of California, Connecticut and Massachusetts, GEICO's accident forgiveness coverage is either earned or purchased. If you have this coverage, your GEICO auto insurance premium will not go up following your first at-fault accident. Accident forgiveness is only available to drivers over the age of 21 for having five accident-free driving years.
Read MoneyGeek's GEICO Auto Insurance Review
Cost of Insuring a Kia Stinger by Model Year
Older Kia Stinger cars often have lower insurance costs. This is because comprehensive and collision insurance premiums drop as a car's value depreciates.
The cost of auto insurance for a 2018 Kia Stinger with full coverage is $1,773. For a 2022 model, the average cost is $1,961. This difference amounts to $188 annually.
Depending on the model year of the car, insurance costs may change. For a 2022 Kia Stinger, State Farm has the cheapest annual rate of $1,558 for full coverage. At $1,466, State Farm also offers the most affordable average cost of auto insurance for a 2018 model.
Cost of Insuring a Kia Stinger for 16- to 25-Year-Olds
Teenage and young adult drivers pay significantly more for vehicle insurance than drivers in their 30s and 40s since they are deemed to lack experience on the road, irrespective of the vehicle they use.
A Kia Stinger driven by a 16-year-old may have full coverage insurance premiums of around $8,432 annually. The average cost for a 40-year-old driver is only $1,879. The cost of teen auto insurance drops significantly as they get older, but it tends to level out in their 20s.
Teenage drivers who remain on their parent's insurance policies can avoid paying higher premiums. Individual plans will almost always incur significantly higher insurance premium costs.
At $5,005 annually, State Farm has the cheapest full coverage premium for an individual policy for a 16-year-old driving a 2022 Kia Stinger. Progressive quotes the highest premium at around $12,850 per year.
When buying teen car insurance, shopping around can help you get the best rates. It's also important to note that teens under the age of 18 could need a guardian's consent to get coverage.
How Does Location Affect the Cost of Kia Stinger Insurance?
Your age, vehicle model year and other factors can affect your auto insurance rates. Vehicle insurance costs also vary by provider and state. Florida has the highest average cost of auto insurance, while Idaho has the lowest. When insuring your Kia Stinger, get quotes from companies offering the cheapest insurance in the state.