The driver's age directly impacts insurance costs for a Kia Soul. For a full coverage policy on a 2010 model, the average annual rate for a 16-year-old driver is $5,385, while a 40-year-old driver will pay only $1,176. For a 2022 model, a 16-year-old will pay an average of $6,519 yearly, while the premium for a 40-year-old remains relatively low at $1,450.
It's important to remember that cost is not the only factor when choosing a provider. MoneyGeek ranked the top insurance companies for a Kia Soul and considered pricing, service quality and claims handling.
Car Insurance
Costs
Kia Soul
2023
Average Cost and Cheapest Companies for Insuring a Kia Soul
The annual average cost of insuring a Kia Soul is $1,338, but your chosen provider can significantly influence your premium. State Farm stands out as the most affordable full coverage car insurance provider for a Kia Soul at an average of $1,035 annually, while Farmers is the priciest at $1,505. For minimum coverage, GEICO offers the most budget-friendly policy at $498, while Farmers tops the chart again with the most expensive plan, at $721 per year on average.
Is a Kia Soul Expensive to Insure?
Insurance providers consider different factors when tailoring rates for a specific car model. According to the latest National Highway Traffic Safety Administration (NHTSA) data, the Kia Soul has an above-average theft rate. These statistics usually present a risk for insurers, prompting them to hit the accelerator on premium rates. However, the Kia Soul's relative safety and overall fair value lowers its rates to below average.
Best Companies for Insuring a Kia Soul
The best Kia Soul insurance providers will offer competitive pricing in addition to exceptional customer service and a smooth claims experience. Our top-rated car insurance companies for this car are:
State Farm: MoneyGeek score 90 out of 100 ($1,035 per year)
GEICO: MoneyGeek score 90 out of 100 ($1,049 per year)
State Farm has built a reputation for providing quality coverage at competitive prices. In addition to its affordability, State Farm is known for its excellent customer service ratings.
MoneyGeek Top Pick: State Farm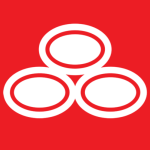 pros
Most affordable insurer for the Kia Soul
Excellent customer support
Offers Rental Car and Travel Reimbursement and Roadside Assistance
cons
Doesn't offer OEM (Original Equipment Manufacturer) coverage or Gap Insurance
Below average score in claims management
COMPANY HIGHLIGHTS
State Farm is ideal for Kia Soul drivers who prioritize affordability and customer service. The company provides a range of coverage options for policyholders. Roadside Assistance and Car Rental and Travel Expenses coverage are some of the invaluable add-ons State Farm offers to help cover emergencies on the road. Roadside Assistance will cover roadside repairs and the delivery of gas, oil or batteries to your location if your car breaks down. Rental Car and Travel Reimbursement will pay for car rental expenses up to the policy limits in case of an accident that immobilizes your car. The insurer also offers discounts for different driver profiles, enhancing affordability and making it an attractive option for many drivers. These include discounts for safe driving as well as discounts for installing safety equipment.
Read MoneyGeek's State Farm Auto Insurance Review
MoneyGeek Runner-Up: GEICO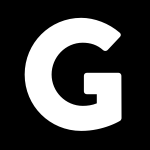 pros
Provides affordable coverage for your Kia Soul
Highly ranked in customer satisfaction
Offers Accident Forgiveness and Roadside Assistance
cons
Doesn't offer Gap Insurance or OEM (Original Equipment Manufacturer) coverage
Low score in claims handling
COMPANY HIGHLIGHTS
GEICO provides competitive car insurance rates that cater to various ages and driving records. Kia Soul owners can rely on this provider for cost-effective policies and dependable customer support. GEICO's policyholders consistently report high satisfaction scores, reflecting the company's responsiveness to the needs of its customers.
The company may lack a few essential coverages that some drivers may seek, including Gap Insurance and OEM coverage. However, GEICO compensates by offering Accident Forgiveness and Roadside Assistance. These are valuable coverages that are useful to almost any driver.
Accident Forgiveness ensures that your insurance rates do not increase after your first at-fault accident. GEICO's Roadside Assistance coverage provides essential services such as towing, fuel delivery and lockout assistance, making it a crucial addition for drivers who may experience unexpected roadside issues.
Read MoneyGeek's GEICO Auto Insurance Review
Cost of Insuring a Kia Soul by Model Year
A full coverage policy for a 2010 Kia Soul comes in at around $1,176 per year, while you'll need to pay an average of $1,450 per year to secure full coverage for a 2022 model. Vehicle model year is a key element impacting the average cost of car insurance. Newer cars are generally more expensive to insure than their older counterparts due to the depreciation of a car's value over time.
Apart from the age of your Kia Soul, average insurance costs can also differ depending on the provider. GEICO and State Farm offer the cheapest full coverage policies for a 2010 Kia Soul at an average of $957 annually. However, GEICO is the most budget-friendly option for a 2022 model, at around $1,120 a year.
Cost of Insuring a Kia Soul for 16- to 25-Year-Olds
Insurers will consider the driver's age when setting premiums. Car insurance rates for teens and young adults are typically more expensive than for drivers in their 30s and 40s. A full coverage policy for a 16-year-old Kia Soul driver averages $5,914 a year, while a 40-year-old driver has a significantly reduced rate of $1,299. Rates for teens will gradually lower each year, eventually reaching a plateau as you cruise into your 20s.
Comparing teen car insurance providers can help you find the best deal for your needs and budget. State Farm charges 16-year-old drivers about $3,706 annually for a full coverage policy on a 2022 Kia Soul, while Progressive's same policy will cost a staggering $9,102 yearly. These expensive rates are for individual plans. Teenagers can save a significant amount of money by joining a family policy instead.
How Does Location Affect the Cost of Kia Soul Insurance?
The make and model of a vehicle, its year of manufacture, and the driver's age all play crucial roles in determining car insurance costs for a Kia Soul. However, your location can have an even more significant impact on your rates. Florida ranks as the priciest state for car insurance, while Idaho offers the most affordable premiums. Obtaining quotes from the cheapest insurance providers in your area can help save you money on your rates.
Frequently Asked Questions About Kia Soul Insurance
When getting car insurance for a Kia Soul, potential buyers often have questions regarding costs and coverage. Below are some frequently asked questions to help address your concerns.
About Mark Fitzpatrick
---
---