Getting your car insurance requires some time and research. It pays to shop around for the best insurance provider for your Jeep Patriot, as premiums can vary considerably. Taking the time to compare different insurance providers can help you get the lowest rates. How affordable those rates are can depend on various factors, including your driving history and your car's model year.
Insurance for a Jeep Patriot is less expensive than insuring the average car. You can insure a Patriot for an average of $1,085, whereas the typical car costs around $1,427.
The cost to insure a Jeep Patriot can change by $476 per year, depending on the company.
Jeep Patriot premiums can vary by $233 per year, based on how old your car is. Older models tend to have lower insurance costs than newer ones.
How Much It Costs to Insure a Jeep Patriot and the Cheapest Company
How much does it cost to insure Jeep Patriots? On average, the amount needed to insure a Jeep Patriot is $1,085, but it can be higher or lower depending on your provider. GEICO offers the most affordable Jeep Patriot insurance quote at $895 on average, while Allied provides the costliest option at $1,371. That's a difference of $476 between insurance providers.
The Average Annual Cost of Jeep Patriot Insurance by Company
The MoneyGeek team used a sample driver profile to collect information from insurance providers for this analysis. In this particular case, the sample driver has 100/300/100 liability insurance with comprehensive and collision coverage.
The Average Cost to Insure a Jeep Patriot by Company
Scroll for more
Compare Auto Insurance Rates
Ensure you're getting the best rate for your auto insurance. Compare quotes from the top insurance companies.
Is a Jeep Patriot Expensive to Insure?
Insurance providers use a list of contributing factors before deciding on a specific price for a car model. Most of the time, insurance costs depend on a car's value and its theft and accident rates.
For the Jeep Patriot, owners normally have inexpensive insurance premiums. Though insurance providers do not specifically discuss the reasons for their rates, we can hypothesize based on facts about the vehicle. Jeep Patriot insurance rates might be because of the Jeep Patriot's low value compared to other vehicles. Additionally, it has low horsepower, which means it is less likely to get into major car accidents. Thus, it is less expensive to insure.
The Best Car Insurance Company for a Jeep Patriot
When you shop for car insurance, you shouldn't automatically choose the company with the lowest cost. In the long run, you will also want a company that knows how to treat its customers well and offers top-notch service.
MoneyGeek created a rating system putting affordability, customer satisfaction, customer complaints and financial stability together to see which is the best car insurance provider for the Jeep Patriot. Here's what we found out:
USAA is the best company to insure a Jeep Patriot. However, USAA is exclusive for members of the military and their families.
If you are not in the military, the best Jeep Patriot insurance provider is GEICO.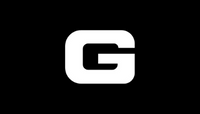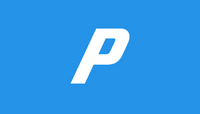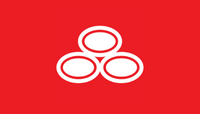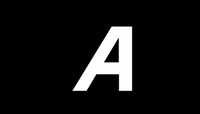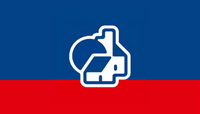 How Much It Costs to Insure a Jeep Patriot by Model Year
Based on the model year for the Jeep Patriot, it is noticeable that older versions are cheaper to insure because car values depreciate as time passes. Similarly, their comprehensive and collision insurance also become less expensive.
For instance, the 2007 model of the Jeep Patriot has an average car insurance cost of $958. On the other hand, the average cost for the 2017 model amounts to $1,191. That shows an overall difference of $233.
Keep in mind that different companies offer different rates for each model year. The cheapest auto insurance company for a 2017 Jeep Patriot is GEICO at $961 per year. However, USAA has a lower rate for a 2007 model. You can check the table below to see your Patriot's model year and how it compares to these rates.
The Average Cost to Insure a Jeep Patriot by Model Year
Scroll for more
Average Annual Rates (2017 model)

Average Annual Rates (2016 model)

Average Annual Rates (2010 model)

Average Annual Rates (2007 model)
How Expensive Is It to Insure a Jeep Patriot Compared to Other Cars?
A Jeep Patriot is on the inexpensive side for car insurance. On average, it costs $1,085, which is a few hundred dollars less than coverage for an average car. The Jeep Patriot has the cheapest insurance of all the car models MoneyGeek analyzed.
How Much It Costs to Insure a Jeep Patriot for 16- to 25-Year-Olds
No matter the type of vehicle they choose, younger drivers will pay higher car insurance premiums. After all, they have less experience on the road and make more mistakes behind the wheel.
For an 18-year-old who drives a Jeep Patriot, the average cost of car insurance is $3,542. Meanwhile, a similar policy will cost just $1,085 on average for a 40-year-old driver. However, younger drivers can lower these rates by staying on their parents' policy.
For a better picture, see the comparison of car insurance costs from age 16–25 in the table below.
The Average Cost to Insure a Jeep Patriot by Driver Age
Scroll for more
How Does Location Affect the Cost of Jeep Patriot Insurance?
The prices discussed in this article are national averages. However, your location can play a significant role in determining your car insurance premiums. If you want to check out the particular numbers for your state, visit our state page analysis.
FAQs About Jeep Patriot Insurance
There are many different aspects that go into the price of car insurance for a given model. Here are some of the most frequently asked questions about insuring a Jeep Patriot.
Read More About Car Insurance
Read More About Car Insurance
Auto Insurance
Auto Insurance
About Mark Fitzpatrick
---
---