Your age and the model year of your Jeep Patriot are among the most influential factors in determining your car insurance rates. The average annual insurance cost for the Jeep Patriot is $1,288, with State Farm providing the lowest price at $955.
A 16-year-old driver pays $6,044 annually for the newest model year but $5,458 for the oldest one. A 2017 Jeep Patriot would cost a 40-year-old driver an annual $1,304 and only $1,167 for a 2009.
MoneyGeek also ranked the best insurers that offer exceptional service and claims handling at an affordable price.
Car Insurance
Costs
Jeep Patriot
2023
Average Cost and Cheapest Companies for Insuring a Jeep Patriot
Jeep Patriot insurance costs an annual average of $1,288, but your premium rates depend on which insurer you choose. State Farm is the cheapest option for full coverage at $955 per year, and Farmers is the most expensive at $1,500 per year.
The cheapest car insurance for minimum coverage is State Farm at $502 per year, while the most expensive is Farmers at $812 per year. Prices can vary based on driver age, location and driving history, so obtaining quotes from several insurers will help you find the best price possible.
Is a Jeep Patriot Expensive to Insure?
Insurers account for many factors when calculating car insurance costs for a Jeep Patriot. This particular model series is known for being affordable to insure due to its low value and theft rate. It also has received a favorable overall crash rating, highlighting its commitment to safety for drivers and owners.
The Jeep Patriot has a relatively modest MSRP value of $15,950 for the 2017 model year. Unlike electric and sports cars, which typically incur higher insurance costs due to factors like repair expenses and driving behavior, the Jeep Patriot falls within the SUV category. SUVs generally have average theft rates, which can influence insurance costs but are not exceptionally high.
Best Companies for Insuring a Jeep Patriot
A policy's cost is not the only important factor to consider when shopping for Jeep Patriot insurance. The best car insurance companies should also provide excellent customer service and claims management.
Our study showed that the best auto insurance companies for the Jeep Patriot are:
State Farm: MoneyGeek score of 90 out of 100 ($955 per year)
GEICO: MoneyGeek score of 88 out of 100 ($1,048 per year)
State Farm stands out with its high customer satisfaction and affordability scores, while GEICO excels in claims handling. Based on our analysis, we recommend Jeep Patriot owners consider these companies as top choices when selecting an insurance provider. They offer excellent customer service at an affordable price, ensuring a positive experience for policyholders.
MoneyGeek Top Pick: State Farm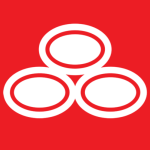 pros
Offers the most affordable premium, costing $955 per year
Excellent customer satisfaction rating
Offers essentials like roadside assistance and rental car reimbursement
cons
Limited selection of coverage options
COMPANY HIGHLIGHTS
MoneyGeek's top choice for the best car insurance provider for Jeep Patriot owners is State Farm. With outstanding customer service ratings and the most competitive annual premium of $955, this insurer is renowned for delivering a consistently positive experience to its customers.
State Farm offers an add-on for rental car and travel reimbursement. This coverage includes fees for rental cars up to a chosen limit, travel expenses and reimbursement of up to $500 for your deductible if you're involved in an accident with your rental vehicle.
Its roadside assistance provides coverage for various services. These include mechanical labor for up to one hour, towing, tire changes, locksmith labor and gas, oil or battery delivery.
Furthermore, State Farm offers rideshare insurance that extends all coverages from the auto policy when the app is on and the driver is available for hire. All coverages, except liability insurance, remain after matching with or transporting a rider.
Read MoneyGeek's State Farm Auto Insurance Review
MoneyGeek Runner-Up: GEICO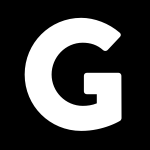 pros
Above-average customer satisfaction rating
Offers second-cheapest rates among seven other insurers we compared
Provides mechanical breakdown insurance coverage
cons
Poor claims management rating
COMPANY HIGHLIGHTS
Our second-place pick, GEICO, is a reputable car insurance provider that offers high-quality customer service at a reasonable price. With a variety of comprehensive coverage options, GEICO can be an appealing choice for buyers seeking reliable coverage.
Jeep Patriot owners may be interested in GEICO's rental car and travel reimbursement coverage that pays for a rental vehicle if your car is unusable after a covered accent. Its accident forgiveness can also be purchased or earned through safe driving or purchased; it prevents rate hikes after your first at-fault accident.
Additionally, GEICO's mechanical breakdown insurance (MBI) offers better coverage at a more affordable price than most extended dealer warranties. MBI covers all parts and systems, unlike many dealer warranties. It's available for new or leased cars under 15 months old with less than 15,000 miles.
Read MoneyGeek's GEICO Auto Insurance Review
Cost of Insuring a Jeep Patriot by Model Year
Your vehicle's age is among the main contributing factors that impact your average car insurance costs. Coverage for a Jeep Patriot of the latest model year, 2017, will cost you around $1,304 per year, while a 2009 model costs $1,167 annually, a difference of $137. Newer model years are generally pricier to insure due to higher values and repair costs.
The cost of car insurance for the Jeep Patriot differs based on its model year and the insurer you purchase your policy from. State Farm offers the least expensive full coverage rates for both the earliest model year, 2009, at $870 per year, and the latest model year, 2017, at $1,032 per year. However, it's worth noting that the average cost of car insurance will also vary by insurer and model year.
Cost of Insuring a Jeep Patriot for 16- to 25-Year-Olds
The cost of teen car insurance for the Jeep Patriot significantly varies depending on the driver's age, with teenagers facing higher rates compared to individuals aged 30 and above. On average, insuring a 16-year-old driver for this vehicle amounts to $5,801 per year, while a 40-year-old driver can expect to pay $1,245 annually.
As drivers enter their 20s, insurance rates tend to stabilize, although they remain considerably higher than those aged 30 and older. Exploring different insurance options and comparing prices is necessary to secure the best possible deal.
The cheapest way to get car insurance for teens is to include them on an existing family plan, as individual policies tend to be very expensive. For 16-year-old drivers, State Farm offers the cheapest rates at $3,333 per year, while Farmers is the most expensive at $8,248 per year for an individual plan.
We recommend teens and their families shop around and compare quotes from three to four providers to find the most reasonable plan that matches their needs. By doing this, you can ensure that you are obtaining the optimal balance between affordability and adequate coverage, thus maximizing the value of your insurance investment.
How Does Location Affect the Cost of Jeep Patriot Insurance?
When buying insurance for your Jeep Patriot, the model year, driver age and location all affect the cost of car insurance. Your location is sometimes the most critical factor, with average rates varying between states. Florida is the most expensive state, with an average annual rate of $1,058, while Idaho boasts the lowest rates at just $299 per year.
It's best to get quotes from the cheapest insurers in your state when shopping for Jeep Patriot car insurance.
Frequently Asked Questions About Jeep Patriot Insurance
Jeep Patriot owners looking to insure their vehicles often have questions about car insurance companies, their customer service and costs. We addressed some commonly asked questions below.
About Mark Fitzpatrick
---
---