Compare the Cost of Jeep Gladiator Insurance by Model Year and Company
---
Compare Rates and Save on Car Insurance
By Mark Fitzpatrick, Content Director
Edited by
Casie McCoskey
The age of the driver can significantly affect the cost of insuring a Jeep Gladiator. 16-year-olds typically spend more than four times as much as 40-year-olds on annual car insurance for a 2020 model ($6,713 versus $1,483). Insuring a 2022 model for a 16-year-old is about $6,904 a year, compared to $1,525 for a 40-year-old.
MoneyGeek analyzed the best insurance companies for Jeep Gladiators based on their customer service, claims experience and affordability.
Car Insurance
Costs
Jeep Gladiator
2023
Average Cost and Cheapest Companies for Insuring a Jeep Gladiator
To get the cheapest rate on car insurance for your Jeep Gladiator, you should compare costs between different providers. State Farm offers the most affordable average premium for full coverage at $1,197 annually, whereas Farmers is the most expensive at $1,869. State Farm also provides the lowest rate for minimum coverage at $501 per year, and Progressive has the highest at $781.
Is a Jeep Gladiator Expensive to Insure?
The Jeep Gladiator is a moderately expensive car to insure due to its value and maintenance cost. The 2022 Jeep Gladiator has an MSRP (manufacturer's suggested retail price) value of $36,910. Insurance companies use various factors to determine the cost of car insurance for any car model. Generally, some models tend to be more expensive to insure because of the vehicle's value, high repair costs or above-average theft rates.
Best Companies for Insuring a Jeep Gladiator
When shopping for Jeep Gladiator insurance, it's essential to consider more than just cost. The best car insurers will offer great service, claims experience and affordability. MoneyGeek's top companies for insuring your Jeep Gladiator are:
Travelers: MoneyGeek score 91 out of 100 ($1,215 per year)
State Farm: MoneyGeek score 90 out of 100 ($1,197 per year)
Travelers earned high marks for affordability and quality service to emerge as the best overall insurer for a Jeep Gladiator.
MoneyGeek Top Pick: Travelers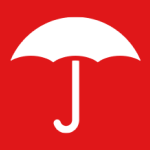 pros
High score in affordability
Excellent customer satisfaction rating
cons
Doesn't offer Original Equipment Manufacturer (OEM) coverage
Lacks Total Loss Deductible Waiver
COMPANY HIGHLIGHTS
Travelers stands out for its top-notch customer service and affordable rates. It also offers additional coverages to protect your Jeep Gladiator, including New Car Replacement, Accident Forgiveness and Roadside Assistance.
Travelers New Car Replacement coverage provides Jeep Gladiator drivers extra security in the event of a total loss in the first five years of ownership, allowing you to get a replacement vehicle of the same make and model.
Travelers Responsible Driver Plan ensures your premiums won't increase after your first at-fault accident within a certain period of safe driving. With its Roadside Assistance coverage, the company will cover flat tire changes, towing, fuel delivery and lockout services. This coverage keeps you from being stranded in the event of an emergency.
Read MoneyGeek's Travelers Auto Insurance Review
MoneyGeek Runner-Up: State Farm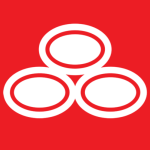 pros
Top score in affordability
Ranks highly in customer satisfaction
Offers Roadside Assistance Coverage
cons
Low claims management score
COMPANY HIGHLIGHTS
State Farm is our runner-up provider of auto insurance for the Jeep Gladiator. It offers various coverage options that can be beneficial in an accident, such as Roadside Assistance and Car Rental and Travel Expenses coverage.
The company's Roadside Assistance option gives you access to mechanical labor for up to an hour, towing to the closest repair shop and locksmith labor if your key is lost, stolen or locked in the car.
State Farm's Car Rental and Travel Expense coverage will reimburse you for a rental car if your vehicle needs repairs following a covered loss. It will also reimburse up to $500 of your deductible if you get into an accident in your rental car. The company will cover up to $500 of meals, lodging and transportation expenses if the accident occurs more than 50 miles away from your home.
Read MoneyGeek's State Farm Auto Insurance Review
Cost of Insuring a Jeep Gladiator by Model Year
The age of your car impacts the average cost of your car insurance. If you own a Jeep Gladiator, the annual cost of a full coverage policy for a 2020 model is $1,483 per year, while you'll have to pay $1,525 annually to insure a 2022 model. Generally, insuring a newer model is more expensive than an older one because the value of a car decreases over time.
Auto insurance rates for the Jeep Gladiator vary between providers. State Farm is the most affordable insurer on average for a 2020 Jeep Gladiator, with an annual rate of $1,176. For the 2022 model year, State Farm and Travelers have the same average rate of $1,220 per year.
Cost of Insuring a Jeep Gladiator for 16- to 25-Year-Olds
Teen drivers typically pay more for car insurance than adults in their 30s and 40s. The average cost of insuring a Jeep Gladiator for a 16-year-old is significantly higher than that for a 40-year-old. A 16-year-old Jeep Gladiator driver pays an average of $6,792 per year for car insurance, while a 40-year-old driver pays $1,500 annually.
Car insurance rates for teens decrease yearly as they age but tend to steady in their 20s.
By comparing different providers, teens can get more affordable premiums. State Farm offers annual premiums of $3,912 for an average full coverage policy for 16-year-olds driving a 2022 Jeep Gladiator, while Progressive charges $9,833 per year for the same plan. These high prices are for individual plans, but teen drivers can save money by joining a family policy.
How Does Location Affect the Cost of Jeep Gladiator Insurance?
Where you live plays an equally important role in your car insurance premiums, in addition to your age and vehicle model. Average rates vary state by state, with Florida having the highest prices and Idaho having the lowest. Researching the most affordable insurers in your state helps you get the best rate on your Jeep Gladiator.
Frequently Asked Questions About Jeep Gladiator Insurance
Jeep Gladiator owners often wonder who offers the best and the most affordable insurance. MoneyGeek answered the most commonly asked questions to help you decide.
About Mark Fitzpatrick
---
---