Compare the Cost of Hyundai Ioniq Insurance by Model Year and Company
---
Compare Rates and Save on Car Insurance
By Mark Fitzpatrick, Content Director
Age is a very influential factor in determining the cost of auto insurance for a Hyundai Ioniq or any vehicle.
For example, for a 2017 Honda Ioniq, 16-year-olds spend an average of $7,184 per year for full coverage, while 40-year-olds pay only $1,588. And a 16-year-old pays around $7,534 annually for a 2022 model, while a 40-year-old will pay roughly $1,699.
Cost is a concern when considering what company to get car insurance from, but MoneyGeek found the best insurance companies for a Hyundai Ioniq based on price, quality of service and claims rating, as affordability is not the only important factor.
Car Insurance
Costs
Hyundai Ioniq
2023
Average Cost and Cheapest Companies for Insuring a Hyundai Ioniq
Hyundai Ioniq insurance costs may significantly differ depending on the auto insurance provider. The average annual cost of Hyundai Ioniq full coverage insurance is $1,729.
MoneyGeek found GEICO has the cheapest full coverage premium for a Hyundai Ioniq at around $1,238 per year, while Allstate has the most expensive at roughly $2,133 annually. That's a yearly difference of about $895.
If you only need minimum coverage, State Farm is the cheapest for a Hyundai Ioniq, costing an average of $500 per year, while Progressive costs the most at around $824 yearly.
To find the most affordable or cheapest auto insurance company, compare quotes from several providers.
Is a Hyundai Ioniq Expensive to Insure?
Insurance companies calculate a premium for each vehicle model based on a number of criteria. In general, insurance is higher for more expensive car models, those that pose higher collision risks and those with a higher theft risk.
Insurance for a Hyundai Ioniq falls somewhere in the middle of cheap and expensive. With an MSRP of $56,295 for the 2022 model, a Hyundai Ioniq is moderately expensive, which matches its moderate insurance cost due to its higher value.
Best Companies for Insuring a Hyundai Ioniq
When shopping for insurance for your Hyundai Ioniq, you should look at more than just the premium. Finding the best auto insurance provider involves looking at cost, claims handling and customer satisfaction.
MoneyGeek found the best companies to insure a Hyundai Ioniq with are the following:
GEICO: MoneyGeek score of 90 out of 100 ($1,238 per year)
State Farm: MoneyGeek score of 89 out of 100 ($1,368 per year)
GEICO came out on top because it has the most affordable full coverage policy and good customer satisfaction.
MoneyGeek Top Pick: GEICO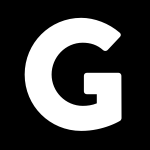 pros
The cheapest average rate for full coverage
Good customer satisfaction rating
Offers mechanical breakdown insurance (MBI)
cons
Does not offer deductible modification, new car replacement, gap insurance or rideshare insurance
Below-average claims rating
COMPANY HIGHLIGHTS
With a good customer satisfaction rating and the highest affordability score, GEICO offers great value for the money you pay on your Hyundai Ioniq auto insurance policy.
GEICO offers add-on mechanical breakdown insurance (MBI) that can be beneficial to a new or leased Ioniq (less than 15 months old and with less than 15,000 miles). MBI from GEICO may be more affordable and comprehensive than an extended warranty from the dealership. It covers everything — not just the items on the standard list of what most dealer warranties cover.
Except in California, Connecticut and Massachusetts, drivers can either earn or buy GEICO's accident forgiveness. Your GEICO vehicle insurance premium will not increase after your first at-fault accident if you have accident forgiveness. It is available only after five years of accident-free driving if you are over the age of 21.
Read MoneyGeek's GEICO Auto Insurance Review
MoneyGeek Runner-Up: State Farm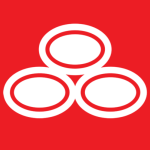 pros
Good customer satisfaction
Second-cheapest full coverage policy for a Hyundai Ioniq
cons
Subpar claims-handling rating
Does not offer accident forgiveness or gap insurance
COMPANY HIGHLIGHTS
State Farm is the second-best insurance company for a Hyundai Ioniq. It has the second-best customer satisfaction rating of the seven companies MoneyGeek reviewed and an affordable full coverage premium for the Ioniq.
State Farm's rideshare insurance ensures that your personal auto policy's medical, emergency roadside assistance and rental car reimbursement coverage remain in effect when you work as a driver for a ridesharing company. Additionally, it activates your personal policy deductible, regardless of whether you are driving for a TNC. When the app is turned on and you are available for hire, the insurance extends all of the coverage from your car insurance policy. All but liability stay in effect when you match with or are transporting a rider.
State Farm's roadside assistance is useful for the majority of Hyundai Ioniq drivers. It provides 24/7 assistance with mechanical labor, towing, fuel and battery delivery, tire changes, locksmith services and more.
With State Farm's rental car reimbursement, you get a car rental up to policy limits in a covered claim, travel expenses (meals, accommodation and transport) up to $500 and deductible repayment of up to $500 if you cause an accident while driving a rental car.
Read MoneyGeek's State Farm Auto Insurance Review
Cost of Insuring a Hyundai Ioniq by Model Year
For a 2017 Hyundai Ioniq, the average cost of car insurance is $1,588 with full coverage; for a 2022 model, it is around $1,699. That represents a roughly $111 annual difference.
Hyundai Ioniq is a newer SUV, so the oldest model is 2017. But that doesn't change there being a cost difference from the 2022 model. Older cars typically cost less to insure because car value declines over time, even if it is only a difference of a few years.
Car insurance rates may vary by model year and insurer. For example, one insurer may be cheaper for the latest model and another for an older model.
But, MoneyGeek found that GEICO has the cheapest average annual cost of car insurance for a 2022 Hyundai Ioniq at around $1,263 and a 2017 model at roughly $1,210 when purchasing full coverage.
Cost of Insuring a Hyundai Ioniq for 16- to 25-Year-Olds
Because of their inexperience, teenagers and young adult drivers pay far more than people in their thirties or forties for auto insurance, regardless of the vehicle they drive.
Insurance for a Hyundai Ioniq driven by a 16-year-old is around $7,493 annually. However, the average cost for a driver aged 40 is only $1,666 a year.
The cost of teen car insurance decreases every year and tends to level off in the 20s.
Young drivers can avoid paying a higher insurance premium if they are on a family policy. Plus, it is usually illegal for a teen under 18 to purchase car insurance without a parent or guardian as a co-signer. But, if a 16 or 17-year-old teen gets their own policy, they will always spend significantly more than it costs on the family policy.
State Farm has the cheapest average full coverage premium for a 16-year-old driving a Hyundai Ioniq (in 2022), costing $4,705 per year, while Allstate has the most expensive premium, costing $12,013 per year for an individual policy.
To find the best and cheapest teen car insurance, compare quotes from
How Does Location Affect the Cost of Hyundai Ioniq Insurance?
Location can affect the cost of your auto insurance, in addition to the Ioniq model year, trim and your age.
For instance, Idaho has the cheapest average car insurance cost, while New York is the most expensive.
Get estimates from various insurers in your state to get the best price on your Hyundai Ioniq car insurance.
Frequently Asked Questions About Hyundai Ioniq Insurance
Before purchasing Hyundai Ioniq car insurance, you may have questions about the cost and what company has the best customer service. MoneyGeek provides answers to those questions below.
About Mark Fitzpatrick
---
---