Compare the Cost of Honda Ridgeline Insurance by Model Year and Company
A Honda Ridgeline has a moderate full coverage insurance cost of $1,402 annually. The most affordable insurance is from State Farm, but costs may vary by driver's age, insurer and the car's make and model.
Compare Rates
Ensure you're getting the best rate. Review quotes from a top insurance company.
Advertising & Editorial Disclosure
Last Updated: 9/20/2023
A main factor affecting how much car insurance costs is age. Full coverage for a 2009 Honda Ridgeline costs $5,520 annually for 16-year-old drivers vs. $1,190 for 40-year-old drivers. A car manufactured in 2022 will cost a 16-year-old $7,051 yearly as opposed to $1,574 for a 40-year-old.
MoneyGeek compared the top insurance providers for a Honda Ridgeline using factors such as price, customer service and claims history since pricing shouldn't be the sole consideration.
Car Insurance
Costs
Ridgeline
2023
Average Cost and Cheapest Companies for Insuring a Honda Ridgeline
A Honda Ridgeline's average annual insurance rate for full coverage is $1,402, but insurance providers may charge differently. State Farm charges the cheapest rate of $1,115 annually for full coverage car insurance, while Farmers charges the most expensive premium of $1,712 for the same coverage.
State Farm provides the cheapest car insurance for minimum coverage at an annual cost of $473, while Farmers has the most costly insurance at an annual cost of $762. To find the best deal on car insurance, compare costs from a number of different companies.
Is a Honda Ridgeline Expensive to Insure?
A Honda Ridgeline costs a moderate amount to insure, having a manufacturer's suggested retail price (MSRP) of $46,865. High-value vehicles are more expensive for maintenance in the event of an incident. You will likely pay extra for insurance due to the potential for higher repair costs.
Best Companies for Insuring a Honda Ridgeline
The best auto insurance providers for a Honda Ridgeline should be chosen by considering affordability, client service and management of claims. MoneyGeek identified the top insurers for full coverage:
State Farm: MoneyGeek score 90 out of 100 ($1,115 per year)
GEICO: MoneyGeek score 90 out of 100 ($1,135 per year)
State Farm has the most affordable rates and second-highest customer service score of all the insurance companies we reviewed. With this insurer, you can be certain that you will get high-quality service for a reasonable price.
MoneyGeek Top Pick: State Farm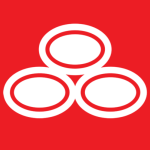 pros
Top-notch customer service
Offers the most affordable average yearly insurance premium
Provides roadside assistance and rental car reimbursement
cons
Poor management of customer claims
Has a limited selection of add-on coverages
COMPANY HIGHLIGHTS
With a MoneyGeek score of 90 out of 100, State Farm emerged as the best auto insurance for insuring a Honda Ridgeline. This insurer guarantees excellent customer service and affordability, having an average annual rate of $1,115. However, its poor management of customer claims is a drawback for policyholders who want a company that is proactive in helping them manage the claims process until completion.
State Farm offers roadside assistance, which pays for mechanical labor up to certain limits, towing for repairs, towing a car out if it's stuck on a public road, delivery of oil, gas, tires or batteries and locksmith labor for up to an hour. You can also get rental car/travel reimbursement if you need financial assistance while your car is undergoing repairs after a covered event.
Read MoneyGeek's State Farm Auto Insurance Review
MoneyGeek Runner-Up: GEICO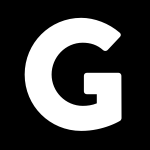 pros
Above-average rating for customer service
Mechanical breakdown insurance is available
cons
Unsatisfactory management of customer claims
No better car replacement or new car replacement
COMPANY HIGHLIGHTS
GEICO achieved a MoneyGeek rating of 90 out of 100, making it the runner-up for the best car insurance providers for a Honda Ridgeline. This insurer has an above-average customer service rating and provides the second most affordable average insurance premium at $1,135 annually. However, GEICO has a record of poor handling of claims, which may affect how they pay claims in accordance with regulations set.
Apart from standard add-on coverages, GEICO features widely accessible mechanical breakdown insurance (MBI). Compared to GEICO's MBI coverage, equivalent dealer extended warranties are priced higher and provide fewer benefits. All components and systems are protected, not just the specified list of items that most dealer warranties cover. Other coverage options available from GEICO include roadside assistance, rental car and/or travel reimbursement, accident forgiveness and antique/classic car insurance.
Read MoneyGeek's GEICO Auto Insurance Review
Cost of Insuring a Honda Ridgeline by Model Year
Among the variables that affect the average price of auto insurance is the age of the car. Recent models could cost more to insure because a car's value depreciates as time goes by. Insuring a Honda Ridgeline with full coverage costs $1,190 per year for a model from 2009 and $1,574 per year for a vehicle from 2022.
The average car insurance premium varies by company. For a 2009 Honda Ridgeline, State Farm is the most affordable at $885 for full coverage. Nationwide has the cheapest coverage at $1,185 for a 2022 model.
Cost of Insuring a Honda Ridgeline for 16- to 25-Year-Olds
Insurers consider your age when calculating the cost of insurance. Teenagers usually pay more for car insurance than drivers who are between the ages of 30 and 40. For a 16-year-old driving a Honda Ridgeline, the average price for full coverage teen car insurance is $6,210 vs. $1,363 for a 40-year-old. The rate of teen drivers significantly declines each year until it stabilizes in their 20s.
To get the most affordable insurance policies for a Honda Ridgeline, it's important for teens to evaluate insurance companies. State Farm costs $4,232 for an individual full coverage policy for a 16-year-old driver, while Allstate costs $9,956 for the same coverage. To save on teen car insurance, teens should try to join their parent's plan instead of getting their own coverage. This can also help them secure coverage since teens under 18 may need a parent's consent to get insurance.