Car insurance costs can vary depending on your age. For example, insuring a 2022 Honda Pilot can cost a 16-year-old driver as much as $6,623 per year, whereas a 40-year-old driver may only need to pay $1,493 yearly. Similarly, insuring a 2009 Honda Pilot can cost a 16-year-old driver around $5,442 per year, while a 40-year-old driver only pays $1,178 per year.
MoneyGeek thoroughly evaluated the leading insurers, considering the balance between coverage and cost. This analysis considered affordability, service quality and claims management.
Car Insurance
Costs
Honda Pilot
2023
Average Cost and Cheapest Companies for Insuring a Honda Pilot
Honda Pilot insurance costs an average of $1,343 annually, but comparing rates can help you find the cheapest car insurance option. State Farm offers the least expensive full coverage policy at $1,112 per year, while Allstate is the priciest at $1,526 annually.
For minimum coverage, State Farm is also the most affordable option at an annual average of $468, whereas Farmers is the most expensive at $704 per year.
Is a Honda Pilot Expensive to Insure?
Several factors, including a driver's age, driving record, credit score, location and the specific year and model of the vehicle, influence insurance rates for the Honda Pilot. With an MSRP of $53,165, the Honda Pilot is generally considered to have cheaper insurance costs than other vehicles in the same category. Insurance costs for specific models may also be lower due to factors such as the vehicle's value, repair costs or theft rates being relatively low.
Best Companies for Insuring a Honda Pilot
Although cost is critical when searching for the best car insurance for your Honda Pilot, it is not the only important factor. You should also look for a provider with a reputation for excellent service and claims handling. The following are the best Honda Pilot insurers:
State Farm: MoneyGeek score of 90 out of 100 ($1,112 per year)
GEICO: MoneyGeek score of 89 out of 100 ($1,157 per year)
State Farm received the top affordability score and was ranked second for customer satisfaction, suggesting that customers are generally pleased with its policies and the quality of customer service they receive.
MoneyGeek Top Pick: State Farm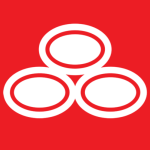 pros
Offers the cheapest rates, averaging $1,112 per year
Ranked second for customer satisfaction
Offers essential coverage options like roadside assistance
cons
Does not offer coverage for custom parts
Poor claims management score
COMPANY HIGHLIGHTS
State Farm offers exceptional service at competitive rates, making it our top choice for the best Honda Pilot insurance provider.
The company also provides basic coverage options, including car rental coverage, which can pay for rental expenses up to a fixed limit if your car is damaged in an accident. Its rental car and travel reimbursement coverage also takes care of expenses like meals, lodging and transportation up to $500 while you wait for your vehicle to be repaired.
Additionally, State Farm offers optional roadside assistance coverage that can be useful when your car breaks down or you experience other driving-related issues. It includes a variety of services, such as mechanical labor for up to an hour at the breakdown location or towing to the nearest repair facility. If you run out of fuel, require an oil change, have a dead battery or need a tire changed, State Farm can provide these essential services.
Read MoneyGeek's State Farm Auto Insurance Review
MoneyGeek Runner-Up: GEICO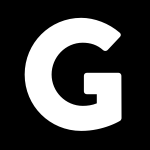 pros
Second-most affordable auto insurer, costing $1,157 per year
Third-best customer satisfaction rating
Offers accident forgiveness and mechanical breakdown insurance (MBI)
cons
Doesn't provide gap insurance
Below-average claims management score
COMPANY HIGHLIGHTS
If you prioritize both affordability and customer satisfaction, GEICO is an excellent option for Honda Pilot insurance. The insurer also provides two important coverage add-ons: accident forgiveness and mechanical breakdown insurance (MBI).
Offering better coverage at a more affordable price point than most dealer-extended warranties, MBI is a fantastic add-on option. It covers all parts and systems of the car, unlike most dealer warranties that may only cover specific parts. MBI is available for new or leased vehicles under 15 months old with fewer than 15,000 miles.
GEICO's accident forgiveness coverage prevents your car insurance premiums from increasing after your first at-fault accident. It can be purchased or earned by maintaining an accident-free driving record for five years or more and being over 21 years old.
Read MoneyGeek's GEICO Auto Insurance Review
Cost of Insuring a Honda Pilot by Model Year
The average cost of car insurance for the Honda Pilot can vary based on the vehicle's model year. The difference between the 2009 ($1,178) and 2022 ($1,493) models of the Honda Pilot is $315. Newer models are more expensive to insure due to their higher value, more advanced technology, higher theft rates and increased likelihood of expensive repairs.
Honda Pilot insurance costs can differ depending on the model year and the insurance company. For example, the 2022 Honda Pilot has the lowest full coverage rate with Nationwide at $1,201 per year, while State Farm offers the cheapest rate for the 2009 model at $921 per year.
Cost of Insuring a Honda Pilot for 16- to 25-Year-Olds
Car insurance costs are much higher for young adults and teenagers than those over 30. For example, Honda Pilot insurance costs 16-year-old drivers around $5,931 per year, while 40-year-old drivers pay an average of $1,306 annually.
The cost of auto insurance for teens generally decreases and levels out as drivers age into their 20s. Due to their limited experience on the road, younger drivers are perceived as being more prone to accidents, which is why they generally face higher auto insurance premiums.
Adding a teen driver to a family plan is generally the best way to get the cheapest rates, as individual policies can be very expensive. State Farm provides the cheapest individual policies for 16-year-old drivers of a Honda Pilot at $4,380 per year. Allstate is the most expensive, charging an annual $9,702. We recommend teens and their families compare rates from several insurers to find affordable car insurance that meets their coverage needs.