Driver and vehicle's age significantly impact the cost of insurance for a Honda Passport.
A 2019 Honda Passport model costs an average of $6,289 per year for a 16-year-old driver but only $1,398 for a 40-year-old. Meanwhile, a 2022 model will only cost an average of $1,443 per year for a 40-year-old driver compared to $6,467 for a 16-year-old.
MoneyGeek ranked the top insurers by evaluating service quality, claims experience and pricing.
Car Insurance
Costs
Honda Passport
2023
Average Cost and Cheapest Companies for Insuring a Honda Passport
The average annual rate for Honda Passport insurance is $1,452, but depending on your chosen insurer, your actual premium may differ. State Farm has the cheapest average full coverage auto insurance for the Honda Passport at $1,133 annually, while Farmers offers the most expensive average policy at $1,682 annually.
Meanwhile, minimum coverage policies for a Honda Passport may range from as little as $436 per year with State Farm to as much as $748 per year with Farmers. You can compare prices from various insurance providers to find the cheapest car insurance for your Honda Passport.
Is a Honda Passport Expensive to Insure?
Insurance companies consider several factors when figuring out how much you will pay for insurance on your Honda Passport. Due to factors like their market value, repair costs and theft rates, some car models have lower insurance premiums than others. Compared to other vehicle models, a Honda Passport is average in price to insure due to its moderate repair costs and relative safety.
Best Companies for Insuring a Honda Passport
Going with the cheapest insurance plan for your Honda Passport is not always the best idea. When looking for the best car insurance providers, you should also consider the company's customer service and claims management ratings.
Here are our top picks for Honda Passport auto insurers:
State Farm: MoneyGeek score 90 out of 100 ($1,133 per year)
GEICO: MoneyGeek score 89 out of 100 ($1,175 per year)
The low number of customer complaints that State Farm receives attests to its exceptional customer service. It also has the most reasonable rates for the Honda Passport among all the auto insurance providers we evaluated.
MoneyGeek Top Pick: State Farm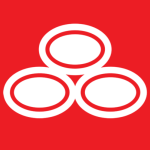 pros
Offers the most affordable insurance for your Honda Passport
Excellent customer satisfaction rating
cons
Below average claims processing rating
Doesn't offer New Car Replacement or Deductible Modification
COMPANY HIGHLIGHTS
State Farm is our top selection for car insurance on your Honda Passport. It is affordable and offers great customer service. Although it only provides a few coverage options and lacks some valuable add-ons, its benefits apply to most motorists.
Rental Car and Travel Reimbursement insurance will cover the damages up to the policy's limits if you have an accident while operating a rental vehicle. Under this coverage, there is a $500 payback deductible, and the company will reimburse your travel expenses up to $500. Meanwhile, Roadside Assistance will cover up to one hour's worth of repairs or locksmith services if your car breaks down or you get locked out. You will also be given towing assistance off the road or to the nearby mechanic.
Read MoneyGeek's State Farm Auto Insurance Review
MoneyGeek Runner-Up: GEICO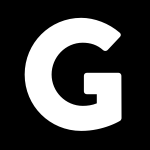 pros
Offers affordable insurance for your Honda Passport
Great customer service rating
Provides Mechanical Breakdown Insurance, Acident Forgiveness and Roadside Assistance
cons
Below average claims processing rating
No Deductible Modification or Gap Insurance
COMPANY HIGHLIGHTS
GEICO is a solid runner-up choice for insuring your Honda Passport due to its great rates and customer service. Additionally, it offers unique benefits like Mechanical Breakdown Insurance (MBI) which, compared to most dealer warranties, will provide better protection for your Honda Passport at a lower cost. This add-on covers all components and systems, not just those the dealer covers.
GEICO also features Accident Forgiveness, which keeps your rate from rising after your first at-fault accident. This coverage is unavailable if you reside in California, Connecticut or Massachusetts. Roadside Assistance insurance covers various services, including jump starts, towing and tire changes. Rental Car Reimbursement coverage will compensate you for a rental car up to a specified limit if your automobile is immobile for more than 24 hours due to a covered accident.
Read MoneyGeek's GEICO Auto Insurance Review
Cost of Insuring a Honda Passport by Model Year
The model year of the insured car can significantly impact the average cost of auto insurance. An average full coverage policy on a 2022 Honda Passport will cost $1,443 yearly, while a 2019 model will only cost $1,398. A brand-new model's insurance may be more expensive due to the elevated costs of maintenance and replacement, as well as the decline in value in older cars.
The model year of the car and the insurance provider picked can affect your average auto insurance premiums. State Farm is the cheapest insurer for the Honda Passport, from the 2019 model at an average of $1,125 per year to the 2022 model at $1,152 annually for a full coverage policy.
Cost of Insuring a Honda Passport for 16- to 25-Year-Olds
Teenagers' car insurance is substantially more expensive than insurance for drivers in their 30s and 40s. A 16-year-old driver will spend $6,357 annually for full coverage insurance on a Honda Passport, while a 40-year-old will only pay $1,417 per year for the same policy. Teenagers' annual car insurance premiums typically drop as they get older, but rates typically level off once they reach their 20s.
Adding a teen driver to the family policy can be much less expensive than getting a policy on their own. State Farm offers full coverage insurance for a 16-year-old driving a 2019 Honda Passport at $3,581 yearly, while Progressive can charge up to $8,469 for the same policy. These rates are astronomical compared to similar coverage bought by policyholders in their 40s. Teenagers should enroll in their family's insurance plan and shop for the best teen auto insurance prices with their parents.
How Does Location Affect the Cost of Honda Passport Insurance?
Your location may have a greater impact on the cost of your car insurance rates than your age, make and model year combined. If you live in Idaho, you may anticipate paying far less for auto insurance than someone who lives in Florida, the most expensive state for premiums. You can request quotes from your state's cheapest car insurance providers to find the most affordable insurance for your Honda Passport.
Frequently Asked Questions About Honda Passport Insurance
Cost and value are the most common concerns of drivers looking to insure their Honda Passport. To help you choose, we've listed some of the most often-asked questions below, along with our responses.
About Mark Fitzpatrick
---
---