Your age can be a major determinant of your Honda Odyssey auto insurance premium.
For example, MoneyGeek found that a 16-year-old who insures a 2009 Honda Odyssey spends roughly $5,009 per year for full coverage, while a 40-year-old only pays around $1,093. For a 2022 model, a 16-year-old spends roughly $6,100 per year, whereas a 40-year-old only has to pay an average of $1,364.
Affordability is a factor to consider when purchasing auto insurance, but MoneyGeek evaluated the best insurance providers for a Honda Odyssey based on cost, customer service and claims management, as all three are important when selecting a company.
Car Insurance
Costs
Honda Odyssey
2023
Average Cost and Cheapest Companies for Insuring a Honda Odyssey
It costs an average of $1,252 annually to insure a Honda Odyssey with full coverage. Your actual rate can be much higher or lower depending on the insurance company that you choose. For instance, State Farm offers the cheapest full coverage policy at around $1,032 per year, while Farmers is the most expensive at roughly $1,398 per year.
For minimum coverage, State Farm is also the cheapest, charging around $470 per year. Farmers remains the most expensive at roughly $668 per year. That shows you how important it is to compare rates from multiple companies when looking for the cheapest car insurance.
Is a Honda Odyssey Expensive to Insure?
As a family minivan, the Honda Odyssey is cheap to insure compared to other car models. It has a lower value, making it less expensive to repair or replace. It also has low horsepower, making high-risk driving tougher, and excellent safety ratings. Because of these factors, insurers charge a lower premium for coverage.
Best Companies for Insuring a Honda Odyssey
You should consider affordability, service quality and claims experience when choosing the best car insurance for a Honda Odyssey. MoneyGeek found that the best providers for a Honda Odyssey are:
State Farm: MoneyGeek score of 90 out of 100 ($1,032 per year)
GEICO: MoneyGeek score of 87 out of 100 ($1,111 per year)
Offering the cheapest full coverage rate and ranking second for customer satisfaction, State Farm claims the top spot out of seven providers in our study. With this insurer, you can expect an affordable rate without sacrificing service quality.
MoneyGeek Top Pick: State Farm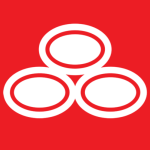 pros
Cheapest average full coverage rate of the providers in our study
Ranked second in customer satisfaction
cons
Below-average claims management
Doesn't offer original equipment manufacturer coverage or gap insurance
COMPANY HIGHLIGHTS
State Farm has a strong reputation for delivering great customer service and offers the cheapest rates for a Honda Odyssey. Plus, its extensive line-up of discounts could make your policy even more affordable.
Although State Farm has a very short list of add-on coverage options, they are valuable. Roadside assistance covers towing, locksmith services, mechanical labor and the delivery of gas, tires, a battery or oil. However, you must pay the cost of the delivered items.
With rental car coverage, you get a car after a covered claim for as many days as policy limits allow. You may also get up to $500 in meals, lodging and other transportation costs if your car gets damaged in a covered accident. And if you experience an at-fault accident in your rental car, you have up to $500 towards your deductible.
Read MoneyGeek's State Farm Auto Insurance Review
MoneyGeek Runner-Up: GEICO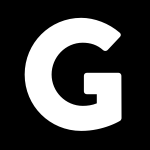 pros
Provides good customer service
Offers add-on roadside assistance, accident forgiveness and mechanical breakdown insurance
cons
Below-average claims management rating
No original equipment manufacturer (OEM) coverage
COMPANY HIGHLIGHTS
GEICO is the next-best option for drivers with a Honda Odyssey. It provides good service with an affordable full coverage premium.
Honda Odyssey owners could purchase several useful coverages from GEICO. Its mechanical breakdown insurance (MBI) covers all of your car's parts and systems at a low cost compared to a typical dealer's extended warranty. To qualify, you must have a new or leased car that's less than 15 months old with less than 15,000 miles.
Roadside assistance coverage is also worth purchasing if you want to know you have help in a breakdown. It covers flat tires, towing and jumpstarts. Depending on the state where you live, you may also purchase or earn GEICO's accident forgiveness coverage which ensures that you won't face an increase in your premium after your first at-fault accident.
Read MoneyGeek's GEICO Auto Insurance Review
Cost of Insuring a Honda Odyssey by Model Year
A Honda Odyssey's age has an effect on the average cost of car insurance. A car's value depreciates over time, so newer models often cost more to insure. For instance, a full coverage policy for a 2009 Honda Odyssey only costs around $1,093 per year, but the price goes up by around $271 with a 2022 model, which costs roughly $1,364 a year.
The average cost of car insurance not only varies by model year but also by provider. State Farm is the cheapest insurer for a Honda Odyssey, with full coverage costing an average of $860 yearly for a 2009 model and $1,173 annually for a 2022 model.
Cost of Insuring a Honda Odyssey for 16- to 25-Year-Olds
When calculating an insurance premium for a Honda Odyssey, providers look at several key factors, including your age. We found that car insurance for teens and young adults tends to be more expensive than for middle-aged drivers.
For example, the average annual rate for a 16-year-old with a Honda Odyssey who purchases full coverage is around $5,530, but a 40-year-old driver with the same policy only spends roughly $1,221.
Teen car insurance rates become cheaper each year and even out when drivers hit their 20s.
It's always worth investing time and effort to compare rates from different providers if you want to find the cheapest possible teen car insurance.
For example, 16-year-old drivers with a Honda Odyssey may get the lowest premium for full coverage from State Farm at around $3,271 per year. Farmers is the most expensive insurer at an average annual cost of $7,198.
The above rates are for an individual policy, but teens can save a great deal per year if they join a family policy. Plus, in most cases, it is illegal for a teen under 18 to purchase auto insurance without a parent or guardian as a co-signer.