The cost to insure a Honda HR-V varies significantly depending on a driver's age and the vehicle's model year. Full coverage insurance for a 16-year-old driver with a 2016 model costs $5,720 annually, but a 40-year-old with the same car only pays $1,255 per year. A 2022 model incurs an average annual rate of $6,148 for 16-year-olds and $1,368 for 40-year-olds.
MoneyGeek also analyzed providers offering the best balance of affordability, service and claims handling efficiency to help you find the best Honda HR-V car insurance.
Car Insurance
Costs
Honda HR-V
2023
Average Cost and Cheapest Companies for Insuring a Honda HR-V
It costs an average of $1,354 per year to insure a Honda HR-V, but rates can vary significantly depending on the provider you choose. GEICO offers the most affordable option, with a full coverage policy costing $1,070 per year, while Farmers, the most expensive provider, charges $1,595 annually.
For minimum coverage, GEICO still offers the cheapest car insurance for a Honda HR-V at $489 per year, which is significantly cheaper than Farmers' cost of $741 per year for a similar policy.
Is a Honda HR-V Expensive to Insure?
Insurance providers consider various factors, including affordability, reliability and safety, to determine coverage rates. On average, Honda HR-V insurance rates are relatively inexpensive. With a low MSRP value of $24,615, this model has low horsepower and good safety ratings contributing to its cheap car insurance costs.
Best Companies for Insuring a Honda HR-V
Besides cost, it's also essential to consider factors like customer service and claims management when shopping for the best Honda HR-V insurance provider.
MoneyGeek found that the best car insurance companies for a Honda HR-V are:
GEICO: MoneyGeek score of 90 out of 100 ($1,070 per year)
State Farm: MoneyGeek score of 90 out of 100 ($1,107 per year)
GEICO ranked first for affordability and third for customer satisfaction, meaning policyholders can expect a balance of great service at an affordable price.
MoneyGeek Top Pick: GEICO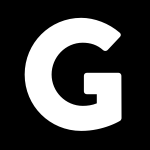 pros
Offers the most affordable policies, costing $1,070
Third-highest customer satisfaction score
Provides a wide range of coverage options
cons
Average claims handling rating
Doesn't offer gap insurance
COMPANY HIGHLIGHTS
GEICO is our top choice for the best Honda HR-V insurance for its balance of service quality and low cost. With its high affordability ranking and third-best customer satisfaction score among seven competing insurers, GEICO offers excellent value. In addition, it provides a variety of coverage options to meet the needs of policyholders.
If you have a new Honda HR-V with less than 15,000 miles, GEICO's mechanical breakdown insurance (MBI) offers better protection than a typical dealer warranty. MBI covers all parts and systems in your vehicle, including those not covered by the dealer.
GEICO offers accident forgiveness as an add-on coverage. This will protect you from premium increases after your first at-fault accident. The insurer also provides essential coverages like roadside assistance, which will cover the costs of emergency services like towing, gas delivery and mechanical labor if your Honda HR-V breaks down.
Read MoneyGeek's GEICO Auto Insurance Review
MoneyGeek Runner-Up: State Farm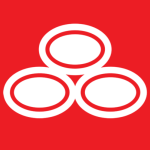 pros
Charges the second-cheapest rate, priced at $1,107 per year
Earned the second-highest customer satisfaction rating
cons
Limited add-on coverage selection
Below-average claims management score
COMPANY HIGHLIGHTS
State Farm also does an excellent job at balancing satisfactory service with affordable rates, making it our runner-up for the best Honda HR-V auto insurance. Although coverage options are limited, State Farm does offer essentials like roadside assistance and rental car reimbursement.
With its roadside assistance add-on, State Farm will cover emergency services if your Honda HR-V has issues on the road. This will pay for up to one hour of mechanical labor, towing and the delivery of gas, oil or batteries. Roadside assistance will also pay for tire changes and locksmith services.
If your Honda HR-V is in the shop for repairs, State Farm's rental car and travel reimbursement coverage can provide financial assistance. This coverage reimburses you for car rental expenses up to a specific limit and also contributes up to $500 toward your deductible in the event of an at-fault accident involving the rental vehicle.
Read MoneyGeek's State Farm Auto Insurance Review
Cost of Insuring a Honda HR-V by Model Year
The average cost of car insurance for a Honda HR-V varies by model year. A 2022 Honda HR-V costs $1,368 per year to insure, $113 more than the cost of insuring a 2016 model at $1,255 annually. Newer models are more expensive to cover than older ones since they have higher values.
Car insurance costs for your Honda HR-V will also vary depending on the insurer and the model year. State Farm is the cheapest provider for a 2016 model at $998 per year, while GEICO offers the most affordable annual rates for a 2022 model at $1,119 per year.
Cost of Insuring a Honda HR-V for 16- to 25-Year-Olds
Teens and young adults pay much more for car insurance than drivers in their 30s and 40s. For example, Honda HR-V full coverage insurance for 16-year-old drivers costs $5,960 per year, while 40-year-olds only spend an annual average of $1,317 for a similar policy.
Teen car insurance rates decrease as drivers age and tend to level out during their 20s.
Adding a teen's car insurance coverage to an existing family plan is much cheaper than purchasing their own policy. State Farm offers the most competitive individual policy rates for teens at $3,777 per year for full coverage. Farmers is the most expensive option at $8,568 annually.
To find the best and cheapest car insurance rates, we recommend comparing quotes from at least three providers.
How Does Location Affect the Cost of Honda HR-V Insurance?
Vehicle types, model years and drivers' ages impact car insurance rates, but location can be even more important in some cases. The most affordable auto insurance company can vary from state to state. For example, the average rates in Florida ($1,058 per year) are considerably higher than in Idaho ($299 per year).
To find the best Honda HR-V insurance rates, compare quotes from the least expensive companies in your state.
Frequently Asked Questions About Honda HR-V Insurance
When shopping for the best Honda HR-V insurer, it's normal to have questions about costs and customer service quality. We answered some frequently asked questions to help you learn more.
About Mark Fitzpatrick
---
---