Age significantly impacts the cost of car insurance for the Honda Civic. For a 2009 model, a 16-year-old driver will spend an average of $6,027 per year, while a 40-year-old driver would pay around $1,310 per year. In the case of a 2022 model, insurance costs for a 16-year-old and a 40-year-old are estimated at approximately $7,079 and $1,574 per year, respectively.
If you're looking for a balance between affordability and service quality, MoneyGeek also found the best car insurance companies for the Honda Civic.
Car Insurance
Costs
Honda Civic
2023
Average Cost and Cheapest Companies for Insuring a Honda Civic
Insuring a Honda Civic costs an average of $1,482 per year, but your actual rate may vary depending on your insurance provider. For instance, State Farm offers the cheapest full coverage policy at $1,100 per year, while Farmers has the highest annual rate at $1,773.
If you opt for minimum coverage, State Farm also has the most affordable policy at $490 per year, while Farmers is still the most expensive, charging $798 per year. As always, we recommend comparing rates to find the cheapest car insurance.
Is a Honda Civic Expensive to Insure?
Insurance companies evaluate several factors to determine policy rates for the Honda Civic, which has an MSRP of $23,645 for 2022 model years. Considering the vehicle's price, insurers may adjust premiums to cover potential repair costs in the event of an accident. Consequently, the Honda Civic generally entails moderately priced insurance rates, balancing affordability and comprehensive coverage.
Best Companies for Insuring a Honda Civic
While cost is important, you should look into factors like customer satisfaction and claims management when shopping for Honda Civic insurance. MoneyGeek found that the best car insurance companies for this make and model are:
State Farm: MoneyGeek score of 90 out of 100 ($1,100 per year)
GEICO: MoneyGeek score of 89 out of 100 ($1,163 per year)
State Farm received the highest ranking among the seven insurers in our study due to its exceptional customer satisfaction score and competitive rates.
MoneyGeek Top Pick: State Farm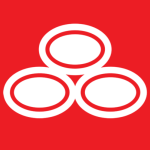 pros
Ranked first for affordability, charging $1,100 per year
Above-average customer satisfaction rating
cons
Doesn't offer gap insurance or original equipment manufacturer (OEM) coverage
Poor claims management score
COMPANY HIGHLIGHTS
MoneyGeek determined that State Farm provides the best Honda Civic insurance. This insurer is our top pick for combining affordable premiums with excellent customer service. Its add-on coverages may be limited, but the available options can benefit most drivers.
With State Farm, you can supplement your auto insurance policy with roadside assistance. This basic coverage can assist in getting your Honda Civic back on the road in case of vehicle issues. It covers the costs of mechanical labor, towing, locksmith services, tire changes and the delivery of gas, oil or batteries.
State Farm also offers rental car and travel reimbursement, which covers the cost of a rental up to a specified limit and up to $500 in travel expenses, including meals, accommodation and transportation. If you get into an accident while driving a rental car, State Farm will cover up to $500 of your deductible.
Read MoneyGeek's State Farm Auto Insurance Review
MoneyGeek Runner-Up: GEICO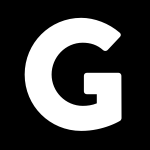 pros
Offers the second-cheapest at $1,163 annually
Provides excellent customer service
Offers valuable add-on options like mechanical breakdown insurance (MBI)
cons
Doesn't provide original equipment manufacturer (OEM) coverage
Below-average claims management rating
COMPANY HIGHLIGHTS
As our runner-up, GEICO offers excellent customer service at an affordable rate. It also provides unique optional coverages to protect your Honda Civic, including mechanical breakdown insurance (MBI).
By adding MBI to your auto insurance policy, GEICO will cover all of your vehicle's parts and systems — even those not included in the standard list of items under most dealer warranties. You can purchase this add-on coverage if your Honda Civic is less than 15 months old and has fewer than 15,000 miles on its odometer.
GEICO also offers accident forgiveness, a useful feature if you're involved in an accident. It ensures that your rates will not increase after your first at-fault accident. This can be bought as an add-on or earned through safe driving. However, accident forgiveness is unavailable in California, Connecticut and Massachusetts.
Read MoneyGeek's GEICO Auto Insurance Review
Cost of Insuring a Honda Civic by Model Year
The average cost of car insurance for the Honda Civic can vary based on the vehicle's age. For example, a full coverage policy for a 2009 model will cost around $1,310 per year, while the same policy will cost $1,574 per year for a 2022 model. A car's value depreciates as it ages, making older models cheaper to insure.
Your car insurance rates depend on your chosen provider. Based on our analysis, State Farm is the cheapest auto insurer for the Honda Civic, whether it's a 2009 or a 2022 model. An average full coverage policy for these model years will cost $1,017 and $1,244 per year, respectively.
Cost of Insuring a Honda Civic for 16- to 25-Year-Olds
Teens often face higher insurance rates because they lack experience on the road, compared to drivers in their 30s or older. For instance, a 16-year-old teen driving a Honda Civic will pay roughly $6,521 per year for full coverage, whereas a 40-year-old driver will only spend an annual average of $1,425. Fortunately, car insurance for teens becomes more affordable as the driver ages into their 20s.
Rates for teen drivers with individual policies are typically higher compared to those who are added to family policies. State Farm provides the most affordable insurance, with an average cost of $3,987 per year, while Farmers offers the most expensive policy, at around $10,307 per year.
These rates are for 16-year-old drivers buying their own full coverage policy. We advise comparing quotes from at least three providers to maximize your savings.