Age plays a major role in determining the cost of Ford Taurus insurance. While a 16-year-old driver will spend around $5,618 per year to insure a 2009 model, a 40-year-old will only pay roughly $1,215 each year. For a 2018 model, the insurance cost for a 16-year-old driver jumps to approximately $6,585 per year, while a 40-year-old driver will only pay an annual premium of $1,450.
MoneyGeek also found the best car insurance providers for the Ford Taurus, catering to individuals seeking affordable, high-quality service.
Car Insurance
Costs
Ford Taurus
2023
Average Cost and Cheapest Companies for Insuring a Ford Taurus
Ford Taurus insurance costs an average of $1,389 per year, but different providers often offer varying rates. For instance, State Farm offers the cheapest full coverage policy at $1,032 per year, while Farmers has the highest rate at $1,597 per year.
For minimum coverage, State Farm's policy is the cheapest, costing $465 per year, while Farmers' is the most expensive at $764 per year. You can find the cheapest car insurance for your needs by comparing rates from multiple providers.
Is a Ford Taurus Expensive to Insure?
The Ford Taurus is a four-door sedan that is relatively cheap to insure. With 2019 models having an MSRP of $19,082, the Taurus is generally more affordable than most other car models in its category. According to data from the National Highway Traffic Safety Administration (NHTSA), it also has a low theft rate, making it less risky to insure. Thus, providers often charge lower rates to insure this vehicle.
Best Companies for Insuring a Ford Taurus
Affordability aside, an insurance provider's customer service quality and claims handling efficiency are important considerations for buyers. Based on these factors, here are the best car insurance companies for the Ford Taurus:
State Farm: MoneyGeek score of 90 out of 100 ($1,032 per year)
GEICO: MoneyGeek score of 86 out of 100 ($1,227 per year)
State Farm outranked other insurers in our study by earning the highest affordability score and the second-highest customer satisfaction rating. This means this company guarantees customers an outstanding balance of affordability and quality service.
MoneyGeek Top Pick: State Farm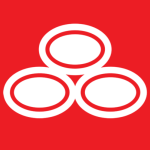 pros
Offers the cheapest average full coverage policy, charging $1,032 per year
Provides excellent customer service
cons
Poor claims management score
Limited variety of add-on coverage options
COMPANY HIGHLIGHTS
Due to its affordability and service quality, State Farm is our top pick for the best Ford Taurus auto insurance. The company only offers a few add-on coverage options, but those available are useful for most drivers.
State Farm gives you the option to add roadside assistance to your policy. This basic add-on coverage provides various services, such as delivering gas, oil, a battery or a tire change. It also covers towing expenses and provides up to one hour of mechanical labor for tasks like battery replacement, fixing fluid leaks, addressing electrical problems and other mechanical issues. If your keys are lost, stolen or locked inside your car, this coverage will also pay for locksmith services.
State Farm also provides rental car and travel reimbursement if your Ford Taurus isn't drivable after a covered loss. It helps pay for car rentals and travel expenses, like meals, lodging and transportation. This coverage can even cover up to $500 of your deductible if you get into an accident with the rental vehicle.
Read MoneyGeek's State Farm Auto Insurance Review
MoneyGeek Runner-Up: GEICO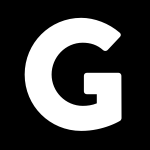 pros
Offers the second-most affordable premium, which costs $1,227 per year
Ranked third for customer satisfaction
Provides mechanical breakdown insurance (MBI)
cons
Poor claims handling and coverage options ratings
Doesn't offer original equipment manufacturer (OEM) coverage
COMPANY HIGHLIGHTS
GEICO is our runner-up because it provides excellent customer service at an affordable price. The company also offers essential add-on coverages like mechanical breakdown insurance (MBI) and accident forgiveness.
Unlike most dealer-extended warranties, GEICO's MBI provides better coverage at a cheaper cost. It'll cover all parts and systems on your Ford Taurus, not just the standard list of services covered under most dealer-extended warranties. Your vehicle must be under 15 months old with fewer than 15,000 miles on the odometer to qualify for this add-on coverage.
Accident forgiveness is also available with GEICO, which can help prevent a rate increase after your first at-fault accident. This add-on coverage can be purchased or earned by driving accident-free for five years or more.
Read MoneyGeek's GEICO Auto Insurance Review
Cost of Insuring a Ford Taurus by Model Year
The model year significantly impacts the average cost of car insurance for the Ford Taurus. Insurance premiums for 2009 models average approximately $1,215 per year, while for 2018 models, the price rises to around $1,450 annually. Generally, insuring newer model years is more expensive due to their higher value, more advanced components and higher theft rates.
Your vehicle's age and the insurance provider you choose will significantly affect how much you'll pay for coverage. We found that State Farm is the cheapest insurer for the Ford Taurus, whether released in 2009 or 2018. For these specific model years, a full coverage policy will cost an average of $904 or $1,184 per year, respectively.
Cost of Insuring a Ford Taurus for 16- to 25-Year-Olds
Car insurance for teens and young adults is typically more expensive because they lack experience on the road. On average, a 16-year-old with a Ford Taurus pays $6,176 annually for full coverage, while 40-year-olds only pay around $1,344 per year for the same policy. This amounts to a difference of approximately $4,832. Rates for teen drivers decrease as they age before stabilizing in their 20s.
Rates for teen drivers buying an individual policy are usually very expensive. A 16-year-old driving a 2018 Ford Taurus will pay around $3,746 per year with State Farm, the cheapest auto insurer. Progressive is the most costly provider, charging $8,971 for the same model year. Teens can save a significant amount by comparing quotes from multiple providers or joining a family policy.
How Does Location Affect the Cost of Ford Taurus Insurance?
Aside from your age and the car's make and model year, your geographical location plays a primary role in determining the cost of your car insurance. According to our study, Idaho has the lowest average rate for full coverage policies costing $299, while Florida has the highest at $1,058. Comparing quotes from multiple providers can help you find the cheapest option in your state.
Frequently Asked Questions About Ford Taurus Insurance
When searching for Ford Taurus insurance, you may have questions about affordability and customer service. Here we've addressed some frequently asked questions.
About Mark Fitzpatrick
---
---