Age has a significant impact on how much Dodge Challenger auto insurance costs. For 16-year-olds, a 2015 model costs $7,873 annually, while it's $1,706 for 40-year-olds. A 2022 model will cost $8,951 a year for a 16-year-old, compared to $1,959 for a 40-year-old.
MoneyGeek ranked the top insurers based on how well they balanced service and claims experience with affordability.
Additionally, we provided pricing information for this model's unique trims, like the Dodge Challenger R/T and Dodge Challenger SRT Hellcat.
Car Insurance
Costs
Challenger
2023
Average Cost and Cheapest Companies for Insuring a Dodge Challenger
The average cost of insuring a Dodge Challenger is $1,887, but bear in mind that your choice of insurance provider can significantly impact price. For instance, State Farm offers the cheapest full coverage auto insurance at $1,492 per year, while Farmers offers the most expensive at $2,208 for the same policy.
The average annual cost of minimum coverage plans ranges between $533 from GEICO to $847 from Farmers. To find the best deal on Dodge Challenger auto insurance, we advise you to compare rates from several auto insurers.
Is a Dodge Challenger Expensive to Insure?
Auto insurance companies take into account different data points to calculate premiums. Because a Dodge Challenger is a sports car and sports car drivers are statistically more likely to engage in dangerous behavior, this specific model is more expensive to insure. Additionally, according to the National Highway Traffic Safety Administration's (NHTSA) most recent data, Dodge Challengers are stolen more often than other car models, increasing the likelihood of a claim being made and raising the premium even more.
Best Companies for Insuring a Dodge Challenger
Cost isn't the only thing to consider when purchasing insurance for your Dodge Challenger. The best car insurance providers will also provide excellent customer service and can process claims quickly and seamlessly. Here are our top two insurers for drivers who own a Dodge Challenger:
State Farm: MoneyGeek score 76 out of 100 ($1,492 per year)
GEICO: MoneyGeek score 73 out of 100 ($1,532 per year)
Our rating system gave State Farm a perfect affordability score of 5/5. Additionally, it earned an excellent rating for customer satisfaction. These scores mean that its customers enjoy high-quality service without breaking the bank.
MoneyGeek Top Pick: State Farm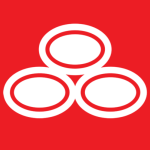 pros
Very affordable compared to other insurance companies
Outstanding customer satisfaction rating
cons
Lacks gap insurance and accident forgiveness coverage
Below-average claims management rating
COMPANY HIGHLIGHTS
If the low customer complaint index rating is any indication, Dodge Challenger drivers will enjoy excellent customer service provided by State Farm. It's also very cheap relative to other companies. However, State Farm's weakness is its relatively limited coverage offerings. It lacks some of the essential coverages as well, like gap coverage. However, the coverage it does provide is relevant to most types of drivers.
If you are involved in an accident during a trip and need your car repaired, State Farm's Rental Car and/or Travel Reimbursement coverage will pay for car rental costs up to specified limits, your travel expenses up to $500 and your deductible up to $500. Meanwhile, if your car breaks down, Roadside Assistance can cover mechanical work and locksmith services for up to one hour. You can also receive a towing service to the closest location where repairs can be conducted as part of this coverage.
Read MoneyGeek's State Farm Auto Insurance Review
MoneyGeek Runner-Up: GEICO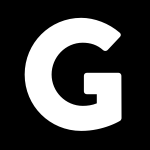 pros
More affordable than most of its competitors
Offers unique coverages like Mechanical Breakdown Insurance (MIB) and Class Car Insurance
cons
Doesn't offer New Car Replacement or Gap Insurance
Poor claims management score
COMPANY HIGHLIGHTS
GEICO is another solid option for insuring a Dodge Challenger. It offers excellent customer service and is less expensive than most other insurers. It also includes rare coverages, such as Mechanical Breakdown Insurance, which offers superior protection at a lower cost than the regular dealer extended warranty while covering all of your car's components and systems.
It also provides Rental Car Reimbursement coverage, which compensates you for the cost of a rental car up to a specific limit if an accident renders your vehicle undrivable for longer than 24 hours. Towing, jump starts, flat tire repair and lockout services are all covered by Roadside Assistance. Accident Forgiveness (not available in CA, CT or MA) also prevents your premium from increasing after your first at-fault accident.
Read MoneyGeek's GEICO Auto Insurance Review
Cost of Insuring a Dodge Challenger by Model Year
The model year of a car significantly influences the average cost of car insurance. For the same policy, a 2015 Dodge Challenger costs $1,706 annually, whereas a 2022 model costs $1,959. Newer models are typically more expensive to insure due to depreciation, a higher rate of theft and more expensive maintenance.
The insurer affects the average cost of car insurance as well. In this instance, State Farm provides the most affordable Dodge Challenger car insurance for model years from 2015 to 2022. It charges an average of $1,323 per year for the 2015 model and $1,662 per year for the 2022 model.
Cost of Insuring a Dodge Challenger for 16- to 25-Year-Olds
Car insurance for teens and drivers in their 20s is much more expensive than for their counterparts in their 30s and 40s. 16-year-old drivers pay $8,342 per year on average for a full coverage policy for their Dodge Challenger, while 40-year-old policyholders pay $1,816 for the same coverage. Car insurance premiums dramatically drop yearly as teenagers age, but rates tend to stabilize when they enter their 20s.
Since separate plans will cost a lot more, adding teenagers to a family plan is the cheapest way to get car insurance for them. For instance, the most affordable full coverage policy for Dodge Challenger teen drivers is from State Farm, which costs $4,295 per year, while Progressive charges as much as $13,309 per year for the same policy.
These exorbitant rates are for 16-year-old drivers who decided to get an individual policy. As such, we recommend that teenagers enroll in their family's insurance plan and shop around with their families to find the best auto insurance for teens.