A major factor affecting the price of car insurance costs is age. In comparison to 40-year-olds' $1,244 premium for full coverage for a 2009 Chevy Malibu, 16-year-olds pay $5,756 yearly. A 2022 model will cost a 16-year-old $7,543 per year, as opposed to a 40-year-old's $1,668.
Since pricing is not the only factor that matters, MoneyGeek examined the best insurance providers for a Chevy Malibu in terms of customer service, affordability and claims history.
Car Insurance
Costs
Chevy Malibu
2023
Average Cost and Cheapest Companies for Insuring a Chevy Malibu
A Chevy Malibu's average annual insurance rate is $1,490, although various insurers may charge in distinct ways. State Farm charges $1,123 for full coverage car insurance, while Farmers charges $1,719 for the same insurance plan.
While Farmers provides the most costly insurance for minimum coverage at $791, State Farm has the most affordable average cost at $496 yearly. To find the most affordable car insurance, you should compare rates from many different providers.
Is a Chevy Malibu Expensive to Insure?
When insurers determine car insurance premiums, they take multiple factors into consideration. Because of its theft rate, a Chevy Malibu is moderately expensive to insure. Data from the National Highway Traffic Safety Administration (NHTSA) shows that this car model is stolen fairly regularly. When cars are stolen more frequently, this makes them riskier to insure and causes them to charge higher rates.
Best Companies for Insuring a Chevy Malibu
The best auto insurance providers for a Chevy Malibu should be chosen based on affordability, quality of service and claims management. MoneyGeek's best options for full coverage are the following companies:
State Farm: MoneyGeek score 90 out of 100 ($1,123 per year)
GEICO: MoneyGeek score 88 out of 100 ($1,242 per year)
State Farm offers the cheapest rates and the second-highest overall customer service score from the various insurance companies we analyzed.
MoneyGeek Top Pick: State Farm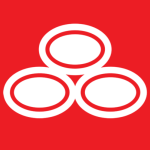 pros
Provides the most affordable car insurance
Offers excellent customer satisfaction
Provides roadside assistance and rental car/travel reimbursement coverage
cons
No unique coverage options for policyholders
Poor claims management rating
COMPANY HIGHLIGHTS
State Farm offers many advantages to policyholders who want to insure a Chevy Malibu. If you are looking for affordable insurance coverage with great customer service, this insurer can take you to the best of both worlds. It's important to note that State Farm offers few coverage options and poor claims management.
Most of the add-on coverages offered by State Farm are common among other insurance companies in the market, including roadside assistance, rental car and/or travel reimbursement and rideshare insurance. With rental car/travel reimbursement, you can receive reimbursement for expenses up to certain limits when your car is being repaired after a covered accident.
State Farm lacks other usual coverages, including new car replacement, deductible modification, gap insurance, accident forgiveness or better car replacement.
Read MoneyGeek's State Farm Auto Insurance Review
MoneyGeek Runner-Up: GEICO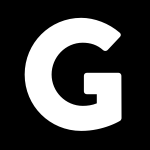 pros
Provides excellent customer service
Ranks well in affordability
Offers mechanical breakdown insurance
cons
Poor record of handling claims
No new car replacement or better car replacement
COMPANY HIGHLIGHTS
GEICO is another reliable insurance company that provides quality service to drivers who want to insure a Chevy Malibu. It strikes a balance between outstanding service quality and affordability as it has the second-cheapest insurance rates out of the seven insurance companies we assessed. However, you must anticipate its weak claims management and the absence of new car replacement or better car replacement coverages.
GEICO includes coverage for rental car reimbursement, accident forgiveness and roadside assistance. Roadside assistance covers the expenses of towing, jump-starts, flat-tire repair and lockout assistance. Unlike other top insurance providers, GEICO fails to provide new car replacement or better car replacement coverage.
Mechanical breakdown insurance (MBI) is a special service provided by GEICO that offers superior protection at an affordable price than the normal dealer-extended warranty. It is offered for newly purchased or leased cars that are less than 15 months old and have fewer than 15,000 miles on them.
Read MoneyGeek's GEICO Auto Insurance Review
Cost of Insuring a Chevy Malibu by Model Year
One factor that affects the average price of auto insurance is the age of the car being insured. Since the value of a car depreciates over time, newer models can cost more to insure. Full coverage insurance for a Chevy Malibu costs $1,244 per year for a 2009 model and $1,668 per year for a 2022 model.
There are also variations in the average cost of car insurance between companies. For a 2009 and 2022 Chevy Malibu, State Farm provides the most affordable insurance at $924 and $1,314, respectively.
Cost of Insuring a Chevy Malibu for 16- to 25-Year-Olds
Insurers consider everything when calculating the cost of insurance for a Chevy Malibu, including your age. Teenage drivers often end up paying more for car insurance than those between the ages of 30 and 40. Full coverage teen car insurance typically costs $6,595 for a 16-year-old, compared to $1,440 for a 40-year-old. Teen driver rates decline as they go through their teenage years before stabilizing in their 20s.
By evaluating insurance companies, you can find the lowest prices. State Farm costs $4,199 annually for a full coverage policy for 16-year-old drivers driving a 2022 Chevy Malibu, while Progressive costs $10,226. Note that these are the costs of single teen auto insurance coverage. Teens could potentially save money by joining a family policy. It's also important to note that drivers under the age of 18 might need a guardian's consent to purchase insurance.
How Does Location Affect the Cost of Chevy Malibu Insurance?
Where you live has a huge impact on your auto insurance quote in addition to your age and pertinent details of your Chevy Malibu. The most costly state in terms of average car insurance premiums is Florida, while Idaho has the cheapest rates. Knowing which companies have the most affordable rates is essential so you can request estimates from them.
Frequently Asked Questions About Chevy Malibu Insurance
To assist you in comparing car insurance quotes for a Chevy Malibu, we provided answers to some frequently asked questions about cost, claims management and customer service.
About Mark Fitzpatrick
---
---