The cost of car insurance for a Chevy Bolt varies significantly depending on the model year and the driver's age. For a full coverage policy, a 16-year-old can expect to pay around $6,882 per year on average for a 2017 model and $7,185 for a 2022 model. Meanwhile, a 40-year-old would pay only $1,499 for the 2017 model and $1,571 for the 2022 model. To help consumers make the right decision, MoneyGeek analyzed the best insurance providers for a Chevy Bolt, considering cost, service quality and claims experience.
Car Insurance
Costs
Chevy Bolt
2023
Average Cost and Cheapest Companies for Insuring a Chevy Bolt
A Chevy Bolt costs $1,584 a year on average to insure. If you're looking for the most affordable car insurance, comparing different providers' rates is essential. For instance, State Farm offers the cheapest annual premium for full coverage at an average of $1,196, while Progressive is the most expensive at $1,993. State Farm is also the cheapest for minimum coverage policies at $493 per year, while Nationwide has the highest rate at $768.
Is a Chevy Bolt Expensive to Insure?
When determining rates for specific car models, car insurance companies will look at various factors, including horsepower, theft rates, repair costs and the car's overall value.
Generally, the Chevy Bolt has moderately expensive premium costs. Its status as an electric car means it is more costly to repair than standard vehicles, increasing the price of its premiums.
Best Companies for Insuring a Chevy Bolt
Cost is an important factor when purchasing insurance for your Chevy Bolt, but it should not be the only consideration. In addition to price, you should look for a car insurer with excellent customer service, good claims experience and quality coverage. The following are the best car insurance companies for a Chevy Bolt:
State Farm: MoneyGeek score 90 out of 100 ($1,196 per year)
Travelers: MoneyGeek score 90 out of 100 ($1,273 per year)
State Farm ranks highly for affordability and customer satisfaction to emerge as the best auto insurance company for a Chevy Bolt.
MoneyGeek Top Pick: State Farm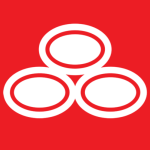 pros
Ranks first in affordability and second in customer satisfaction
Offers Roadside Assistance Coverage
cons
Scores below average in claims management
Lacks a broad range of coverage options
COMPANY HIGHLIGHTS
Our study finds that you'll receive quality service for an affordable price when you purchase a policy from State Farm for your Chevy Bolt. Although the company's additional coverage options are limited, its available add-ons can benefit many drivers.
Drivers of the Chevy Bolt may find the Roadside Assistance add-on helpful, as it covers mechanical labor for up to an hour at the place of breakdown and delivery of gas, oil, battery or tires. It also covers towing your car to the nearest repair shop and locksmith labor for up to one hour to unlock your Chevy Bolt if your key is lost, stolen or locked inside the car.
State Farm's Car Rental and Travel Expenses coverage will reimburse the cost of a rental car if your vehicle requires repairs after a covered loss. If you choose to go with an in-network rental agency, State Farm will pay the provider directly.
Read MoneyGeek's State Farm Auto Insurance Review
MoneyGeek Runner-Up: Travelers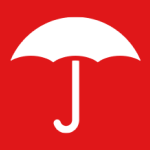 pros
Excellent affordability and customer satisfaction scores
Offers New Car Replacement coverage
cons
Doesn't offer Original Equipment Manufacturer (OEM) coverage
Lacks Total Loss Deductible Waiver
COMPANY HIGHLIGHTS
Travelers ranks second in our picks for the best car insurance providers for the Chevy Bolt, as it provides impressive customer service at affordable prices. This insurer offers its policyholders several add-on coverages, including New Car Replacement, Accident Forgiveness and Roadside Assistance.
We recommend that Chevy Bolt owners purchase the Premier New Car Replacement coverage to get extra protection in the event your car is totaled within the first five years of ownership. This add-on allows you to replace your car with a brand-new one of the same make and model.
Travelers' Responsible Driver Plan plan offers accident forgiveness, which prevents your premiums from increasing due to an accident within a specified period of safe driving. With Travelers' Roadside Assistance, the company will cover flat tire changes, towing and lockout services, which can give you peace of mind during long road trips.
Read MoneyGeek's Travelers Auto Insurance Review
Cost of Insuring a Chevy Bolt by Model Year
The price of insuring your Chevy Bolt varies depending on the car's age. The average yearly cost for a full coverage policy for a 2017 model is $1,499 while insuring a 2022 model is slightly more expensive at $1,571. This difference is because newer cars are typically pricier to insure than older models since the value of a vehicle depreciates over time.
Regardless of the model year of your car, the average cost of car insurance differs between providers. State Farm is the most budget-friendly choice for a Chevy Bolt, whether released in 2017 or 2022. On average, for a full coverage policy, you'll pay $1,118 per year for the 2017 model and $1,237 yearly for the 2022 model from this provider.
Cost of Insuring a Chevy Bolt for 16- to 25-Year-Olds
When calculating the cost of insurance for a Chevy Bolt, providers take into account more than just the car's age. Providers also consider the driver's age, as car insurance for teens and young adults is usually more expensive than policies for drivers in their 30s and 40s. The average annual rate for a 16-year-old with full coverage is $7,065, while a 40-year-old driver would only pay $1,543 for the same policy. Rates for teen drivers decrease considerably each year they age and then stabilize in their 20s.
By comparing different providers, you can find cheaper premiums. State Farm offers a full coverage policy for 16-year-old drivers of the Chevy Bolt at $4,000 per year on average, whereas Progressive charges $12,287 for the same plan. Note that these are individual rates and that car insurance for teens can be significantly cheaper if teens are added to a family plan instead.
How Does Location Affect the Cost of Chevy Bolt Insurance?
Your age, the car you drive and its model year significantly impact your insurance rates for your Chevy Bolt, but where you live matters just as much. Car insurance premiums can vary widely between states. Our study found that Florida has the highest average annual premiums while Idaho has the most affordable. To ensure you get the best rate possible, MoneyGeek recommends shopping around and comparing quotes from the cheapest car insurance providers in your state.