Chevrolet Camaro SS insurance costs depend on several factors, including the driver's age. Younger drivers often pay significantly more to insure their vehicles. For instance, full coverage for a 2010 Chevrolet Camaro SS costs an average of $1,330 per year for a 40-year-old driver. A 16-year-old driver, on the other hand, can expect to pay as much as $6,082 per year for the same policy.
Similarly, for a 2022 model, the annual insurance cost averages $1,756 for a 40-year-old driver and $7,925 for a 16-year-old driver.
We also examined the pricing for the various trims available for this model, including the Chevrolet Camaro and Chevrolet Camaro ZL1.
Car Insurance
Costs
Camaro SS
2023
Average Cost and Cheapest Companies for Insuring a Chevrolet Camaro SS
The Chevrolet Camaro SS costs an average of $1,587 per year to insure, but the actual cost may vary depending on your preferred insurance provider. State Farm is the cheapest car insurance company for full coverage, with an annual cost of $1,299. Conversely, Progressive is the most expensive at $1,818 per year.
The average Chevrolet Camaro SS insurance costs $524 per year for minimum coverage. GEICO offers the cheapest minimum coverage policy at an average annual cost of $466, while Progressive's is the priciest at $702 per year.
Is a Chevrolet Camaro SS Expensive to Insure?
Insurance companies consider multiple factors when calculating policy rates. Several factors contribute to the moderately priced insurance rates for the 2022 Chevrolet Camaro SS. Given its starting price of $43,895, insurers may adjust premiums to account for potential expenses associated with repairs or replacements in the event of an accident.
The high horsepower of the Camaro SS is another contributing factor to its expensive insurance costs. Being a high-performance car with a powerful engine capable of reaching high speeds, insurers may perceive it as riskier to insure. Consequently, insurance providers may believe that drivers of this car are more likely to be involved in accidents.
According to the latest data from the National Highway Traffic Safety Administration (NHTSA), the Camaro SS is stolen at an above-average rate. Being a high-end sports car, it is a prime target for thieves, which can result in insurance companies charging higher premiums to account for this risk.
Best Companies for Insuring a Chevrolet Camaro SS
Though cost is a significant factor to consider when purchasing insurance, several other factors impact the cost of insuring a Chevrolet Camaro SS. The following companies offer the best Camaro SS insurance with excellent service and affordable rates:
State Farm: MoneyGeek score of 90 out of 100 ($1,299 per year)
GEICO: MoneyGeek score of 88 out of 100 ($1,399 per year)
State Farm provides the least expensive rates out of the seven insurers we analyzed. It has the second-highest customer satisfaction rating, delivering excellent service at a reasonable cost.
MoneyGeek Top Pick: State Farm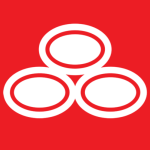 pros
Ranked first in affordability at $1,299 per year
Provides excellent customer service
Offers roadside assistance and rental car reimbursement
cons
Only offers a few add-on coverage options
Received poor claims management score
COMPANY HIGHLIGHTS
MoneyGeek found that State Farm offers the best Chevrolet Camaro SS insurance. The insurer offers exceptional service to customers while providing the most affordable premiums. However, it has limited add-on coverage options and a below-average rating for claims handling.
State Farm offers roadside assistance, which encompasses various services, such as towing to nearby maintenance facilities, towing for vehicles stranded on or near public roads, up to an hour of mechanical labor at the breakdown site, fuel and oil delivery, battery replacement, tire changes and up to an hour of locksmith services to unlock insured vehicles in case of lost, stolen or trapped keys.
The insurer also provides coverage for rental car expenses up to certain limits, travel expenses (including meals, lodging and transportation) up to $500 and reimbursement of up to $500 for the deductible if you're responsible for an accident in a rental car.
Read MoneyGeek's State Farm Auto Insurance Review
MoneyGeek Runner-Up: GEICO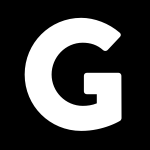 pros
Charges the second-cheapest rates at $1,399 per year
Good customer satisfaction rating
Provides antique/classic car coverage and mechanical breakdown insurance (MBI)
cons
Doesn't offer original equipment manufacturer (OEM) coverage
Has poor claims handling score
COMPANY HIGHLIGHTS
MoneyGeek places GEICO as the second-best choice for insuring a Chevrolet Camaro SS, considering its blend of competitive rates and satisfactory customer service. However, it lags behind in terms of claims management and does not provide OEM coverage, a feature offered by many other insurers.
GEICO does offer MBI, which provides comprehensive coverage for all parts and systems of your Chevrolet Camaro SS beyond the typical services included in most dealer-extended warranties. This is a valuable add-on for policyholders seeking increased protection. MBI is only available for vehicles under 15 months old with less than 15,000 miles.
GEICO's classic car insurance policy provides comparable coverage options to a standard auto insurance policy, including liability, uninsured and underinsured motorist coverage, as well as protection for personal injuries and medical payments. You also have the choice to add towing coverage and receive reimbursement for roadside assistance.
Read MoneyGeek's GEICO Auto Insurance Review
Cost of Insuring a Chevrolet Camaro SS by Model Year
The model year of your vehicle can significantly impact its average car insurance cost. For instance, insuring a 2010 Chevrolet Camaro SS costs an average of $1,330 per year, whereas insuring a 2022 model costs $1,756 per year. Generally, insuring newer cars tends to be more expensive due to their higher value and the potential for increased repair or replacement costs in the event of theft or damage.
Chevrolet Camaro SS insurance costs can vary depending on the insurer and the vehicle's model year. State Farm offers the most affordable policy for a 2010 Camaro SS, priced at $1,062 per year, while Nationwide provides the most affordable policy for a 2022 model, costing $1,517 per year.
Cost of Insuring a Chevrolet Camaro SS for 16- to 25-Year-Olds
Car insurance expenses for the Chevrolet Camaro SS highly depend on the driver's age. Younger motorists, especially teenagers and those in their 20s, are charged considerably higher rates than individuals over 30. For instance, Chevrolet Camaro SS insurance costs for 16-year-old drivers would cost around $6,915 per year, while a 40-year-old driver should expect to pay about $1,531 annually. Remember that teen car insurance costs gradually decrease with age and often level off as drivers reach their 20s.
Insuring a teen driver can be expensive, and buying an individual policy for them can cost much more than adding them to an existing family plan. Hence, one of the most cost-effective ways to get insured is by adding the teen to the family policy.
A 16-year-old driver of a 2022 Camaro SS can get the cheapest insurance with State Farm at $5,050 per year under an individual plan, while the most expensive option is Progressive at $12,519 per year. Teens and their families need to compare different options to find the least expensive insurance policy for their Chevrolet Camaro SS.