The driver's age is a significant factor affecting the cost of auto insurance for a Chevrolet Camaro. A 2010 model costs around $6,157 a year to insure for 16-year-olds, compared to a rate of $1,331 for 40-year-olds. Meanwhile, a 16-year-old will pay $7,611 yearly for a 2022 model, compared to $1,681 for a 40-year-old.
MoneyGeek compared the top insurance companies for a Chevrolet Camaro based on cost, service quality and claims experience.
We also broke down pricing for the special trims offered by this model, such as the Chevrolet Camaro SS and Chevrolet Camaro ZL1.
Car Insurance
Costs
Chevy Camaro
2023
Average Cost and Cheapest Companies for Insuring a Chevrolet Camaro
The average annual cost of insurance for a Chevrolet Camaro is $1,538, though different providers may charge differently. For instance, State Farm charges the lowest price for full coverage auto insurance at $1,268 per year on average, while Progressive charges $1,728 for the same policy.
The cheapest average rate for minimum coverage policies is $497 per year from GEICO, while the most expensive policy costs $721 per year from Nationwide. Compare prices from multiple providers to find the cheapest auto insurance for Chevrolet Camaros.
Is a Chevrolet Camaro Expensive to Insure?
Chevrolet Camaros are iconic vehicles famous for their classic look and aerodynamic performance, but their insurance rates are moderately priced. The National Highway Traffic Safety Administration's (NHTSA) most recent data shows that this car model is stolen at a high rate, making it a riskier model to insure and, therefore, more expensive.
Best Companies for Insuring a Chevrolet Camaro
Finding the best auto insurance for a Chevrolet Camaro requires careful consideration of factors like price, claims handling and customer service. MoneyGeek found that the following companies offer the best car insurance for this make and model:
State Farm: MoneyGeek score 76 out of 100 ($1,268 per year)
GEICO: MoneyGeek score 73 out of 100 ($1,302 per year)
State Farm provides the lowest premiums and the second-best customer service rating among the insurers in our analysis. These scores translate into quality service for a lower price.
MoneyGeek Top Pick: State Farm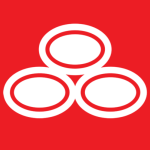 pros
The most affordable auto insurer for the Chevrolet Camaro
Excellent customer service
cons
No accident forgiveness or gap insurance
Poor claims management score
COMPANY HIGHLIGHTS
State Farm provides your Chevrolet Camaro with high-quality insurance service at an affordable cost. Even though its offered coverages are limited, most drivers will still benefit from the options it provides.
For instance, with Rental Car and/or Travel Reimbursement coverage, State Farm will cover up to $500 of your deductible if you are involved in an accident while driving a rental car, reducing your out-of-pocket expenses. You will also be compensated up to $500 if the accident happens far from home to cover the cost of meals, lodging and transportation.
When you experience a mechanical breakdown, State Farm's Roadside Assistance coverage will pay for services to get you back on the road. It pays for towing services, mechanical labor and locksmith services. Additionally, it covers the delivery of tires, batteries, oil and other supplies.
Read MoneyGeek's State Farm Auto Insurance Review
MoneyGeek Runner-Up: GEICO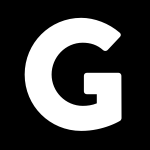 pros
High customer satisfaction rate
Offers MBI (Mechanical Breakdown Insurance)
cons
No deductible modification or new car replacement coverage
Poor claims management score
COMPANY HIGHLIGHTS
GEICO offers good customer service at a reasonable price. They also provide MBI, accident forgiveness and other beneficial coverages to policyholders.
Consider getting MBI, which covers your Chevrolet Camaro's parts and systems. This coverage greatly expands your vehicle's protection, adding to the services typically included under most dealer-extended warranties. It's important to note that your Camaro must be under 15-months-old and have fewer than 15,000 miles to qualify for this policy.
GEICO also offers add-on accident forgiveness coverage. This benefit guarantees that your rates won't rise following your first at-fault accident. This policy can be purchased or earned over a period of safe driving. It is not available in all states, specifically in California, Massachusetts and Connecticut.
Read MoneyGeek's GEICO Auto Insurance Review
Cost of Insuring a Chevrolet Camaro by Model Year
The age of your car is one of the main variables affecting the average cost of car insurance. Because a car's value decreases over time, newer models are often more expensive to insure. The Chevrolet Camaro is no exception; an average full coverage policy for a 2010 model costs $1,331 annually, but you'll pay $1,681 to insure a 2022 model.
The average cost of car insurance differs amongst providers in addition to the model year of your car. State Farm is the most affordable insurer of Chevrolet Camaros models from 2010 to 2018, with annual rates of $994 to insure a 2010 model. GEICO is the cheapest insurer for Chevrolet Camaro models from 2019 and later, with premiums costing $1,456 per year for the 2022 Camaro, the cheapest among its competitors.
Cost of Insuring a Chevrolet Camaro for 16- to 25-Year-Olds
When determining how much insurance for a Chevrolet Camaro will cost, providers consider your age and the age of your car. Auto insurance for teenagers and young adults is often pricier than for policyholders in their 30s and 40s. For an average full coverage Camaro insurance policy, 16-year-old policyholders pay $6,778 per year, while 40-year-old drivers pay $1,484 annually. Rates for teen drivers do drastically decline each year they age until it stabilizes in their 20s.
You can find the lowest premiums for teen car insurance by comparing different policies from different companies. For instance, State Farm charges as little as $3,182 yearly for a Chevrolet Camaro full coverage policy for 16-year-old drivers, whereas Progressive may charge as much as $10,396 annually. Keep in mind that these are the prices for individual policies. Teens can save a lot of money by enrolling in a family policy.
How Does Location Affect the Cost of Chevrolet Camaro Insurance?
Where you live is just as significant to your insurance rate as your age and vehicle. Idaho is the state with the most affordable car insurance policies, while the most expensive is New York. It's crucial to know which insurers in your area offer the best rates so you can get estimates from them.
Frequently Asked Questions About Chevrolet Camaro Insurance
When comparing the price of auto insurance for a Chevrolet Camaro, consumers frequently have concerns about affordability and service quality. We answered the most frequently asked questions below.
About Mark Fitzpatrick
---
---