Age can greatly influence the car insurance rates for a BMW X7. Take, for instance, a 2019 model with full coverage: a 16-year-old driver would face an average annual bill of $10,146, while a 40-year-old may have a more modest expense of around $2,272. Similarly, the average yearly cost for a 2022 model with full coverage soars to $11,620 for a 16-year-old, while a 40-year-old's premium is roughly $2,555.
Affordability should not be the sole criterion when selecting a car insurer. MoneyGeek conducted an in-depth analysis of the best BMW X7 car insurance providers, considering not only price but also service excellence and claims handling.
Car Insurance
Costs
BMW X7
2023
Average Cost and Cheapest Companies for Insuring a BMW X7
The average yearly car insurance cost for a BMW X7 is $2,426, and rates will vary depending on the company.
When it comes to full coverage, State Farm offers the cheapest car insurance policy at around $1,724 annually. Meanwhile, Allstate is the priciest at roughly $3,167.
For a minimum coverage policy, State Farm remains the most wallet-friendly option at a yearly average of $453, while Nationwide's policy is the most expensive at around $1,097 a year.
Is a BMW X7 Expensive to Insure?
Insurers look at various factors when calculating the cost of car insurance. A vehicle's MSRP and performance are just two of them. A BMW X7, for example, often carries an expensive insurance price tag, thanks in part to its value and noteworthy horsepower for an SUV.
With a 2022 MSRP of $75,895, the X7 is not an inexpensive car to purchase, and if an insurer has to replace it because of a total loss, it would not be a low expense. It also has a medium level of horsepower, so drivers may be more able to drive carelessly, increasing the risk of filing a claim.
Best Companies for Insuring a BMW X7
If you are looking for the best car insurance for a BMW X7, numerous factors come into play. Customer service and claims handling should be top considerations alongside price because you want a great customer experience during any interaction with the company.
The best car insurance providers for BMW X7 owners are the following:
State Farm: MoneyGeek score of 90 out of 100 ($1,724 per year)
GEICO: MoneyGeek score of 89 out of 100 ($1,818 per year)
State Farm ranks first because it has the highest affordability score and second-best satisfaction score.
MoneyGeek Top Pick: State Farm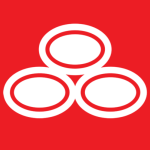 pros
Ranks #1 in affordability for a BMW X7
Offers an excellent bundling discount to cut costs
Has roadside assistance and rental car/travel reimbursement coverage
cons
No new/better car replacement coverage
Subpar claims handling score
COMPANY HIGHLIGHTS
State Farm is a great choice for drivers who value affordability. It is a reliable company with good customer service that provides full coverage insurance for a BMW X7 that does not break the bank.
State Farm offers few add-on coverage options, but they are valuable to most drivers. With emergency roadside assistance, you have help with car troubles. It covers towing, battery jumpstarts, gas delivery and much more. Adding rental car and travel reimbursement coverage to your policy means that should your BMW X7 need repairs in a covered claim, you will get a rental car to use (up to policy limits). You may also get up to $500 for the reimbursement of travel-related costs and up to $500 towards your deductible if you cause an accident in a rental car.
Plus, if you have more than one insurance policy with State Farm, such as homeowners and auto or renters and auto, you get a very generous discount, which can make your full coverage policy for a BMW X7 even lower.
Read MoneyGeek's State Farm Auto Insurance Review
MoneyGeek Runner-Up: GEICO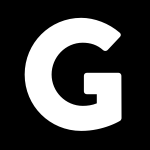 pros
Second-most affordable BMW X7 full coverage premium
Above-average customer satisfaction score
Offers multiple discounts
Has accident forgiveness coverage
cons
New/better car replacement is not available
Low claims handling score
COMPANY HIGHLIGHTS
GEICO offers affordable insurance for a BMW X7 driver with full coverage. Owners of a BMW X7 can trust the provider to strike a balance between affordability and customer service — GEICO has the third-best score for customer satisfaction — and has many optional coverages available.
Accident forgiveness is a popular add-on that BMW X7 drivers may want. After your first at-fault accident, the coverage stops your premium from rising. GEICO even lets good drivers earn it, so they don't have to pay to include it on their policy. Accident forgiveness is available in most states.
GEICO also has other coverages that every BMW X7 driver should consider, such as roadside assistance for when their SUV needs a tire changed, jumpstart or locksmith services, to name a few included services.
There are also many discounts available from GEICO that may lower the insurance premium of a BMW X7, such as for the SUV having airbags, anti-lock brakes and an anti-theft system.
Read MoneyGeek's GEICO Auto Insurance Review
Cost of Insuring a BMW X7 by Model Year
The average cost of car insurance does change with a car's model year. For example, full coverage for a 2019 BMW X7 averages $2,272 per year, whereas a 2022 model costs roughly $2,555 yearly for full coverage.
Insurance companies typically charge more for a newer model because it has a higher worth. As a vehicle's value depreciates each year, the cost to replace it goes down, which can lead to a lower cost of insurance.
It is possible for an insurer to have the cheapest average car insurance cost for a specific model year of a vehicle but not another. For the BMW X7, though, State Farm's full coverage policy is the cheapest for the four model years MoneyGeek gathered quotes on for this SUV.
State Farm's average annual price for the 2019 model is $1,686, and $1,860 for the 2022 model.
Cost of Insuring a BMW X7 for 16- to 25-Year-Olds
Setting a premium also involves considering a driver's age. Car insurance for teens and young adults has a steeper cost than those cruising through their 30s and 40s.
For example, a 16-year-old BMW X7 driver may expect an average annual full coverage policy cost of $10,551. But the price dramatically plummets to around $2,344 annually for a 40-year-old.
A teen driver should see a decrease in their car insurance premium each year, and when they hit their 20s, the cost stabilizes.
Finding affordable teen auto insurance is possible by comparing quotes from different companies. The cheapest route for teens is to be on a family policy, and most teens under 18 cannot legally purchase car insurance without an adult co-signer.
Should a 16-year-old get their own full coverage policy, the cheapest company when insuring a BMW X7 is State Farm at around $5,592 per year. Farmers has the most expensive policy for them at roughly $14,729 per year.
How Does Location Affect the Cost of BMW X7 Insurance?
When it comes to car insurance costs for a BMW X7, model year and trim and the driver's age play essential roles. Yet, the rate can be profoundly influenced by location. Take, for example, New York, which is among the most expensive states to insure a vehicle, while Idaho has the cheapest premiums.
Whether you live in a state where car insurance costs are high or low, get quotes from multiple insurance providers, including those with the average cheapest rates, as this could lead to considerable savings.
Frequently Asked Questions About BMW X7 Insurance
People looking for car insurance for a BMW X7 often have questions about costs and which company offers the best customer service. MoneyGeek answers these questions below to help you get the best X7 car insurance.
About Mark Fitzpatrick
---
---