Age impacts car insurance costs for a BMW X5. For a 2009 model, the average yearly cost for full coverage for a 16-year-old is $6,661, while a 40-year-old pays approximately $1,426. Similarly, a 16-year-old might incur a $10,075 annual expense for a 2022 model, while the premium for a 40-year-old hovers around $2,249.
Cost isn't the only factor in choosing an insurer. MoneyGeek evaluated the best insurance providers for a BMW X5, considering service excellence and claims management performance along with the price.
Car Insurance
Costs
BMW X5
2023
Average Cost and Cheapest Companies for Insuring a BMW X5
The average annual premium for insuring a BMW X5 with full coverage is $1,845. This amount may change from one insurance provider to the next. For full coverage, the cheapest car insurance policy is offered by State Farm at $1,471, while the most costly is offered by Allstate at $2,165. When comparing the cost of minimum coverage, State Farm is still the most affordable choice at $486, while Farmers is the steepest at $774.
Is a BMW X5 Expensive to Insure?
Insurance companies consider multiple aspects when calculating car insurance costs for a BMW X5. Generally, insuring this vehicle can be quite costly, primarily because of its powerful engine and high horsepower. Vehicles with greater horsepower are often associated with faster speeds and more aggressive driving, leading to a higher likelihood of accidents. Insurance providers view high-horsepower cars as riskier to cover, resulting in increased insurance costs.
Best Companies for Insuring a BMW X5
When you are looking for car insurance for a BMW X5, cost should be only one factor to consider. It is also important to take service and claims into account to ensure you have the best car insurance to protect you financially during accidents.
Here are our suggestions for the best BMW X5 car insurance for full coverage:
State Farm: MoneyGeek score of 90 out of 100 ($1,471 per year)
GEICO: MoneyGeek score of 88 out of 100 ($1,600 per year)
State Farm offers excellent affordability and customer satisfaction.
MoneyGeek Top Pick: State Farm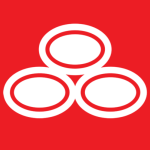 pros
Ranks first in affordability
Offers roadside assistance and travel reimbursement/rental car coverage
cons
Doesn't offer gap insurance or accident forgiveness
Below-average claims performance
COMPANY HIGHLIGHTS
State Farm is a renowned car insurance company that is widely recognized for its affordability. The provider offers comprehensive insurance, including coverages such as rental car reimbursement and roadside assistance. In situations where rental vehicles become inoperable, State Farm provides extensive support to get drivers back on track and doesn't get a lot of complaints from policyholders.
MoneyGeek's analysis highlights that BMW X5 owners can trust State Farm for competitive pricing and reliable service. The company's personalized approach to customers' needs contributes to the company's high satisfaction levels. It is important to note that State Farm is lacking in terms of coverage options and claims management, which can be two important criteria potential customers evaluate. Fortunately, it offers many discount opportunities that can help policyholders lower their premiums.
Read MoneyGeek's State Farm Auto Insurance Review
MoneyGeek Runner-Up: GEICO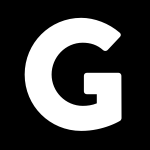 pros
Scores well in affordability
Great score in customer satisfaction
Offers accident forgiveness and roadside assistance
cons
No new car replacement or better car replacement coverage
Lower score in coverage options
Scored lower in claims management
COMPANY HIGHLIGHTS
GEICO is one of the largest auto insurance providers in the country, with a long history of dependable service. It provides staple services, such as 24/7 roadside assistance and a mobile app, to add ease to every transaction. This is great for professionals looking for a straightforward service with a strong focus on convenience. Most customers have positive things to say about GEICO's customer service and numerous discounts that can help save you money.
This makes it a great choice for BMW X5 owners as it enables policyholders to enjoy strong insurance features without paying too high of a premium.
However, it helps to make sure that the coverage options you need are available. This provider does not offer a better car replacement, making it less than ideal for drivers that may want to purchase a costlier luxury car.
Read MoneyGeek's GEICO Auto Insurance Review
Cost of Insuring a BMW X5 by Model Year
The year of manufacture plays a crucial role in determining the average cost of car insurance. Typically, insurance providers charge higher premiums for brand-new cars since their repair and replacement can be higher. This principle applies to the BMW X5 as well. Insuring a 2009 model with full coverage costs approximately $1,426 per year, while you can expect to shell out around $2,249 annually for insurance on a 2022 model.
Apart from the vehicle's model year, the average cost of car insurance can also vary among different insurers. For a 2009 BMW X5, State Farm offers the most budget-friendly option with an annual cost of $1,078. In contrast, Nationwide provides the most cost-effective coverage for the 2022 model, with a price tag of $1,663.
Cost of Insuring a BMW X5 for 16- to 25-Year-Olds
Insurance companies also factor in the driver's age when setting premiums. Car insurance for teenagers and young adults typically comes with a heftier price tag compared to those in their 30s and 40s. A 16-year-old BMW X5 driver may expect an average full coverage cost of $8,129 per year, but this plummets to a mere $1,791 for a 40-year-old behind the wheel. As young drivers mature, their rates experience a significant decline, ultimately leveling off in their 20s.
Exploring car insurance options for teen drivers can help you uncover wallet-friendly premiums. State Farm offers the most budget-friendly full coverage policy for 16-year-olds driving a 2022 model at an annual rate of $6,117, while Allstate's hefty price of $13,854 tops the chart for this age bracket. It's worth noting that these prices relate to individual policies. By joining a family plan, teens can access significant savings. It's also important to note that underage teens might need to have a guardian's consent to purchase insurance.