The driver's age and the car's model year significantly influence auto insurance rates. The average full coverage policy on a 2015 BMW i3 costs $1,541 for a 40-year-old driver and $7,026 for a 16-year-old driver. Similarly, a 40-year-old driver will pay an average of $1,730 for a 2021 BMW i3, while a 16-year-old will pay $7,838 for the same coverage.
MoneyGeek analyzed providers based on customer satisfaction ratings, affordability and claims experience to find the best provider for your BMW i3.
Car Insurance
Costs
BMW i3
2023
Average Cost and Cheapest Companies for Insuring a BMW i3
Your selection of provider impacts how much you pay for auto insurance. While the average annual cost to insure your BMW i3 is $1,729, you may pay higher or lower rates based on your insurer. GEICO provides the most affordable auto insurance for a BMW i3, with an average yearly cost of $1,280. That's $917 lower than the most expensive provider, Allstate. If you need a minimum coverage policy, the cheapest insurer is GEICO, at an annual average of $452, and Farmers is the priciest, with an average yearly cost of $741.
Is a BMW i3 Expensive to Insure?
Companies use factors like car type, estimated repair costs and theft rates to calculate auto insurance rates for separate models. Generally, cars with a high value and those with a high crash or theft rate feature higher premiums.
The BMW i3 is moderately priced compared to other models. According to the National Highway Traffic Safety Administration (NHTSA), this model has one of the lowest theft rates, explaining why it's not too expensive to insure. However, its status as a luxury electric car means you are likely to pay slightly more than some standard models.
Best Companies for Insuring a BMW i3
Although cost is one of the primary aspects to consider when looking for the best company to insure your BMW i3, it is not the only essential factor. MoneyGeek's ranking system examines affordability, customer satisfaction and claims management ratings, which are crucial in ensuring the best customer experience for shoppers.
Our analysis indicates that the best insurers for balancing cost and quality for BMW i3 drivers are:
Travelers: MoneyGeek score of 90 out of 100 ($1,348 per year)
GEICO: MoneyGeek score of 90 out of 100 ($1,280 per year)
Travelers' high affordability and claims management scores make this company our top pick.
MoneyGeek Top Pick: Travelers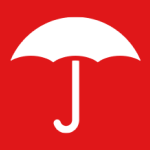 pros
Offers affordable premiums for your BMW i3
Ranks highly in customer satisfaction and claims management experience
Offers new car replacement, accident forgiveness and gap insurance
cons
Average customer satisfaction score
Lacks some valuable coverage options, including mechanical breakdown insurance (MBI)
COMPANY HIGHLIGHTS
Travelers ranks at the top of our scoring system for offering an outstanding balance of affordability and quality claims management. The insurer also provides many essential add-on coverages for BMW i3 drivers.
Accident forgiveness coverage is part of Travelers' Responsible Driver Plan. This coverage shields your premiums from increasing after your first at-fault accident.
With new car replacement coverage, you will get a replacement for your vehicle if it gets totaled within the first five years of ownership. Travelers will replace your car with a new one with the same make and model.
Another common add-on from the company is roadside assistance, which ensures you get help if your car breaks down while on the road. You can find out more by reading MoneyGeek's Travelers car insurance review.
Read MoneyGeek's Travelers Auto Insurance Review
MoneyGeek Runner-Up: GEICO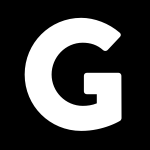 pros
Offers the most affordable premium for your BMW i3
Scores highly in customer satisfaction
Add-on coverages include MBI, accident forgiveness and rental car reimbursement
cons
Lower than average claims management rating
Lacks new car replacement, deductible modification and other common coverages
COMPANY HIGHLIGHTS
On average, GEICO's policies are the cheapest for a BMW i3. The insurer also ranks highly for customer service, making it our pick for the second-best provider for this car model.
GEICO provides several unique coverage options, including MBI, which offers better coverage at lower costs than a dealer's extended warranty. MBI pays for all damaged systems and parts for cars less than 15 months old and driven less than 15,000 miles.
Rental car reimbursement pays up to an agreed amount for renting a car if your vehicle is undrivable for 24 hours or more because of a covered accident. BMW i3 drivers can also earn accident forgiveness from the provider, although this is not available in all states. With this coverage, your auto insurance rates will not increase after your first at-fault accident. Learn more about the company with MoneyGeek's review of GEICO's car insurance.
Read MoneyGeek's GEICO Auto Insurance Review
Cost of Insuring a BMW i3 by Model Year
A 2015 BMW i3's insurance costs a yearly average of $1,541, while drivers of the 2021 model pay an average of $1,730 annually. Insuring newer versions of the BMW i3 is more costly than older models. Average car insurance rates typically decrease as a car depreciates in value.
The cheapest car insurance differs based on the insurer and how old your car is. The most affordable average yearly auto insurance cost for a BMW i3 2015 model is $1,191 from GEICO, while the lowest rate for a 2021 model comes from Nationwide, at an average rate of $1,322 per year. You can determine the cheapest insurer for your model year by shopping around and comparing costs from multiple providers.
Cost of Insuring a BMW i3 for 16- to 25-Year-Olds
Young drivers are less experienced on the road, so they pay higher premiums for auto insurance regardless of the model year of the BMW i3 they drive. The average annual cost of car insurance for a 16-year-old driving this model is $7,580, while a 40-year-old will only pay $1,671 for the same policy. Car insurance rates for teens will decrease each year they age before eventually steadying in their 20s.
The most affordable teen auto insurance policy for a 16-year-old driving a 2021 BMW i3 costs $4,919 annually from State Farm. Progressive offers the most expensive rates for the same model at around $12,667 per year. These rates are for an individual plan.
Typically, BMW i3 insurance costs for teens are significantly higher if they purchase an individual policy instead of being added to their parent's policy. Parents and teens can secure the lowest premiums on their policy by doing comparison shopping.