In Syracuse, Erie offers policies with the cheapest premiums, on average, for full-coverage and state-minimum policies. On average, this provider also offers the most affordable coverage for drivers with a speeding ticket on their records.
Using MoneyGeek's ranking system, Travelers received the highest score for its balance of affordability and strong customer service.
best
auto insurance
Syracuse
2023
The Cheapest and Best Car Insurance in Syracuse
The Cheapest Car Insurance Companies in Syracuse
MoneyGeek researched Syracuse's best car insurance companies to identify the most affordable full-coverage policies in the city. On average, these providers are:
Erie: $707 per year
GEICO: $962 per year
USAA is the second-cheapest provider in the city at an average of $752 per year. However, we excluded this company from our rankings, as its coverage is limited to current and former military members, along with their families. You can save as much as $2,229 by comparing quotes from several car insurance companies in Syracuse.
The General offers a policy with similar coverage for an average of $2,936, which is more than four times the cost of car insurance from Erie. A full-coverage policy provides liability insurance to cover third-party costs, plus comprehensive and collision insurance to cover the driver's own expenses. Actual costs vary based on your liability limits.
Cheapest Car Insurance in Syracuse
Full Coverage 100/300/100
As stated on our methodology page, these average Syracuse prices are based on a 40-year-old male driver purchasing a full-coverage policy.
Full coverage, which provides additional insurance to cover driver's expenses and third-party costs, is generally more expensive than a state-minimum policy. Specifically, full-coverage policies also include:
Collision Insurance: This coverage protects against paying for damages related to a collision with another moving vehicle or a stationary object.
Comprehensive Insurance: This insurance covers other damages following incidents like theft, vandalism, car malfunctions and natural disasters.
If you own a new car, you can get the most out of a full-coverage policy. However, a driver insuring an older vehicle may benefit from coverage that meets state minimums only, as the cost of full coverage may exceed the value of the car itself.
Compare Car Insurance Rates in Syracuse
Ensure you're getting the best rate for your car insurance. Compare quotes from the top insurance companies.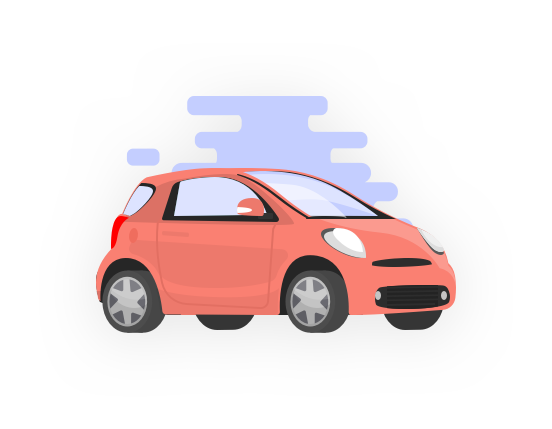 Cheapest Car Insurance in Syracuse for Minimum Coverage
State-minimum coverage offers the cheapest available option for insurance. On average, the following companies offer the lowest state-minimum insurance rates:
Erie: $412 per year
GEICO: $489 per year
USAA is the second-cheapest option at $418 per year, but only military members and their families qualify for its policies. The General offers comparable policies at an average of $1,894 — more than four times the price of Erie.
However, getting the cheapest-priced coverage level leaves you at risk of being underinsured following an accident. Increase your liability limits to get much better protection.
Toggle the following table for an idea of how prices change with different coverage levels.
Cheapest Minimum Liability Car Insurance in Syracuse
State-minimum coverage allows you to legally drive in Syracuse, New York. However, in an unforeseeable accident, this type of insurance might not be enough. While purchasing state-minimum coverage keeps your payments down, it's likely to not cover all expenses following an accident.
For example, after a collision with another vehicle, your property coverage pays only up to $10,000. If the cost reaches up to $15,000, you would pay the remaining $5,000 out of pocket.
New York Minimum Liability Requirements
Item

Description

Bodily Injury and Property Damage

$25,000 per person, $50,000 per accident and $10,000 for property damage. A more protective level is 100/300/100.

Uninsured Motorist

$25,000 per person and $50,000 per incident. The minimum coverage may not be enough if you're in a serious accident.

Personal Injury Protection

$50,000 per person.

Other

$50,000 liability for death per person. $100,000 liability for death per accident.
Cheapest Car Insurance in Syracuse if You Have Driving Violations
Your driving record significantly affects insurance rates. The following companies offer the cheapest rates, on average, for drivers with the following violations:
Cheapest After a Ticket: Erie, $802 per year
Cheapest After An At-Fault Accident: Erie, $1,000 per year
Cheapest After a DUI: State Farm, $1,189 per year
On average, USAA has the cheapest rates at $934 per year for drivers with at-fault accidents on their records. However, this coverage is only available for members of the military and their families.
Improving your driving habits over time can help to lower annual costs. In the meantime, drivers in Syracuse with poor driving records looking for cheap policies should shop around to compare quotes and find the lowest rates.
Cheapest Car Insurance in Syracuse With a Violation
Average Cost of Car Insurance in Syracuse
The state of New York has the highest annual average rate for car insurance in the country. It's also more than double the average rate in Syracuse. Drivers pay an average of $1,471 per year for auto insurance in Syracuse, 57.2% lower than New York's average rate of $3,433. The cost of car insurance in Syracuse is close to the national average, which is $1,424 — that's a difference of $47.
Personalized Quotes to Get You the Cheapest Car Insurance in Syracuse
Your car insurance quotes may change over time since they depend on factors such as age, marital status and credit score. You should compare personalized quotes from several car insurance companies in Syracuse regularly to see if you're eligible for discounts or rebates as your circumstances change.
Compare Car Insurance Rates in Syracuse
Ensure you're getting the best rate for your car insurance. Compare quotes from the top insurance companies.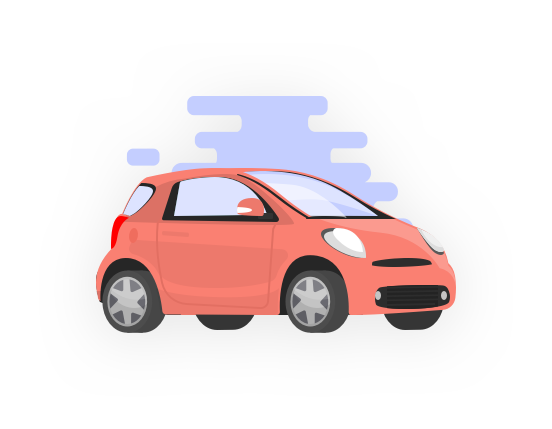 The Best Car Insurance Companies in Syracuse
By evaluating average costs, claims ratings and service quality scores, MoneyGeek identified the top auto insurance providers in Syracuse. These include:
Erie: MoneyGeek score of 97 out of 100
State Farm: MoneyGeek score of 88 out of 100
MoneyGeek didn't include USAA in this research since it exclusively serves military families. Nonetheless, it received a perfect MoneyGeek score of 100, putting it in the top spot among the best car insurance providers for military families in Syracuse.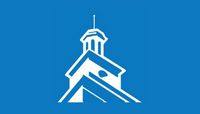 Geek Quick Take
Erie received almost perfect scores on all of MoneyGeek's criteria for auto insurance in Syracuse. Its standard full coverage policy costs around $707 per year. It also offers accident forgiveness coverage.
More About Erie
Erie is one of Syracuse's major car insurers, with reasonable prices and good coverage options to safeguard your assets.
Erie is also committed to its policyholders and wants to ensure that they can afford their coverage in the future. With Erie's accident forgiveness coverage, you won't be charged a fee the first time you're at fault in an accident after three years of being claim-free. For people who are concerned about their insurance rates rising after an accident, this is a substantial benefit.
Read MoneyGeek's Erie auto Insurance Review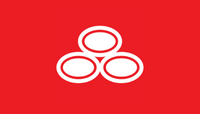 Geek Quick Take
In Syracuse, State Farm earned above-average scores in affordability and customer satisfaction as well as a perfect 5 in claims. Policyholders can get State Farm's full coverage at roughly $1,080 annually. State Farm also offers rideshare insurance.
More About State Farm
If you're on the search for a top-quality car insurance company in Syracuse, you'll want to check out State Farm. MoneyGeek's analysis shows that State Farm is the second best option in the city, performing well in a number of key criteria. The firm also offers a few extra coverage endorsements that could come in handy for many individuals.
State Farm offers rideshare insurance for drivers who use their vehicle in ridesharing services like Uber, Lyft and Sidecar.
Rideshare insurance is unique because it's designed to cover the gaps between personal and commercial coverage — especially when you're using your vehicle to drive for work.
Read MoneyGeek's State Farm auto Insurance Review





8
New York Central Mutual Fire




Average Cost of Car Insurance by Postal Code
Where you live impacts your car insurance in Syracuse — neighborhoods with higher crime rates tend to have higher premiums as well. Other factors that can increase your car insurance rate are the frequency of car accidents, car thefts, uninsured motorists and road conditions.
In Syracuse, however, average car insurance rates cost $1,471 per year on average, regardless of your ZIP code. If you live elsewhere in the state, you can use postal codes to compare car insurance rates in New York.
Factors That Impact Insurance Costs in Syracuse
In addition to individual driver needs and history, location-specific factors like personal injury protection coverage requirements and the rate of car thefts also contribute to car insurance rates in Syracuse. How Syracuse ranks compared to the 300 most populous cities in the United States can have a significant impact on premium costs.
Most Accidents With Fatalities
153rd

/300
Most Car Thefts
24th

/300
Most Uninsured Motorists by State
50th

/50
Personal Injury Protection Required
Yes
Most Annual Rainfall
121st

/300
Most Rainy Days
1st

/300
About Mark Fitzpatrick
---
---