On average, the cheapest car insurance company in Norfolk for full and minimum coverage is Progressive, but this can change by coverage level and driver profile. Drivers with a speeding ticket can explore available policies in Erie. Overall, Erie received the highest score by MoneyGeek's standards as it balances affordability with quality service.
best
auto insurance
Norfolk
2023
The Cheapest and Best Car Insurance in Norfolk
The Cheapest Car Insurance Companies in Norfolk
Based on average rates for a full coverage policy, the cheapest options in Norfolk are:
Progressive: $525 per year
Erie: $668 per year
Progressive's rates are twice as cheap as MetLife's, which has the most expensive coverage in Norfolk at $1,208 per year.
A full coverage is an all-inclusive policy consisting of liability, collision and comprehensive insurance. It covers both the driver at-fault and the other driver involved in the accident.
Cheapest Car Insurance in Norfolk
Full Coverage 100/300/100
In conducting the analysis as described in MoneyGeek's methodology, we based our calculations on a 40-year old male driver with a full coverage policy in Norfolk.
A full coverage car insurance policy ensures that a policyholder is fully covered even when they get into an accident with an uninsured motorist. Typically, full coverage is more expensive than a state minimum policy as it has added coverage aside from liability insurance, including:
Collision insurance: pays for damages on your car when you get into an accident with another vehicle or a stationary object
Comprehensive insurance: pays for non-collision damages, such as glass damages, falling objects, civil disturbance and so forth
Drivers with an older vehicle may need to assess whether a full coverage policy is worth it. If the cost of car insurance is worth more than your car, a state minimum may be a better choice.
Compare Car Insurance Rates in Norfolk
Ensure you're getting the best rate for your car insurance. Compare quotes from the top insurance companies.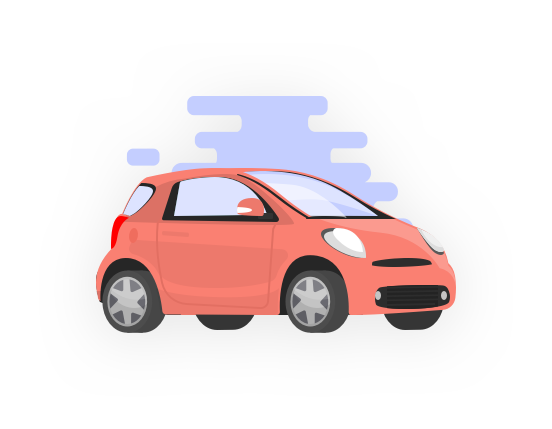 Cheapest Car Insurance in Norfolk for Minimum Coverage
Auto insurers in Norfolk and elsewhere calculate the cost of insurance based on several determining factors. One of the biggest factors is the amount of coverage you buy. For instance, a policy only meeting state minimums costs an average of $443 per year. Meanwhile, a full coverage policy costs $816 on average. That is a difference of $373.
Cheapest Minimum Liability Car Insurance in Norfolk
A state minimum policy is the cheapest option for drivers in Norfolk. It comes with basic liability coverage for bodily injuries and property damages that the policyholder has caused to another vehicle or person. However, since monthly premiums for a state minimum coverage are low, the coverage level tends to be low as well. Although you will not pay as much as you would for full coverage, there is a risk of having to pay more out of pocket after an accident. For example, if bodily injury coverage in a state minimum policy in Norfolk pays up to $25,000 per person, any excess amount incurred in the medical bills will then be paid out of pocket.
Virginia Minimum Liability Requirements
Item

Description

Bodily Injury and Property Damage

$25,000 per person, $50,000 per accident and $20,000 for property damage. A more protective level is 100/300/100.

Uninsured Motorist

$25,000 per person, $50,000 per incident and $20,000 for property damage. The minimum coverage may not be enough if you're in a serious accident.
Cheapest Car Insurance in Norfolk if You Have Driving Violations
Driving habits have a direct impact on car insurance rates. If you have a bad driving record, such as a ticket or a DUI, car insurance companies consider you to be riskier to insure.
On average, the cheapest insurers for drivers with violations include:
Cheapest after a ticket: Erie, $697 per year
Cheapest after an at-fault accident: Erie, $877 per year
Cheapest after a DUI: Progressive, $735 per year
Drivers with bad driving records can still negotiate for a lower rate if they improve their driving habits over time. In the interim, the only way to save is to look for insurance companies that offer cheap insurance costs after a ticket or other driving violation.
Cheapest Car Insurance in Norfolk With a Violation
Average Cost of Car Insurance in Norfolk
On average, the annual cost of car insurance in Norfolk is $816 per year, which is higher than the standard auto coverage rate in the state of Virginia but still lower than the national average cost. Policyholders who live in Norfolk pay about 3.3% more than the usual cost of auto coverage in Virginia, but they pay around 42.7% less than the $1,424 average annual premium in the United States.
Personalized Quotes to Get You the Cheapest Car Insurance in Norfolk
If you and your friend compared car insurance quotes, you may notice that the annual premiums offered to you are different. This is because auto insurance providers compute your rates depending on several individual factors, such as age, driving record, car make and model and coverage level, in addition to your location.
For example, in Norfolk, an 18-year-old driver getting auto coverage from Progressive will pay an average premium of $3,244 per year, which is six times more expensive than similar coverage for a 40-year-old driver.
Because promotions and discount offers vary by provider, you need to regularly get a personalized quote from several car insurance companies in Norfolk to check if you qualify for offers that can help save you money in the long run.
Compare Car Insurance Rates in Norfolk
Ensure you're getting the best rate for your car insurance. Compare quotes from the top insurance companies.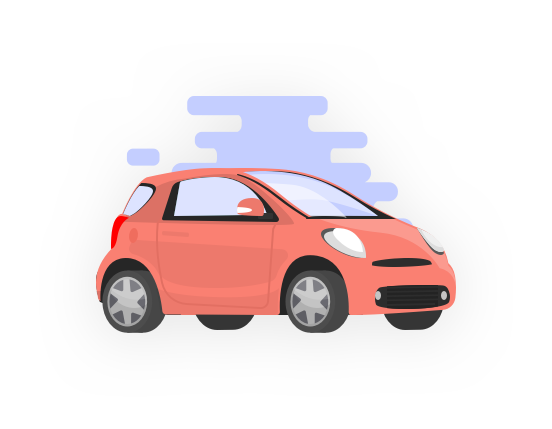 The Best Car Insurance Companies in Norfolk
MoneyGeek conducted a study to rank the best auto insurance companies in Norfolk. We considered affordability, customer experience and claims satisfaction, and our analysis found that these two companies had the highest scores:
Erie: MoneyGeek score of 95 out of 100
Progressive: MoneyGeek score of 91 out of 100
Our ranking doesn't include USAA since its policies are only offered to military members and their families. However, if you qualify, it's the fourth-best option, with an overall MoneyGeek score of 86.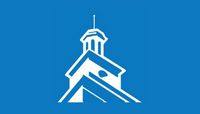 Geek Quick Take
The company with the best auto insurance in Norfolk is Erie. It ranks first in all three criteria MoneyGeek used to evaluate insurers. You can purchase a policy for an annual average premium of $668. The insurer offers better car replacement, a unique coverage not commonly offered by other providers.
More About Erie
New car owners can benefit significantly from Erie's add-on coverages. For example, if your car is less than two years old and is totaled, it's replaced with the newest car model.
Erie's new or better car replacement coverage, called Auto Security, also extends protection to cars older than two years. You won't get the newest year model, but you'll still get a vehicle that's two years newer if it's totaled.
With an Erie policy, you may also be eligible for accident forgiveness coverage if you've been claims-free for three consecutive years. This coverage prevents your premium from increasing after your first at-fault accident.
Read MoneyGeek's Erie auto Insurance Review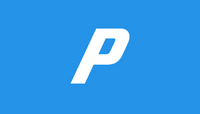 Geek Quick Take
Progressive doesn't rank high in claims experience and customer satisfaction. However, it scored second-highest for affordability, allowing it to land the second spot in MoneyGeek's analysis of Norfolk's auto insurance companies. You can purchase a policy for $525 per year and add a rare coverage called custom parts coverage.
More About Progressive
All Progressive policies in Norfolk automatically include accident forgiveness coverage, which comes in two types: small accident forgiveness coverage and large accident forgiveness coverage.
Small accident forgiveness allows your premium to remain the same even after an at-fault accident, as long as the claim doesn't go beyond $500. In comparison, large accident forgiveness coverage will prevent your premium from increasing for damages beyond $500. However, you must have been a Progressive customer for at least five years and claims-free for three years.
Drivers who have aftermarket upgrades on their cars can benefit from custom parts coverage. Any part that the original manufacturer doesn't install is considered aftermarket and not covered by your warranty. As such, it's best to have separate coverage for these upgrades.
Read MoneyGeek's Progressive auto Insurance Review







Average Cost of Car Insurance by Postal Code
How much you pay for your auto coverage varies depending on your residential neighborhood. However, this isn't really the case in Norfolk, as costs in this city barely vary at all by neighborhood. For example, drivers who live in the most expensive ZIP code for auto coverage, 23503, will pay about $15 more for their car insurance in Norfolk than drivers who live in ZIP code 23518.
Factors That Impact Insurance Costs in Norfolk
In addition to individual driver needs and history, location-specific factors like the percentage of uninsured motorists and the rate of car thefts also contribute to car insurance rates in Norfolk. How Norfolk ranks compared to the 300 most populous cities in the United States can have a significant impact on premium costs.
Most Accidents With Fatalities
168th

/300
Most Car Thefts
68th

/300
Most Uninsured Motorists by State
34th

/50
Personal Injury Protection Required
No
Most Annual Rainfall
57th

/300
Most Rainy Days
82nd

/300
About Mark Fitzpatrick
---
---