Kemper and Progressive lead in Brooklyn, offering the cheapest liability-only and full coverage car insurance. Erie stands out as the best overall provider, providing a perfect blend of affordability and service, while Travelers is a close second. People seeking a balance between cost and quality will find these options appealing.
If you're on a budget or a new driver, you might look for the cheapest car insurance in Brooklyn. However, if you value robust coverage and customer service, focus on the best Brooklyn car insurance. Balancing cost and quality ensures you get the right coverage for your needs.
Cheapest and
Best Car Insurance
Brooklyn, NY
2023
Cheapest and Best Car Insurance in Brooklyn, NY
Kemper offers the cheapest liability-only and full coverage insurance for an average of $1,458 per year and $1,411 per year, respectively.
Erie offers the best car overall car insurance in Brooklyn, but Chubb leads when it comes to customer service.
To balance the cheapest and best Brooklyn car insurance, choose your coverage wisely and take advantage of all discounts. Shop around every year to find the best deal that aligns with your needs.
Cheapest Minimum Liability Car Insurance in Brooklyn
The cheapest car insurance companies in Brooklyn for minimum liability coverage are:
Kemper: $122 monthly ($1,458 annually)
Progressive: $135 monthly ($1,623 annually)
This coverage meets the state's minimum liability requirements and includes a $250 deductible.
If you want to explore more options for minimum liability car insurance in Brooklyn, you can simply toggle the filter below to browse and find the best fit for your needs.
Cheapest Minimum Liability Car Insurance in Brooklyn
HOW MUCH CAR INSURANCE DO YOU NEED IN BROOKLYN?
To drive legally, register your car and get your New York license plate, you will need:
$25,000 bodily injury liability per person
$50,000 bodily injury liability per accident
$10,000 property damage liability per accident
$25,000 uninsured/underinsured motorist coverage per person
$50,000 uninsured/underinsured motorist coverage per accident
$50,000 personal injury protection per person
$50,000 liability for death per person
$100,000 liability for death per accident
In a no-fault state like New York, car insurance operates under a system where each party's insurance company covers their own medical expenses and lost wages, regardless of who was at fault in the accident. This means drivers must carry Personal Injury Protection (PIP) as part of their insurance policy, which helps expedite claims and reduce legal disputes. However, it doesn't cover property damage, so drivers may still be held responsible for damages to another person's vehicle or property.
Cheapest Full Coverage Car Insurance in Brooklyn
The cheapest full coverage car insurance companies in Brooklyn are:
Kemper: $118 monthly ($1,411 annually)
Progressive: $162 monthly ($1,967 annually)
These averages reflect a full coverage policy with 100/300/100 policy limits and a $1,000 deductible. If you're looking for more full coverage car insurance options in Brooklyn, simply adjust the filter below.
Cheapest Full Coverage Car Insurance in Brooklyn
Full coverage insurance is a term used to describe a combination of insurance protections for your vehicle. It typically includes:
Liability Insurance: Covers the costs if you're responsible for injuring someone or damaging their property.
Collision Insurance: Pays for damage to your car if you collide with another vehicle or object, regardless of fault.
Comprehensive Insurance: Protects against damages not caused by a collision, such as theft, vandalism, natural disasters or hitting an animal.
It's important to note that "full coverage" isn't a standardized term, so the exact coverage can vary between insurance providers. Always review the specific details of a policy and consider additional coverages like uninsured/underinsured motorist protection or medical payments coverage to tailor the policy to your needs.
IS CAR INSURANCE MORE EXPENSIVE IN BROOKLYN?
Car insurance in Brooklyn, NY, tends to be more expensive than in many other states. These higher costs are due to factors such as denser traffic, a higher rate of accidents and an increased risk of theft. Additionally, New York's no-fault insurance laws and mandatory coverage requirements can contribute to the overall higher premiums in the state, including in Brooklyn.
Cheapest Car Insurance in Brooklyn After a Driving Offense
On average, the cheapest car insurance companies in Brooklyn after an offense are:
Kemper: $139 monthly ($1,673 annually)
Progressive: $168 monthly ($2,012 annually)
These rates are for a minimum coverage policy for a driver with a speeding ticket. Toggle the filter below to find average insurance costs based on your driving offense.
Cheapest Car Insurance in Brooklyn After a Driving Offense
The impact of a ticket on your driving record can be more than just a temporary inconvenience. On average, the cost of car insurance after a ticket or an accident may rise by 34%, and this effect could linger on your premiums for approximately three years. It's a reminder that responsible driving ensures safety and keeps insurance costs manageable.
If you find yourself facing a DUI, the financial implications can be even more significant. Car insurance costs could soar by 86% after such an incident. This mark on your record might stay with you for five to 10 years or, in some cases, indefinitely. Insurance providers view this as a sign of a high-risk driver, and to balance the potential risk of claims payouts, they often charge higher premiums.
CAN I SWITCH CAR INSURANCE AFTER AN ACCIDENT?
Yes, you can switch car insurance after an accident, even with an open claim, but you may be charged a cancellation fee. If your current provider raises your premiums due to a stain on your record, it might be a good time to shop around. Different insurers may offer more forgiving terms or discounts you're eligible for. Comparing quotes could lead you to a more budget-friendly option that recognizes your unique situation.
Best Overall Car Insurance in Brooklyn
The best car insurance companies in Brooklyn, balancing quality service at affordable rates, are:
Erie: MoneyGeek Score of 99 out of 100 ($3,338 per year)
Travelers: MoneyGeek Score of 98 out of 100 ($4,710 per year)
We recommend considering these providers if you value both customer experience and reasonable policy costs.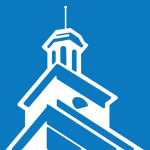 pros
Provides both standard and unique coverages, including 24/7 roadside assistance and new or used car replacement options
Features a convenient "Roadside & Rentals" bundle, streamlining multiple services into one package for added value
Automatically includes pet coverage in all auto policies, offering $500 for vet bills after an accident
Offers an add-on for personal items coverage up to $350, available if you have collision coverage
Features a wide range of discounts for all kinds of drivers, including multi-policy discounts, first accident forgiveness and discounts for safety features
cons
No discount for going paperless
COMPANY HIGHLIGHTS
Erie offers several features to give you peace of mind on the road. With its "Auto Security" offer, you'll receive the newest model if your new car gets totaled within two years. Erie will replace cars older than two years old with a model that's two years newer.
You can include "Emergency Roadside Service" to your policy for added safety. Available 24/7, this service helps with flat tires, lockouts and dead batteries. You can call for help anytime, even on holidays, and it only costs about $5 per vehicle per year.
After being insured with Erie for three years, you'll qualify for First Accident Forgiveness. This means your premium won't increase after your first at-fault accident.
Lastly, Erie offers windshield repair coverage for minor damages, saving you the hassle and cost of a full replacement.
Read MoneyGeek's Erie Auto Insurance Review
Best Overall Car Insurance in Brooklyn
While affordability is undoubtedly a significant factor in choosing the best car insurance, it's good to recognize that the cheapest option isn't always the best. Your overall protection and insurance experience should be at the forefront of your decision-making process.
Especially if you live in high-risk areas, selecting a provider with an extensive list of add-on coverages might save you headaches and money in the long run. For instance, if you rely heavily on your car, a provider that offers rental reimbursement could be a lifesaver. If you reside in a state prone to severe weather, an insurance provider with a robust, comprehensive insurance policy can protect you from unexpected costs.
Car insurance is more than just a legal requirement; it's a personal financial safety net. When you invest in quality coverage, you typically get more than you pay for. It's about finding the right balance between cost and coverage, ensuring you're well-protected without overstretching your budget.
Shopping around yearly, maximizing car insurance calculators and taking advantage of discounts are great ways to get the best coverage at the lowest possible price.
Compare Insurance Rates
Ensure you are getting the best rate for your insurance. Compare quotes from the top insurance companies.
Best Car Insurance in Brooklyn for Customer Service
The car insurance companies in Brooklyn with the best customer service are:
Chubb: MoneyGeek satisfaction score of 4.7 out of 5 ($5,214 per year)
Erie: MoneyGeek satisfaction score of 4.6 out of 5 ($3,338 per year)
The National Association of Insurance Commissioners (NAIC) has developed a Complaint Index that reports complaint trends for insurance companies, providing helpful data for consumers comparing policies.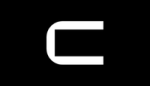 pros
Provides OEM coverage, ensuring your car is repaired with original parts
Promises quick claim responses within 24 hours and payouts within 48 hours, minimizing your downtime
Offers unlimited daily rental car coverage, applicable globally, so you're never stranded
Guarantees lifetime quality for repairs when using a Chubb-certified shop
cons
Higher pricing may limit its appeal to budget-conscious drivers
COMPANY HIGHLIGHTS
Chubb stands out for excellent customer service and claims handling. It's more expensive than other providers, but it's an excellent choice for drivers who value a good insurance experience. If customer service is your top priority, Chubb might be worth the higher cost.
In addition to its service, Chubb offers valuable and unique coverages, including Original Equipment Manufacturer (OEM) coverage, meaning the insurer will pay for quality original parts during repairs. Its lifetime quality repair guarantee at Chubb-certified shops may also save you money over your car's lifespan.
Best Car Insurance in Brooklyn for Customer Service
Customer service in car insurance is an aspect that's easy to overlook — until you need to file a claim.
Choosing a car insurance company with top-notch customer service can make a significant difference in your overall experience, especially during stressful times like after an accident. While you may be primarily focused on coverage options and costs when selecting a policy, the quality of customer service can be a game-changer when you need assistance.
When you need to file a claim, having a responsive, empathetic and efficient customer service team can streamline the process, reducing stress and confusion. They can guide you through the necessary steps, answer your questions and ensure the prompt handling of your claim.
Look for insurance that you can afford but also has good service. Talk to different companies to find the best deal. Think about what coverages you need, like help if you have an accident. Insurance might cost more in Brooklyn because there are many cars and more accidents.
Where you live can change how much you pay. So, understanding your area can help you choose the best insurance. Whether you've lived in Brooklyn for a long time or just moved, the right car insurance helps keep you and your car safe.
How to Get Cheap Car Insurance in Brooklyn
You don't need to settle for the high price of driving in Brooklyn, NY. There are many factors of car insurance premiums that are within your control.
1
Choose your coverage wisely
If you're driving an old car or can easily pay repair costs out of pocket, you might settle for liability-only coverage. But if you have a new, luxury or expensive-to-repair car, full coverage insurance (including collision and comprehensive insurance) is wise. You don't want to overpay for insurance, but you also don't want to be left with a hefty bill without the right coverage. Choose coverage that matches the value and use of your car.
2
Be a safe driver
There are two ways being a safe driver can lower costs:
Clean Driving Records: Drivers without accidents or tickets often get better deals.
Safety Discounts: Insurance providers may reward safe drivers with discounts, especially if you drive a car with factory-built safety features.
Generally, the safer you are, the lower your quotes.
3
Shop around regularly
Even before your contract is up, shopping around yearly can save you on car insurance costs. Maintaining a good driving record is often rewarded with more affordable rates. Have a 3-year-old ticket? It might no longer be reflected in your premiums. Are you a young driver? If you've kept safe and have no claims history, your premiums should lower every year as you gain more experience on the road.
4
Compare quotes from at least three different insurers
Each insurance company has different methods and metrics by which they decide your car insurance premiums. If you get three different quotes, you will likely get three very different prices. Taking into account the discounts you're eligible for can drive prices even lower.
5
Look for discounts
Ask about all the discounts you might qualify for, including safe driving or having factory-built safety features. Common car insurance discounts include:
Safe Driver Discounts: For drivers with no accidents or violations.
Multi-Policy Discounts: Savings for bundling different types of insurance.
Multi-Car Discounts: Discounts for insuring more than one vehicle.
Good Student Discounts: For young drivers with good grades.
Military and Veteran Discounts: For active-duty military, veterans and families.
Senior Discounts: Potential savings for older drivers.
Early Renewal Discounts: Savings for renewing before expiration.
Payment Discounts: For paying in full or setting up automatic payments.
Green Vehicle Discounts: For driving hybrid or electric vehicles.
Loyalty Discounts: For staying with the same company for several years.
Occupational Discounts: For certain professions like teachers or healthcare workers.
Safety Feature Discounts: For cars with specific safety features.
Defensive Driving Course Discounts: For completing specific driving courses.
Combining multiple discounts may significantly reduce your insurance rates.
6
Add yourself to an existing policy
If you're a young driver, adding yourself to a more experienced driver's policy might be cheaper than having your own.
7
Consider Pay-Per-Mile Insurance
If you don't drive often in Brooklyn, choosing pay-per-mile insurance might save you more money. This option charges you based on the actual miles you drive, potentially offering significant savings if you have a low-mileage lifestyle. If you reduce your driving by carpooling or using public transit, you might qualify for low-mileage discounts.
8
Consider telematics insurance
This type of insurance monitors your driving habits and can reward safe and responsible driving with lower premiums.
9
Explore group insurance plans
Check with your employer, alumni association or other groups to see if they offer group insurance rates.
10
Maintain Good Credit
Some states allow insurers to consider your credit score when determining premiums. Keeping a good credit score might lead to savings.
Auto Insurance
Auto Insurance
Frequently Asked Questions
Brooklyn's diverse roads and bustling streets raise many questions about finding the right auto insurance coverage. Dive into MoneyGeek's FAQ section to uncover insights on the area's cheapest and best insurance companies.
About Mark Fitzpatrick
---
---