When looking for auto insurance for your Audi Q7, note that rates will vary based on model year and the driver's age. For a full coverage policy, a 16-year-old pays an average of $6,687 annually for a 2009 model and $8,591 for a 2022 model. Meanwhile, a 40-year-old spends $1,447 for a 2009 model and $1,913 for a 2022 model. Since cost is not the only factor you should consider while choosing the best car insurance, MoneyGeek determined the top providers that combine affordability with customer satisfaction and claims experience.
Car Insurance
Costs
Audi Q7
2023
Average Cost and Cheapest Companies for Insuring a Audi Q7
The average yearly Audi Q7 insurance cost is $1,690, although the provider you choose for your policy may impact your premium significantly. State Farm is the cheapest car insurance provider for a full coverage policy on an Audi Q7 at an average of $1,335 annually. The same policy from Farmers costs $2,014, making it the most expensive provider. If you need a minimum coverage policy, State Farm again has the lowest average annual premium at $473, while Farmers is the most expensive at $788. You can save on costs by comparing rates between providers.
Is an Audi Q7 Expensive to Insure?
Insurance providers consider several factors when estimating rates for specific car models. Costs are usually higher for models with more expensive repair costs and higher chances of theft, crashing or rollover incidents.
Despite the Audi Q7 being a family SUV, it's moderately expensive to insure relative to other car models. One reason could be the value of the car and the high repair costs. Some models also have high horsepower, which makes it more risky to insure.
Best Companies for Insuring an Audi Q7
As you shop around for the car insurance for your Audi Q7, you should consider factors other than the cost of coverage. Our scoring system analyzes customer experience and claims experience ratings, which are vital when selecting the best insurer for your needs.
According to our scores, the best car insurance providers for Audi Q7 drivers are:
State Farm: MoneyGeek score of 90 out of 100 ($1,335 per year)
GEICO: MoneyGeek score of 88 out of 100 ($1,452 per year)
State Farm is the lowest-priced insurer with the second-highest customer satisfaction rating. Audi Q7 drivers can be sure to find a balance of affordability and quality service with this company.
MoneyGeek Top Pick: State Farm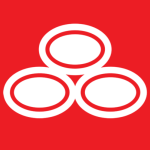 pros
Offers the lowest average premium for the Audi Q7
Highly ranked in customer satisfaction
Offers roadside assistance and rental car reimbursement coverage
cons
Below-average claims management rating
Few unique coverage options
No deductible modification, accident forgiveness, gap insurance or new car replacement coverage
COMPANY HIGHLIGHTS
State Farm provides the best premium rates and high-quality customer service for Audi Q7 owners. However, the insurer offers limited add-on coverage options that may benefit its customers.
You can purchase State Farm's roadside assistance coverage to have your provider pay for up to one hour of mechanical labor if your Audi Q7 breaks down on the road. With this coverage, you also get towing services to a repair shop, locksmith labor for one hour if your key gets lost or stolen and oil, battery, gas or tire delivery.
The insurer's rental car reimbursement coverage pays the expenses of renting a car if yours gets damaged in a covered accident. The limits will depend on your policy guidelines. State Farm will also reimburse you for travel expenses up to $500 for lodging, meals and transportation. If you are responsible for an accident while in a rental car, State Farm will pay up to $500 of the deductible.
MoneyGeek reviewed State Farm's features and policy offers for more information on this provider.
Read MoneyGeek's State Farm Auto Insurance Review
MoneyGeek Runner-Up: GEICO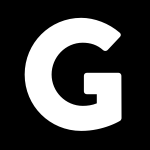 pros
Second-cheapest insurer for an Audi Q7
Highly ranked in customer satisfaction
Offers accident forgiveness and mechanical breakdown insurance (MBI)
cons
Below average claims experience score
Lacks deductible modification, new car replacement, gap insurance and original equipment manufacturer (OEM) coverage
COMPANY HIGHLIGHTS
GEICO is our pick for the second-best insurer for its commitment to balancing quality customer service with low car insurance premiums for an Audi Q7. The insurer offers valuable coverages like MBI, roadside assistance, rental reimbursement and accident forgiveness.
GEICO's MBI can help protect your Audi Q7 from any damaged systems and parts at a cheaper cost than the original manufacturer's warranty. This coverage applies to new or leased cars less than 15 months old and driven for 15,000 miles or less.
You can also earn GEICO's accident forgiveness coverage or purchase it in all states, except Connecticut, California and Massachusetts. This coverage ensures your premiums do not increase after your first at-fault accident.
Learn more about GEICO's auto insurance from our company review.
Read MoneyGeek's GEICO Auto Insurance Review
Cost of Insuring a Audi Q7 by Model Year
The average cost of a full coverage policy for a 2009 Audi Q7 model is $1,447 per year, $466 lower than a 2022 model. Comprehensive and collision car insurance rates decrease as the car depreciates in value. Consequently, the average cost of car insurance will be more expensive for a newer Audi Q7 model than than an older one. You can select your model year in the following table to see how much your cost will vary compared to other years.
The average cost of car insurance for an Audi Q7 differs depending on the provider and the car's model year. Our study finds that State Farm remains the most affordable insurer for all model years, providing full coverage policies at an annual average of $1,069 for a 2009 model and $1,578 for a 2022 model.
Cost of Insuring a Audi Q7 for 16- to 25-Year-Olds
Teen drivers and drivers in their 20s pay more for auto insurance for the Audi Q7 than drivers aged 30 and above. A 16-year-old pays about $7,495 per year for a full coverage policy, while a 40-year-old only pays $1,644. Rates for young drivers decrease as teens get older and stabilize once they reach their 20s. You can secure the most affordable auto insurance for teens by comparing rates across multiple insurers.
Auto insurance rates are significantly lower if teen drivers get added to a family plan. Individual plans cost substantially more. State Farm is the cheapest provider for a 16-year-old driving a 2012 Audi Q7, at an annual average of $4,175 for a full coverage individual policy. Farmers is the most expensive at an average of $9,525 for the same model year. Individuals and families can obtain the cheapest teen car insurance by shopping around.