Costs to insure your Audi E Tron will vary depending on several factors. For instance, the average annual price for a full coverage policy on a 2019 Audi E Tron is $1,937, whereas the same policy for a 2022 model costs $1,983. Driver's age is another crucial factor. A 16-year-old will pay an average of $8,904 annually for a 2022 model, while a 40-year-old will pay $1,983 for the same car.
MoneyGeek ranked the best insurers based on how they balance affordability with customer service and claims experience.
Car Insurance
Costs
Audi E Tron
2023
Average Cost and Cheapest Companies for Insuring a Audi E Tron
Audi E Tron insurance costs an average of $1,982 per year, but the difference in your actual premium depends on your chosen insurance provider. GEICO offers the cheapest car insurance for an Audi E Tron full coverage policy at an average annual rate of $1,523. The same policy is the most expensive from Allstate, costing an average of $2,831 annually. If you're looking for a minimum coverage policy, State Farm offers the lowest annual premium at $468, while Farmers is the most expensive at $867.
Is a Audi E Tron Expensive to Insure?
While calculating auto insurance costs for any car model, insurers examine several factors, such as repair costs, horsepower and theft rate. Rates are typically higher for more expensive models and the ones more likely to be involved in a crash.
The Audi E Tron is a medium-value and medium-horsepower electric car, making it relatively more expensive to insure than the national average. Electric cars generally have high repair costs, and higher horsepower correlates to more frequent accidents.
Best Companies for Insuring a Audi E Tron
Cost should not be the only aspect you consider when shopping for the best Audi E Tron insurance policy. The best car insurance provider will offer great service and claims experience in addition to affordable rates.
Based on our analysis, the best overall auto insurance companies for an Audi E Tron are:
GEICO: MoneyGeek score of 90 out of 100 ($1,523 per year)
State Farm: MoneyGeek score of 90 out of 100 ($1,576 per year)
GEICO offers exceptional value and service quality for Audi E Tron drivers. This insurer scored the best in affordability and was the third best for customer satisfaction.
MoneyGeek Top Pick: GEICO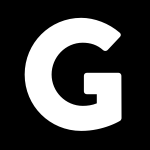 pros
The cheapest insurer for the Audi E Tron
Ranks highly in customer satisfaction
Provides mechanical breakdown insurance (MBI), accident forgiveness, roadside assistance and rental car reimbursement coverage
cons
Ranks low in claims experience
Does not offer deductible modification, new car replacement or original equipment manufacturer (OEM) coverage
COMPANY HIGHLIGHTS
GEICO ranked at the top of our scores because of its affordability and above-average customer satisfaction rating. Audi E Tron drivers purchasing policies from the insurer may also benefit from the add-on coverage options available, including MBI, accident forgiveness, roadside assistance and rental reimbursement.
GEICO's MBI protects your Audi E Tron from any damage to all parts and systems, which is much more comprehensive than the standard manufacturer's warranty. Your car must have a mileage below 15,000 and be less than 15-months-old to qualify for this policy.
Roadside assistance coverage from GEICO covers the cost of towing, jumpstarting, lockout services and delivery of tires. Rental car reimbursement covers the amount paid for a rental vehicle if your car isn't available for more than two days after a covered accident.
GEICO's auto insurance review from MoneyGeek offers more information about the insurer.
Read MoneyGeek's GEICO Auto Insurance Review
MoneyGeek Runner-Up: State Farm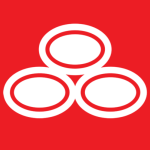 pros
Offers relatively affordable rates for the Audi E Tron
Ranks second in customer satisfaction
Offers rental car reimbursement and roadside assistance
cons
Ranks below average in claims management
No deductible modification, accident forgiveness, gap insurance or new car replacement coverage
COMPANY HIGHLIGHTS
State Farm is our runner-up for the best insurer for an Audi E Tron. The company ranks second in customer satisfaction and affordability while offering beneficial coverage options.
Rental car reimbursement coverage from State Farm covers renting a vehicle if your car remains undrivable after a covered accident. The reimbursed amount is up to $500 for transportation and $500 as part of the deductible if you are involved in an accident while using a rental car.
This insurer offers roadside assistance to individuals with this add-on if they get stuck due to an accident or breakdown. Roadside assistance coverage pays for towing and locksmith services in addition to tires, batteries or oil delivery.
Find out more through MoneyGeek's State Farm car insurance review.
Read MoneyGeek's State Farm Auto Insurance Review
Cost of Insuring a Audi E Tron by Model Year
Insurance providers often charge lower premiums for older car models. As the value of a car depreciates, its collision and comprehensive coverage rates also decrease. The average cost of car insurance for a 2019 Audi E Tron is $1,937 per year for a full coverage policy, but you will pay around $1,983 for a 2022 model.
How much you pay for auto insurance varies by insurer and model year. GEICO offers the cheapest average cost of car insurance for a 2019 Audi E Tron, at $1,482 annually for a full coverage policy. For a 2022 model, Nationwide is the cheapest at $1,477 per year.
Cost of Insuring a Audi E Tron for 16- to 25-Year-Olds
Young drivers tend to pay higher premiums for auto insurance due to their lack of experience. Our research indicates that the average annual cost of full coverage insurance for a 16-year-old driving an Audi E Tron is $8,656, whereas a 40-year-old pays only $1,920 for the same policy. The cost of car insurance for teens significantly decreases every year, with rates tending to steady once a driver reaches their 20s.
Because auto insurance rates are considerably higher for teen drivers, parents can save money by adding teens to their family policy. For a 2019 Audi E Tron, the lowest rate offered to a 16-year-old driver is from State Farm, at $5,010 a year on average for a full coverage policy. The most expensive insurer for a 16-year-old is Allstate, offering the same policy at $11,560.
You can find the most affordable auto insurance for teens by comparing rates across several insurers.
How Does Location Affect the Cost of Audi E Tron Insurance?
Your car insurance rates for an Audi E Tron will depend on where you live, among other factors like your age and model year. Our findings show that Idaho has the lowest average auto insurance premium for most drivers, while Florida has the highest. You can save on your premium by comparing quotes across the most affordable insurers within your state.
Frequently Asked Questions About Audi E Tron Insurance
Shopping for car insurance can be complicated when considering the many factors that impact rates and coverage. We address some of the popular questions about Audi E Tron insurance below.
About Mark Fitzpatrick
---
---