Insurance rates for the Audi A4 can vary based on several factors. For instance, a 40-year-old driver can expect to pay $1,421 to insure a 2009 Audi A4, while a 16-year-old driver would face a higher premium of $6,635. A 40-year-old driver would pay around $1,971 to insure a 2022 Audi A4, whereas a 16-year-old driver would pay a significantly higher premium of $8,982.
MoneyGeek has also rated the best insurers that provide affordable rates while maintaining good customer service and efficient claims processing.
Car Insurance
Costs
Audi A4
2023
Average Cost and Cheapest Companies for Insuring an Audi A4
The average annual cost to insure an Audi A4 is $1,729. However, your choice of insurance company can significantly impact your insurance costs. State Farm offers the cheapest full coverage policy for the Audi A4 at $1,284 per year, while Farmers provides the most expensive at an annual rate of $2,143.
Similarly, State Farm is the cheapest for minimum coverage at $476 per year, while Farmers is the most expensive at $797. The discrepancy in price between providers highlights the importance of shopping around to find the cheapest car insurance.
Is an Audi A4 Expensive to Insure?
With an MSRP of $40,870, the Audi A4 is considered moderately expensive to insure relative to other brands and car models. Insurance providers take into account a variety of factors to calculate premiums for an Audi A4. These variables include the make, model, safety features and the driver's record and location. Insurance companies also often charge higher rates to cover vehicles with expensive parts and higher theft rates.
Best Companies for Insuring an Audi A4
While finding a policy that fits your budget is important, the best car insurance providers offer excellent customer service and a smooth claims experience. MoneyGeek's top-rated insurers for Audi A4 owners include:
State Farm: MoneyGeek score of 90 out of 100 ($1,284 per year)
GEICO: MoneyGeek score of 89 out of 100 ($1,376 per year)
State Farm's affordability and high customer satisfaction make it an excellent option for Audi A4 owners looking for reliable coverage.
MoneyGeek Top Pick: State Farm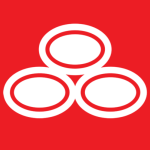 pros
Offers the most affordable rates for Audi A4 owners among the companies in our study
Second-highest customer satisfaction score
Provides common coverage options
cons
Doesn't offer gap insurance
Low score for claims handling
COMPANY HIGHLIGHTS
According to the data in our study, State Farm is the best Audi A4 insurance provider. The company provides affordable and reliable auto insurance services for Audi A4 owners with basic add-on coverages that can be useful for most drivers.
State Farm's rental car coverage provides valuable benefits in case of an accident involving a rental vehicle. The company covers up to $500 of your deductible, reducing your out-of-pocket expenses. If the accident happens 50 miles away from your home, State Farm can also reimburse you up to $500 to cover travel expenses, such as accommodation and transportation. This coverage ensures financial support and peace of mind during unexpected incidents.
State Farm's 24-hour roadside assistance is available whenever you encounter road-related difficulties. This valuable add-on covers up to one hour of mechanical labor, towing services, the delivery of gas, oil and batteries as well as tire changes and locksmith labor for up to one hour. You can easily add this coverage to your policy at an affordable cost.
Read MoneyGeek's State Farm Auto Insurance Review
MoneyGeek Runner-Up: GEICO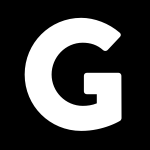 pros
Ranked second for affordability
Third-highest customer satisfaction rating
Offers accident forgiveness, mechanical breakdown insurance (MBI) and roadside assistance
cons
Doesn't offer original equipment manufacturer (OEM) coverage or gap insurance
Low claims management score
COMPANY HIGHLIGHTS
Our runner-up pick, GEICO, offers several additional coverage options to provide added protection for your Audi A4. For instance, its MBI offers greater coverage at a lower price compared to a dealer warranty. MBI covers the repair costs of all parts and systems for new or leased cars less than 15 months old.
Additionally, GEICO offers accident forgiveness. After your first at-fault accident, your insurance rate won't increase with this coverage. You can earn this benefit by driving accident-free for five years or more or purchasing it, if available in your state.
GEICO's roadside assistance is also helpful in case of unexpected car trouble, providing reliable service to help customers get back on the road without paying out of pocket. It covers the cost of towing, jumpstarts and lockout services.
Read MoneyGeek's GEICO Auto Insurance Review
Cost of Insuring an Audi A4 by Model Year
The average annual cost of auto insurance for a 2022 Audi A4 is $1,971, and $1,421 for a 2009 model, which is a difference of $550. This discrepancy is likely due to the newer model's higher value and more advanced technology and safety components, which can increase repair costs. Newer cars are costlier to insure because they have higher theft rates.
Average insurance costs typically vary by provider and model year. State Farm offers the cheapest full coverage policies for both 2009 and 2022 models of the Audi A4, at $936 per year and $1,552 per year, respectively. We always recommend looking into getting quotes from multiple insurers to find the best rate.
Cost of Insuring an Audi A4 for 16- to 25-Year-Olds
Car insurance is much more expensive for younger drivers, particularly teens and those in their 20s, compared to adults aged 30 and above. This is primarily attributed to the increased risk of accidents and higher claims frequency associated with younger, less experienced drivers. For instance, Audi A4 insurance costs an average of $7,716 per year for a 16-year-old driver, which is much higher than the average cost of $1,675 per year for a 40-year-old driver with the same car.
While teen car insurance rates tend to decrease with age, costs tend to level out as drivers reach their 20s.
Including your teenager on your family plan is typically the cheapest way to get teen auto insurance. For a 2022 Audi A4, State Farm offers the cheapest individual plan at $5,033 per year. Progressive charges the most expensive rate at $12,817 per year. To save money, you should shop around and compare rates from multiple insurers to find the cheapest coverage.