MoneyGeek compared various providers to determine where you can get the best AD&D insurance. We explored several factors that may affect your decision-making process.
Besides product availability, we also considered buying process and looked at whether a company offers features that could make your experience easier and more convenient.
Our analysis showed that the best accidental life insurance is offered by Mutual of Omaha, with Prudential as our runner-up. Nationwide, on the other hand, provides the best value.
Best
AD&D Coverage
Life Insurance
2023
Best Life Insurance Companies for AD&D Coverage in 2023


As its name implies, accidental death and dismemberment insurance pays a benefit to your loved ones if you die due to an accident. It also covers severe injuries, such as paralysis, blindness or loss of limbs.
An AD&D policy typically costs less than standard life insurance — but that's because the payouts are limited to specific circumstances. The amount of coverage you purchase affects your premium.
You can get AD&D as an insurance rider, making it possible to receive benefits from both. That's why it's sometimes called double indemnity.
AD&D insurance may not be for everyone, but policyholders who work in high-risk environments may benefit from this coverage.
When learning about AD&D insurance, knowing how it works and how to get it is helpful. Everyone can potentially benefit from it, but it may be better suited to some buyer profiles. Here are some highlights about AD&D coverage:
AD&D insurance pays a benefit for deaths caused by a covered accident. It also covers loss of a limb, blindness or other severe injuries.
Although not everyone might see it as an investment, professionals in high-risk jobs, such as commercial drivers and factory and construction workers, have the most to gain from AD&D insurance.
Not all insurance companies offer AD&D insurance. Some give you the option to add it as a rider on your life insurance policy, while others don't offer it at all.
HOW MONEYGEEK RANKED AD&D INSURANCE COMPANIES
To come up with our ranking scores, we incorporated data from J.D. Power, AM Best, NAIC, and our own MoneyGeek affordability score, which we created by manually gathering thousands of quotes across major providers.
We used our qualitative research data to determine the best Accidental Death & Dismemberment life insurance companies based on each company's product offering and support features. We chose companies that offered AD&D coverage through a separate policy or a rider and performed well in our scoring system.
Best Overall: Mutual of Omaha
pros
The maximum coverage for AD&D is $1,000,000
Its AD&D policy also provides family coverage
You can get a quote online or through a sales consultant
cons
The online quote tool is only available for Term Life policies
Does not offer burial insurance or final expense
It may take up to 31 days from the date of payment to activate your policy
COMPANY HIGHLIGHTS
Mutual of Omaha is MoneyGeek's pick for the best accidental death insurance provider. Out of a possible score of 1,000 for J.D. Power, it earned 798, so you can expect above-average customer service. It is also financially stable, with an A+ rating from AM Best, assuring you the company can process your claim.
Product offering
If you're in the market for an accidental death and dismemberment insurance policy, Mutual of Omaha is an excellent choice. It offers a separate product for policyholders between 18 to 70. Once you purchase coverage, you can choose to renew it until you turn 80.
Mutual of Omaha's AD&D policy allows you to purchase coverage for individuals or families. The maximum face value of $1,000,000 assures you that your chosen beneficiaries won't be left wanting should you die because of an accident. And it includes all covered injuries, whether work or non-work related.
The Auto Pedestrian benefit can provide financial assistance if you die because another vehicle hits yours on a public street or highway. It also covers deaths while riding in or driving a private car, paying up to $300,000.
Support features
Mutual of Omaha has several features that make it stand out as the best accidental insurance provider. Not only does it offer an excellent life insurance product, but it also tries to give its customers a convenient purchase experience.
You can find a calculator on Mutual of Omaha's site that helps you determine how much coverage you need. You can also take advantage of its online quote tool — which can help you compare offers and find the best possible deal.
Policy types Offered
Term Life
Universal Life
Whole Life
Runner-Up: Prudential

pros
AD&D insurance can be added as a rider to several life insurance products
Group rates are usually more affordable than individual policy premiums
cons
AD&D policies are only available as group products — you can only get one through your employer
The Accidental Death Benefit rider isn't available in Massachusetts
COMPANY HIGHLIGHTS
Prudential comes second in MoneyGeek's rankings of the best accidental death insurance providers. It may be an excellent alternative if you find that Mutual of Omaha isn't for you. Our internal scoring system looks at various factors, such as customer service and financial strength.
Prudential scored 772 out of a possible 1,000 for J.D. Power and has an A+ rating from AM Best. That assures buyers of a positive experience while dealing with Prudential. It's in an excellent position to pay out any claims your beneficiaries may file.
Product offering
There are two ways to purchase coverage for accidental death and dismemberment insurance. One is to get a separate policy, but Prudential only offers this option as group insurance through an employer.
The group option usually results in affordable life insurance premiums. J.D. Power's 2021 Group Life Insurance Study also puts Prudential above the national average, reassuring you that you're in good hands.
The other way to get AD&D coverage is to purchase a life insurance policy and add it as a rider. You can get AD&D with the following Prudential policies:
Term Essential
PruLife Essential UL
PruLife Founders Plus UL
PruLife Index Advantage UL
VUL Protector
PruLife Custom Premier II
With the various options Prudential presents, you're likely to get the coverage you need.
Support features
Prudential ensures that your buying experience is more than satisfactory. It provides several features that make your transaction as convenient as possible. For example, if you're unsure how much coverage you need, you can use Prudential's online calculator to figure it out. An online quote tool is also available for term life insurance.
It also makes credits available for those who have pre-existing conditions. These include buyers with type 1 or 2 diabetes, in-situ breast cancer, HIV or high blood pressure.
Policy types offered
Term Life
Universal Life
Indexed Universal Life
Variable Universal Life
Best Value: Nationwide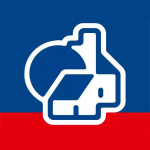 pros
Offers multiple life insurance products
Information regarding various life insurance products and riders is available online
cons
Does not offer a separate AD&D insurance policy
AD&D rider is not available for term life insurance
COMPANY HIGHLIGHTS
Nationwide is MoneyGeek's pick for more budget-conscious consumers, as it offers a cost-effective option that gives good value.
Fortunately, you're also likely to get quality service given Nationwide's J.D. Power score of 806 out of 1,000. It's A+ rating from AM Best indicates that it's financially stable — even if you or your loved ones file a claim several years from now, it's likely to still be in business. Its overall MoneyGeek score was 88.6.
Product offering
Nationwide offers several life insurance products. You can choose between term, universal, whole and variable life insurance policies. However, it doesn't have a separate policy for death and dismemberment.
If you want AD&D coverage on top of your policy's death benefit, it is possible to get this coverage through a rider. It's available for all types of life insurance except for term life.
It's best to refer to your contract to get the details of your accidental death benefits. You can also speak with a financial advisor to get more information.
Support features
Although you can purchase your policy online, Nationwide also ensures you can speak to their sales consultants. It makes buying more convenient for those who aren't as comfortable with technology.
Buyers who prefer to do things online can also find tools to make the process easier. These include a calculator that helps you determine how much life insurance coverage you need and a quote tool for term life policies.
There are also options for buyers with diabetes and high blood pressure. The same is available for cancer survivors.
Policy types offered
Term Life
Universal Life
Whole Life
Variable Life
Accidental Death & Dismemberment Insurance Company Comparison Summary
The table below shows a snapshot company comparison for our top picks if you need AD&D insurance or riders. Compare age and coverage ranges to figure out which company fits your life insurance needs.
Best Life Insurance Companies for AD&D Coverage
| Company | Age Range | Coverage Range |
| --- | --- | --- |
| | | |
| | | |
| | | |
| | | |
| | | |
What Is Accidental Death & Dismemberment Life Insurance?
Accidental death and dismemberment insurance pays death benefits to your beneficiaries if you die because of an accident. You can also file a claim if an accident leaves you with a permanent disability.
The dismemberment benefit isn't limited to losing a limb — AD&D insurance also covers the loss of a function, such as hearing or sight.
Some insurers, like Mutual of Omaha, Guardian or Securian Financial, offer AD&D as a standalone product. You can purchase the benefit from other providers as a rider.
MONEYGEEK DICTIONARY
It's always smart to compare life insurance providers before purchasing a policy. Not only do they vary in rates, but their definitions of accidental death may also differ.
Although insurers may have different definitions, the following are typically considered accidental:
Car crashes
Choking
Drowning
Slipping
It also applies if you fall from a building you're constructing or a piece of heavy equipment crushes you. Accidental death usually applies to any fatality from uncontrollable situations, like exposure to the elements.
Should You Get Accidental Death & Dismemberment Life Insurance?
Considering that there's a list of specific situations making up the definition of accidental death, some buyers may feel it isn't worth purchasing. After all, if you already have life insurance, won't it provide the necessary financial support your loved ones may need upon your passing?
Technically, the answer is yes. However, getting AD&D insurance can come in handy. Suppose the cause of death falls within your insurer's definition of accidental death. In that case, your beneficiaries can claim death benefits from your life insurance policy and AD&D.
However, there are some situations when you're more likely to benefit from AD&D insurance. Review some examples below.
If you earn your living from driving, you probably spend more time on the road than many people. This exposes you to hazardous road conditions that may result in traffic accidents. You're more likely to be involved in a car crash than someone who only drives one or two hours a day. Those who operate trucks or work for rideshare companies may find AD&D insurance beneficial.

Working in a factory often involves operating heavy machinery. A malfunction could easily lead to injury or death. AD&D coverage may ensure you'll have enough financial support should an accident happen at work, particularly if it affects your ability to continue performing your job in the future.

Similarly, construction workers work in environments with heavy machinery. You may find yourself in hazardous situations, like during the construction of a building or a house. If you're working in a high-rise project and fall, AD&D may help.

Professionals Who Often Travel

Traveling from one place to another increases the likelihood of an accident, similar to professional drivers, especially if you drive frequently. Other modes of travel can also lead to severe injuries or death, so AD&D may be worth considering if you travel frequently.
MONEYGEEK EXPERT TIP
Even if you don't need to purchase AD&D insurance, you may want coverage. MoneyGeek evaluated several insurance companies to help you find the best life insurance providers.
It's important to consider your needs and preferences when comparing insurers. Doing this makes you more likely to find a policy that fits your buyer's profile.
What Is the Difference Between Life Insurance & AD&D Insurance?
Although most people are familiar with life insurance, not everyone is acquainted with AD&D insurance. Learning about it can help you decide whether it would work for you.
If you're wondering about the difference between AD&D and life insurance, it lies in the covered circumstances. Life insurance provides death benefits, regardless of the cause of death (except for situations specified in your policy). Accidental death and dismemberment coverage, as its name implies, limits its coverage to accidents.
Compare Life Insurance Rates
Ensure you're getting the best rate for your life insurance. Compare quotes from the top insurance companies.
Frequently Asked Questions
You may be curious about accidental death and dismemberment insurance but unsure whether to purchase it. MoneyGeek answers commonly asked questions regarding this type of coverage to help you decide.
About Mark Fitzpatrick
---
---