What Are the Best Life Insurance Companies of 2023?
The best life insurance companies of 2023 are State Farm, Globe Life, Nationwide, MassMutual, Northwestern Mutual, Mutual of Omaha and Prudential., according to MoneyGeek's analysis. If you're looking for life insurance coverage that suits your budget and needs, these top life insurance companies can provide just that. We evaluated dozens of life insurance companies and their policy offerings so you don't have to. Keep reading to learn more about each of these companies and their policies, so you can choose the best life insurance coverage for your needs.
Best
Life Insurance
Companies
2023
Best Life Insurance Companies
Best Overall: State Farm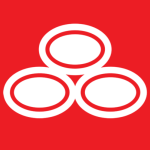 pros
May qualify for term without a medical exam
Superior financial & customer satisfaction ratings
Multiple policy offerings to fit your needs & budget
cons
Doesn't offer coverage in Massachusetts
Only provides term quotes online
COMPANY HIGHLIGHTS
MoneyGeek Quick Take: State Farm offers several life insurance types with various ways to customize your coverage options to fit your individual needs.
MoneyGeek Score: 97.4
J.D. Power (out of 1,000): 821/1,000
AM Best Rating: A++


Policy Types Offered: Final Expense, Term, Universal Life, Whole Life
State Farm offers final expense, term, whole life, and universal life policies to fit most life insurance needs. State Farm's term life insurance options include:
Select Term: Available for 10, 20 or 30 years; renewable to age 95 at an increased cost.
Return of Premium: Returns premiums if the insured outlives the initial policy term. Available for 20 or 30 years and renewable to age 95.
Instant Answer Term: $50,000 of death benefit protection for a maximum 10-year term or until age 50, whichever is longer. No medical exams are required.
For whole life insurance, State Farm offers final expense coverage for seniors in New York up to $10,000. In other states, State Farm provides a standard whole life insurance policy — which is paid to age 100 — single premium coverage — which requires one large premium payment — or limited pay whole life — which requires payments only for 10, 15 or 20 years before the policy is paid in full. The flexibility that comes with this range of options is one of the reasons State Farm is one of the best life insurance companies for adults and children wanting permanent life insurance without a lifetime premium payment.
Universal life insurance with State Farm includes flexible premiums and coverage amounts, allowing your life insurance to change as your life does. Couples can also choose survivorship universal life, which pays the benefit once both spouses pass away. Joint universal life covers two people in one policy but pays upon the first death of the insured couple and can be used by spouses or business owners with buy-sell agreements.
Depending on the product you choose, State Farm offers optional riders you can use to customize your life insurance coverage, such as:
Children's term
Select term
Waiver of premium for disability
Waiver of monthly deduction for disability
Flexible care benefit
Estate preservation
Payor insurance
Runner-Up: Globe Life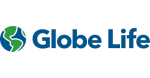 pros
No medical exam for coverage
Guaranteed acceptance policies for those with serious health concerns
Coverage is capped at $50,000 for whole life insurance
cons
Coverage is capped at $100,000 for term life insurance
Accidental death is the only rider available
COMPANY HIGHLIGHTS
MoneyGeek Quick Take: Globe Life offers smaller life insurance policies without a medical exam. The life insurance company has excellent financial strength to pay claims and is ranked second for customer satisfaction in life insurance, according to J.D. Power.
MoneyGeek Score: 95
J.D. Power (out of 1,000): 810/1,000
AM Best Rating: A


Policy Types Offered: Term, Whole Life, Final Expense, Guaranteed Acceptance
Globe Life focuses on smaller life insurance policies for children, adults, and seniors. You could pay a high price for coverage from other companies if you aren't perfectly healthy, but Globe Life allows you to bypass this possibility by not requiring a medical exam and only asking you to answer a few health questions. Their application is simple, and coverage only costs $1 per month for the first month of coverage. Rates for adults start at $3.49 per month and are based on current age.
If you prefer permanent life insurance, Globe Life also provides whole life insurance for adults and children. Buying life insurance gives your child future insurability, regardless of any health issues they may have down the road. For seniors, Globe Life offers guaranteed issue whole life insurance. There are no medical exams, and coverage is guaranteed if you are between ages 65 and 80.
Globe Life also offers term life insurance coverage up to $100,000. Whether you choose whole or term life insurance, an optional accidental death benefit rider can be added, which increases your death benefit if you were to die accidentally. You also have the choice of buying Globe Life insurance online, through the mail, or by meeting with an agent to help you find the best life insurance policy for your personal needs.
Best for Term Life: MassMutual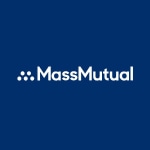 pros
Several term life insurance options
May be able to get group rates through employer benefits
Some may be eligible for free term life insurance
cons
May require a medical exam
Only direct term can be purchased online
COMPANY HIGHLIGHTS
MoneyGeek Quick Take: MassMutual offers up to $3 million in affordable term life insurance coverage you can convert to a permanent policy if your needs change.
MoneyGeek Score: 84.5
J.D. Power (out of 1,000): 758/1,000
AM Best Rating: A++


Policy Types Offered: Direct Term, HealthBridge Program Term, Lifebridge Program Term, Whole Life, Universal Life, Variable Universal Life
At MassMutual, you can get affordable term life insurance in the coverage amount you need to meet your financial goals. MassMutual has 10, 15, 20, 25, and 30-year term life insurance policies that can be converted to permanent life insurance policies. If you and your spouse buy a term life insurance policy with MassMutual, you can combine them and convert them to a survivorship policy if you wish. MassMutual allows you to customize your term life insurance with riders, like living benefits, guaranteed insurability, and terminal illness.
If you need term life insurance coverage fast, you can apply for direct term online in coverage amounts up to $3 million if you are between the ages of 18–64. You'll receive an immediate decision and — depending on your health — may be instantly approved without the need for a medical exam. For all other term life insurance policies, you'll have to speak with a licensed Mass Mutual agent.
Best for Whole Life: Northwestern Mutual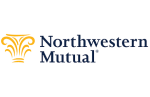 pros
All policy types eligible for dividends
Several whole life options for different life stages
cons
Only available through a licensed Northwestern Mutual agent
Most applicants require a medical exam
COMPANY HIGHLIGHTS
MoneyGeek Quick Take: Offering several whole life insurance options, Northwestern Mutual doesn't cap the maximum amount you can purchase. With various riders and payment periods, plus a hybrid term/permanent life insurance policy, your whole life needs can be met by Northwestern Mutual.
MoneyGeek Score: 87.4
J.D. Power (out of 1,000): 773/1,000
AM Best Rating: A++


Policy Types Offered: Whole Life, Universal Life, Term Life, Whole Life Plus, CompLife, 65 Life, 90 Life
Northwestern Mutual offers four options for whole life insurance, with the ability to customize it to meet virtually any permanent life insurance need. As a mutual insurance company, Northwestern Mutual regularly issues dividends to its policyholders when it collects more premiums than it uses. Dividends can be paid in cash or premiums or used to buy more permanent life insurance coverage.
The Whole Life Plus policy is Northwestern Mutual's basic whole life insurance policy. Coverage starts at $25,000, with a maximum amount determined on a case-by-case basis. With Whole Life Plus, you can choose how long you pay premiums, from 10 to 30 years. The shorter the pay period, the higher the premium, but the sooner you pay up the policy. Once paid in full, coverage stays in effect until death, and you still have guaranteed minimum cash value growth.
The 65 Life and 90 Life policies are the same as the Whole Life Plus policy, but premiums are payable until age 65 or 90. Once whole life policies with Northwestern Mutual are paid in full, the policy can stay in place or be converted to an annuity. The annuity can then be used to supplement your retirement income.
Northwestern Mutual also has a hybrid policy called CompLife. With this policy, you can combine term and whole life insurance coverage in one policy, which can help you save on policy fees. Once the term expires, the rest of the policy death benefit remains as whole life insurance.
You have the choice of three riders to further customize your Northwestern Mutual whole life insurance policy. If you are disabled due to an accident or illness, the waiver of premium rider will pay premiums until you are no longer disabled or the policy is paid up. The accelerated care benefit can help cover long-term future care costs. If you are worried about future insurability, the additional purchase benefit rider allows you to buy more life insurance at predetermined times without the need for a medical exam or health status update.
Best For Seniors: Nationwide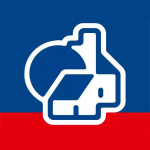 pros
Large number of products to choose from
Riders allow customization of policies
cons
Can only get term quotes online
May be limited in payment options (policy dependent)
COMPANY HIGHLIGHTS
MoneyGeek Quick Take: Nationwide offers affordable life insurance with a wide variety of customizable policy types. Nationwide also earned the third-best customer satisfaction ranking in J.D. Power's Life Insurance Study.
MoneyGeek Score: 88.6
J.D. Power (out of 1,000): 786/1,000
AM Best Rating: A+


Policy Types Offered: Term, Universal, Variable Universal, Whole Life
Nationwide is one of the best life insurance companies for adults, children, and seniors. The insurance company offers several policy types: term, whole life, universal life, and variable universal life. Currently, only term life insurance can be quoted online. For permanent life insurance, you'll have to speak with a Nationwide agent.
At Nationwide, you can choose from 10, 15, 20, or 30 years of term life insurance coverage. For healthy individuals, this means competitive rates with level premiums throughout the term. You may need to complete a medical exam to get coverage.
For permanent life insurance needs, Nationwide offers several options. You can purchase whole life insurance and pay for only 20 years, or if you want cheaper premiums, you can buy Whole Life 100 with premiums ending at age 100. These policies have guaranteed cash value, which grows tax-deferred and can be used to borrow against or withdraw if needed. You can also customize your Nationwide whole life insurance with riders like guaranteed insurability, chronic illness, terminal illness, critical illness, accidental death, or children's term insurance.
A unique policy option available through Nationwide is its hybrid universal life and long-term care policy, CareMatters. With CareMatters, once you have filed a long-term care claim, you receive 100% of the predetermined monthly cash benefit. You can do whatever you want with the funds and never have to provide bills or receipts. If you never file a long-term care claim, your beneficiary receives 100% of the death benefit when you pass.
Best for No Medical Exams: Mutual of Omaha
pros
Favorable rates for smokers
cons
No dividends offered to policyholders
COMPANY HIGHLIGHTS
MoneyGeek Quick Take: Mutual of Omaha has a long list of life insurance policy options, riders, and benefits. Premiums are tailored to the individual, and many qualify for no medical exam life insurance.
MoneyGeek Score: 90.8
J.D. Power (out of 1,000): 783/1,000
AM Best Rating: A+


Policy Types Offered: Children's Whole Life, Term, Universal Life, Whole Life
Mutual of Omaha offers term, whole life, and universal life insurance policies. If you want to lock in your child's or grandchild's insurability, you can purchase whole life insurance from 14 days old to age 17. The death benefit ranges from $5,000 to $50,000. There are only three health questions to answer and no medical exam to complete. As long as the application is complete and the child qualifies, the policy will be issued quickly.
For individuals 18 or older, Mutual of Omaha offers term, whole life, and universal life insurance. Seniors up to age 80 can apply for term life insurance with Mutual of Omaha. You can purchase term coverage of at least $100,000 for 10, 15, 20, or 30 years with the option to convert part or all of the death benefit to permanent life insurance.
People aged 45–85 (50–75 in NY) can purchase a Whole Life Guaranteed policy without a medical exam. Policy benefits range from $2,000 to $25,000, and rates are locked in at the initial premium amount. Rates are based on your current age, gender, and how much coverage you choose. Your health won't affect the price you pay, and smokers get the same rates as nonsmokers.
Mutual of Omaha has three options for universal life insurance. AccumUL Answers is its basic universal life policy, which offers permanent life insurance, guaranteed minimum cash value, and flexible coverage and premiums. Income Advantage and Life Protection Advantage are indexed, which means you can accumulate cash value faster based on market index performance.
If you can't qualify for life insurance or want more coverage for a lower rate, consider accidental death insurance. Mutual of Omaha offers up to $1 million in accidental death insurance for individuals between ages 18 and 70. There are no health questions or exams, and you can include your entire family in one plan. The Auto-Pedestrian benefit pays up to $300,000 if the insured is killed during an auto accident.
Best for Military & Veterans: Prudential

pros
Works directly with Veterans Affairs
Automatic coverage for service members who qualify
Dependent children get free coverage
cons
Veterans/former service members must apply within 240 days of separation
Coverage capped at $400K for service members and veterans, $100K for spouses, $10K for dependents
COMPANY HIGHLIGHTS
MoneyGeek Quick Take: Prudential offers life insurance solutions specific to the needs of current military members and veterans. Qualified service members are automatically signed up, while immediate family and veterans must apply for coverage.
MoneyGeek Score: 82.8
J.D. Power (out of 1,000): 756/1,000
AM Best Rating: A+


Policy Types Offered: Servicemembers' Group Life Insurance (SGLI), Family Servicemembers' Group Life Insurance (FSGLI), Veterans' Group Life Insurance (VGLI)
Through Veterans Affairs (VA), Prudential underwrites Servicemembers' Group Life Insurance (SGLI) for current service members, their immediate family and veterans. Military members can get coverage up to $500,000. If you qualify, you are automatically signed up for coverage, and the premium is taken from your base pay. You have the option to increase coverage (up to $500,000 cap) or decline it entirely if you choose. Rates are predetermined and based on your coverage amount.
Your spouse and dependent children can get Family Servicemembers' Group Life Insurance (FSGLI) while you are on active duty or covered by full-time SGLI. Dependent children are eligible for $10,000 in free life insurance while spouses can apply for up to $100,000 in life insurance coverage. Both SGLI and FSGLI can be converted to permanent, individual life insurance. Pay for FSGLI also comes out of the service member's pay, and rates are predetermined.
For former service members, Veterans' Group Life Insurance (VGLI) is available. VGLI must be purchased within 240 days of discharge from the military. You can buy up to $500,000 in term life insurance coverage, which can be converted at a later date to a standard permanent life insurance policy. Like SGLI and FSGLI, rates are predetermined based on your age at signup and the amount of coverage requested. If you are terminally ill, you can request accelerated benefits to use while living, which will reduce the death benefit for your beneficiary.
Compare Life Insurance Rates
Ensure you're getting the best rate for your life insurance. Compare quotes from top providers to find the most affordable coverage available.
What Is Life Insurance?
Life insurance is a type of insurance that is meant to provide financial security for one's family in the event of the policyholder's death. Just as with car insurance or health insurance, to maintain coverage, the policyholder pays regular premiums to the insurer. However, unlike other types of insurance, life insurance is primarily centered around the future and guarantees that your family or chosen beneficiaries are able to not only pay for your final expenses once you've passed but also maintain their lifestyle. There are five primary types of life insurance, term, whole, universal, guaranteed issue, and final expense. We go into detail and define what differenciates these product types below, as well as how to choose the best life insurance policy to meet your needs.
MONEYGEEK EXPERT TIP
Most term policies have a guaranteed renewability feature that lets you extend your coverage — and current death benefit — without going through a new underwriting process and getting another medical exam. Your premium could change from the originally issued policy. — Mark Friedlander, Director, Corporate Communications, Insurance Information Institute
Life Insurance Policy Types Explained
When purchasing life insurance, you can choose a policy to meet short-term goals or receive lifelong coverage. The best life insurance policy type for you depends on several factors, including your financial goals, budget, age, health status, lifestyle, and the amount of coverage you need to protect your loved ones in the event of your unexpected death. See below for a breakdown of each of the most popular policy types the top life insurance companies offer.
Policy Type

Overview

Term

Term life insurance provides coverage for a specific time, usually between five and 30 years. With term insurance, you can potentially receive a large death benefit for a relatively low premium.

Term life is best for someone young and healthy who wants affordable life insurance coverage for a set number of years.

Whole

Whole life insurance is a permanent policy that doesn't expire, making it more expensive than term life insurance. This type of life insurance has a death benefit and accrues tax-deferred cash value, which can be borrowed against or withdrawn once you reach a certain age. Premiums are consistent, but there are few ways to change the policy once it's issued.

Whole life is best for someone who can afford to pay higher premiums and wants permanent coverage for endowments, estate plans or long-term dependent family members.

Universal

Universal life insurance is another type of permanent life insurance with more flexible premiums and coverage options than a whole life policy. Like whole life, this type of policy can also accrue cash value, but that cash value has an interest rate subject to the current market's interest rates. If your interest rate decreases to the minimum rate, you may have to pay higher premiums to compensate.

Universal life is best for someone who wants affordable permanent life insurance with the flexibility to adapt to life's changes.

Guaranteed Issue/Acceptance

Guaranteed issue life insurance — also called guaranteed acceptance — can be a form of either term or whole life insurance. It does not require health questions or a medical exam to receive coverage. As long as you can pay the premiums and are of sound mind to sign the application, you'll be approved for this policy. This type of life insurance tends to be more expensive than other permanent policies.

Guaranteed issue is best for someone in poor health who only needs a small amount of life insurance but can't qualify for a policy that requires them to undergo a medical exam or answer health questions.

Final Expense

Final expense life insurance is also called burial insurance and is a small, whole life insurance policy. It is typically used for end-of-life and funeral expenses and offered to seniors. Policies are usually capped at $50,000 and may require a medical exam to qualify.

Final expense is best for someone at or near retirement age and only needs a small amount of life insurance to cover end-of-life expenses.
How Much Do Life Insurance Policies Cost?
The cost for the best life insurance policies varies by company, coverage amount, policy type and personal characteristics. The more coverage you need, the more expensive your policy will be. Similar to auto and home insurance, it pays to shop around and get multiple quotes before selecting a policy based on cost and coverage levels.
The table below shows sample rates for a 40-year-old male in good health who weighs 175 lbs. The quote is based on a 20-year term life insurance policy from top life insurance companies. Rates are for $100,000, $500,000 and $1 million in coverage from each carrier.
Average Life Insurance Costs by Coverage Amount
| Company | $100k Coverage | $500k Coverage | $1M Coverage |
| --- | --- | --- | --- |
| AAA | $16.28 | $40.04 | $70.40 |
| Mass Mutual | $13.40 | $36.55 | $66.56 |
| Mutual of Omaha | $16.64 | $37.20 | $68.95 |
| Nationwide | $16.89 | $35.88 | $63.44 |
| Progressive | $19.14 | $51.33 | $149.21 |
| Prudential | $31.99 | $45.65 | $89.80 |
| State Farm | $17.84 | $40.04 | $68.69 |
| Transamerica | $12.21 | $29.24 | $50.74 |
The cost information above is a monthly estimate generated from 20-year policy quotes for a 40-year-old male who is 175lbs and in good health.
What Factors Impact Your Policy Cost?
Age: One of the most impactful cost factors when you apply for life insurance is your age. The older you are, the more expensive your policy will be. Generally, the younger you are, the healthier you are, which can also have a positive effect on your life insurance premium and allow you to lock in a lower rate.
Gender: Women usually pay less for life insurance than men because they tend to have a longer life expectancy and are statistically less likely to participate in risky activities based on actuarial data. However, some states prohibit the use of gender as a basis for life insurance premiums.
Height and Weight: How tall you are and how much you weigh can give a life insurance company an idea of your overall health. The more you weigh compared to your height, the more you can expect to pay for life insurance as body mass index (BMI) is a key measure for determining rates.
Medical History: Your health is another significant factor that affects your eligibility for and cost of life insurance. The healthier you are, the less likely you are to pass away during your policy term, which poses a lower risk to the life insurance company. Expect to provide a detailed history of current and past illnesses, medications and hospital visits.
Smoking and Tobacco Use: People who smoke, vape, chew tobacco and smoke marijuana pay more for life insurance than nonsmokers. Even occasional use can negatively affect life insurance rates.
Family History: Your family genetics and health history are also used to determine your life insurance eligibility and pricing. Health conditions like cancer, diabetes, heart disease and Alzheimer's disease in your family put you at greater risk of developing these illnesses, which could shorten your life expectancy.
Occupation and Hobbies: Your work and hobbies can affect how much you pay for life insurance. The riskier your occupation and hobbies, the more expensive life insurance may be. First responders, construction workers and active-duty military are a few examples of high-risk jobs. Activities like racing, bungee jumping, skydiving and scuba diving are hobbies that could make you a riskier applicant to an insurance company.
How Much Life Insurance Coverage Should You Buy?
How much life insurance coverage you should buy depends on your age, debt, income and family obligations. If you want to replace your income, most financial experts recommend purchasing life insurance equal to 10 times your yearly salary. You may need more if your spouse doesn't work or if you would want them to stay home to raise your children after you're gone.
One way to determine how much life insurance you need is to calculate what expenses you want to cover and subtract any assets that can be used to meet that goal. The remaining balance is how much life insurance you should buy.
Working with an insurance agent or financial adviser can help you determine how much life insurance coverage you need.
Let's take a look at an example of a family determining how much life insurance to buy:
Andy and Sally have two children. Andy earns $100,000 each year, and Sally stays home with their young children. Combined, they have $400,000 in debt — a $300,000 mortgage and $50,000 each in student loan debt and auto loans. They have $25,000 in savings and $25,000 in each child's 529 college savings account. Andy's parents also hold a $25,000 whole life insurance policy on him and Sally is the beneficiary. Andy would like to cover his salary for 12 years.
Given this information, Andy has financial obligations of $1.6 million ($100,000 salary x 12 + $400,000 debt) and existing assets of $100,000 ($25,000 savings + $50,000 in 529 savings + $25,000 in existing life insurance). This creates a $1.5 million life insurance obligation for Andy. Andy should consider a 20- or 30-year term life insurance policy to get the lowest life insurance rate.
Compare Life Insurance Rates
Ensure you're getting the best rate for your life insurance. Compare quotes from top providers to find the most affordable coverage available.
How to Choose the Right Life Insurance Policy For You
When searching for the best life insurance policy, it's important to choose the right provider and coverage for you. Unless you die prematurely, you can expect to keep a life insurance policy for many years. Below are some key factors to consider when evaluating the best life insurance company for you.
Coverage Amount: Determine the amount of coverage you need based on your financial obligations, such as a mortgage, loans, education expenses, and other debts. The general rule to determine the best coverage amount is to calculate 10x your annual income or salary and then add an additional $100,000 for each dependent.
Policy Type: There are three primary types of life insurance policies: term, whole and universal life. Each has its benefits and drawbacks, so choose the one that aligns with your needs and where you currently are in your life. You can always change, update, or convert your policy over time.
Premiums: The amount of money you pay for your life insurance policy is known as the premium. Compare premiums for similar policies from different insurance providers to find the best value for your money. We've included real quotes and costs for each company we feature. Find the one that best fits your needs and budgets.
Insurer Reputation: Choose an insurance provider with a good reputation and a history of financial stability to ensure that they can fulfill their obligations if needed. In our company overviews, we highlight the important reputation grades from the top consumer rating organizations.
Underwriting Process: Underwriting is the process by which an insurance provider assesses the risk of insuring a person. Understand the underwriting process and requirements to ensure you qualify for the coverage you need. This is often overlooked. Sometimes, especially if you have pre-existing medical conditions, it can be difficult to get approved for coverage. There are numerous no-medical-check providers and policy out there. However, they are usually more expensive.
Riders: Riders are optional benefits you can add to your policy for an additional fee. Like add-ons for car insurance that protect you from uninsured drivers, life insurance riders are used for coverages of accidental death and dismemberment coverage or a waiver of premium in case of disability. Consider riders that may be beneficial to your circumstances and needs.
Compare Life Insurance Rates
Ensure you're getting the best rate for your life insurance. Compare quotes from top providers to find the most affordable coverage available.
Frequently Asked Questions
There are some common questions you may want to answer before you choose a life insurance product or company. MoneyGeek explored some of them to make the process of finding the best provider easier.
Expert Advice: Finding the Best Life Insurance
What type of person should look into buying life insurance?

How do I determine whether permanent or term life insurance is the best fit for me?

Beyond cost and policy type, what other factors should you consider when looking for the best life insurance?

How do I know whether an HMO, PPO or other type of plan is best for me?

What type of person is best suited buying a Health Savings Account (HSA) plan?

What type of person should look into buying life insurance?
Dean Elliott
Managing Partner at Global Wealth Advisors
Dr. Nan Zhu
Associate Professor of Risk Management at the Smeal College of Business, Pennsylvania State University
Christopher Manske, CFP
President of Manske Wealth Management
Ryan Salah, CFP
Partner at Capital Financial Partners, LLC
Alex Sutherland, MBA, CFP®
President and Investment Advisor at LifePlan Group
Eric Figueroa, CFP®
Founding Wealth Manager at Hesperian Wealth LLC
Eric D. Brotman, CFP®
CEO of BFG Financial Advisors
Andrew Ramsey, CPA, AIF®
Financial Advisor at Outlook Financial Group
Zachary J. Weiner, CFP®
Financial Advisor at Benjamin F. Edwards & Co.
Jeff McDermott, CFP®, CSLP®
Founder and CEO at Create Wealth Financial Planning
Brandon Gregg
Market President and Financial Advisor at BBK Wealth Management
Wendy Moyers, CFP®, CDFA®
Wealth Advisor and Relationship Manager at Chevy Chase Trust
David T. Morgan, CFP
Managing Partner at The High Net Worth Advisory Group, LLC
Kristoffer Fu
CEO and Wealth Manager at Maven Bridge Capital
Jason Dall'Acqua
CFP® & President of Crest Wealth Advisors
Andrew Hoffarth, CFP®
Wealth Advisor at Financial Alternatives, Inc.
Preeti Shah, CPA, CFP®
Financial Planner
Joelle Spear, CFP®
Financial Adviser and Partner at Canby Financial Advisors
Andrew Rosen CFP®, CEP®
President of Diversified LLC
Blain Pearson
Professor of Practice at Kansas State University
John Espenschied
Agency Owner of Insurance Brokers Group
Kenneth Romanowski, MBA, CTFA(Ret.), CFP Board Emeritus® Member
Adjunct Faculty, Rosemont College and Retired Senior Financial Advisor
Jamie Ebersole, CFA, CFP
Founder and CEO at Ebersole Financial LLC
David Tenerelli, CFP®
Financial Planner at Strategic Financial Planning
Mark D. Arlen, MBA, CFP®
Senior Financial Planner at Lincoln Financial Advisors
Claire Mork
Director of Financial Planning at Edelman Financial Engines
Danny Michael, CFP® RLP® MSBA
Founder and CEO at Satori Wealth Management
Dr. Wheeler Pulliam, PhD, CFP®, MBA, MHR
Managing Partner at Xponify Financial
Walter R. Worley IV, CFP®, AIF®
Financial Planner at Keating Financial Services
Zachary Bouck
Managing Principal & Chief Investment Officer at Denver Wealth Management
Kerri L. Wilkes, CFP®
Wealth Advisor at Commonwealth Financial Network
Robert D. Hudson, CPA, CFP®
Wealth Management Advisor With Northwestern Mutual
Steve Janvier, CFP®, CASL®
Wealth Management Advisor, Founding Partner at ClearView Wealth Advisors
Taylor Dennis CFP®
Senior Wealth Design Specialist and VP at ALTIUS Financial
DeeDee Baze, CFP®
Owner at Alphemita Financial Services
Nathan Sebesta
Financial Adviser and Owner at Access Wealth Strategies, LLC,
Tom Poltersdorf Jr.
Founder at Beyond Your Exit Wealth Management
Steven Harp
Founder & CEO at Colorado Wealth Group
Dr. Andrew Burnstine
Associate Professor of Marketing at Lynn University
Jake Tamarkin
CEO at Everyday Life Insurance
Rizek Housari, CPA
Financial Advisor at Divergent Wealth Advisors
Stacey S. Hyde, CPA, CFA®, CFP®
President at Envision Financial Planning
David Marlett
Managing Director of Brantley Risk and Insurance Center, IIANC Distinguished Professor of Insurance at Appalachian State University
Lauren Estes, CFP, CRPS
Financial Planner at Allegiant Financial Planning, LLC
Tracy Burke, CFP, ChFC
Partner and Investment Consultant at Conrad Siegel
Brenton Harrison
Financial Advisor, CFP, CLU, CSLA at Henderson Financial Group
Alissa Todd
Wealth Advisor, Personal CFO at The Wealth Consulting Group
Benjamin Cummings, PhD, CFP®
Assistant Professor and Faculty Director of the Master of Financial Planning and Analytics (MFPA) at Utah Valley University
Navarrus Hale
Financial Advisor at Thrivent
Kent Cornell
Certified Financial Planner™ at Cornell Financial Group, LLC
Garrett G. Smith
Financial Advisor at Ascend Investment Partners
Danny Kellogg
LPL Financial Advisor at Prosperion Financial Advisors
Brian Carney, CFP®, AIF®, ChFC®, CDFA®, CEPA®
Chief Executive Officer and Co-Founder of RiversEdge Advisors, LLC
Bryan Trugman
Managing Partner at Attitude Financial Advisors
Dana Edwards, CFP®
Owner and Founder of Upbeat Financial/CFP®, EA
Nicole Middendorf
CEO and Wealth Advisor at Prosperwell Financial
Simon Brady, CFP®
Founder and Sole Principal at Anglia Advisors
Anthony Martin
CEO & Founder of Choice Mutual
Paul Savini, Jr., CFP®
Partner at Barrister
Allan Phillips
Founder and Adviser at Tree Street Advisory
Guy Baker, Ph.D.
Founder, Managing Director, MSM, CFP, CLU and ChFC at The Wealth Teams Alliance
Clarisa Hernandez, CFP®, ChFC®, CPFA
Associate Partner at North Star Resource Group
Jessica Howe, CFP(R), CDFA
Financial Advisor, President at Silver Oak Advisory Group
Anika Hedstrom, CFP®
Co-founder and Advisor at Uplevel Wealth
Rick Bloom, CFP®, RICP®
Financial Representative at Strategies for Wealth
David A. Stroud, CFP®, CKA®
 Wealth Planner at Stroud Wealth Management
Drew Parker
Creator of The Complete Retirement Planner
Dennis A. McCurdy
CIC, CFP
Steven J. Bloch
Managing Partner at Bloch Private Wealth
Jason Jupiterwala
Owner/Wealth Advisor at Abiding Wealth
Ali Nejadmalayeri, Ph.D., CFA®
John A. Guthrie Endowed Chair of Banking and Financial Services and Associate Professor of Finance at the University of Wyoming
Blaine Thiederman
Founder and Principal Advisor at Progressive Wealth Management
Ann Garcia
Partner and Financial Advisor at Independent Progressive Advisors
Brittany Taylor
Principal, Senior Financial Advisor at HBKS
Skylar H. Riddle, CFP®
Financial Advisor at Fort Pitt Capital Group
Danielle Barak
Financial Advisor at Northwestern Mutual
Michaela Speer
Wealth Advisor at Physicians Thrive
Matthew M. Stranix, CFP®
Partner, Financial Planner at Precision Wealth Partners
Joseph Dillard
Financial Coach/Financial Educator
Michael H Fliegelman
CLU, ChFC, AEP, RFC, CLTC
Karen S. Patel
Financial Consultant, CLTC, CFBS
Cristina Guglielmetti
Independent Fiduciary Financial Planner
David Martin
CERTIFIED FINANCIAL PLANNER™, Chartered Retirement Planning Counselor℠
Melissa Bane, CPA, CFP®, PFS®, ChFC
Senior Private Client Advisor at Greenwood Capital
Zachary Bachner
Advisor and Investment Research Analyst at Summit Financial Consulting
Mike Berry, CFP®, MBA
Financial Advisor at Net Worth Advisory Group
Kathryn Kelley, CFP®, CLTC®
Financial Advisor at Sale Financial Group
Amy Salo, CFP®, CAP®, CExP™
Managing Partner at Forest Hills Financial Group (FHFG)
Corey Janoff, CFP®
Financial Advisor at Finity Group
Bill Weston
Senior Manager, Investments and Wealth Management at WPWealth
Bryan Miranda
Director of Insurance and Investment Advisor Representative at Gerber Kawasaki
Rachael Burns
Founder and Certified Financial Planner® Practitioner at True Worth Financial Planning
Brianne Soscia
Founder at Financial Yogi
Dr. Brandis Phillips
Associate Professor, CPA
Karen Foust, Ph.D.
Senior Professor of Practice
Chad Nehring
Certified Financial Planner
Clint Haynes
President, Certified Financial Planner® at NextGen Wealth
Richard Conde, Ph.D
Assistant Professor at the University of Houston-Downtown
Drew Blackston
Co-Founder, Certified Retirement Counselor® & Financial Advisor at Pearl Wealth Group
Levi Sanchez, CFP®, CPWA®, BFA™
Founder and Financial Planner at Millennial Wealth, LLC
Daren Blonski
Certified Financial Planner and Founder of Sonoma Wealth Advisors
Dr. Maura Mills, Ph.D.
Associate Professor of Business at The University of Alabama's Culverhouse College of Business
Amy Guerich
Partner at Stepp & Rothwel, Inc.
Jeffrey Clark
Wealth Advisor and Partner at Pine Grove Financial Group
Avani Ramnani
Managing Director
Life Insurance
Life Insurance
About Mandy Sleight, Licensed Insurance Agent
---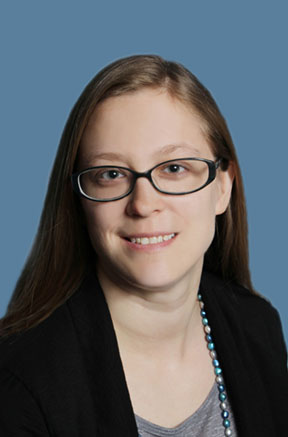 ---