The driver's age is a crucial factor in determining the price of auto insurance for a VW ID.4. The cost of insuring a 2021 model is $7,315 on average per year for 16-year-olds but just $1,626 for 40-year-olds. Likewise, a 16-year-old spends $7,299 a year to insure a 2022 model and a 40-year-old spends around $1,631. MoneyGeek compared the best insurance companies for a Volkswagen ID.4 based on a number of criteria, including cost, quality of customer service and claims management.
Car Insurance
Costs
VW ID.4
2023
Average Cost and Cheapest Companies for Insuring a VW ID.4
The average cost of insurance for a Volkswagen ID.4 is $1,682, but this can vary depending on the insurer. To find the cheapest auto insurance, compare quotes from various companies.
On average, the cheapest auto insurance for a VW ID.4 is offered by GEICO for $1,233 annually, while Farmers charges $2,438, the most expensive rate. That works out to a difference of about $1,205 a year. State Farm's minimum coverage insurance policy is the most affordable, costing $492 per year, whereas Farmers is again the most expensive at around $774.
Is a VW ID.4 Expensive to Insure?
The premiums that insurance companies charge for your ID.4 depend on a variety of factors. Due to its moderate MSRP (manufacturer's suggested retail price) of $46,205, the Volkswagen ID.4's insurance premiums also fall into the moderate bucket. It is an electric vehicle, which means it may have higher repair costs than gas-powered cars.
Best Companies for Insuring a VW ID.4
MoneyGeek's rating system takes into account customer satisfaction, claims ratings, affordability and the providers' financial stability. The following companies offer the best car insurance for a VW ID.4:
Travelers: MoneyGeek score 90 out of 100 ($1,320 per year)
GEICO: MoneyGeek score 90 out of 100 ($1,233 per year)
Travelers earned the highest scores for claims management and coverage options. These attributes made it our top pick for VW ID.4 insurance.
MoneyGeek Top Pick: Travelers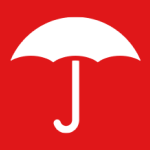 pros
Ranks #1 for claims management out of 7 insurers
Ranks #3 for affordability
Offers gap insurance and new car replacement
cons
Ranks #4 for customer satisfaction
Does not offer deductible modification
COMPANY HIGHLIGHTS
Travelers earned high marks for claims management and affordability, and it offers a wide range of coverage options. Travelers' new car replacement pays for a brand-new VW ID.4 if you total yours within the first five years.
If your ID.4 is financed or leased, gap insurance can cover the difference between its actual cash value and the outstanding balance of your auto loan or lease if it's totaled. With Travelers' accident forgiveness, your premium won't increase if you have an accident within a specified period.
Travelers also offers some more common coverage options. For instance, its rental car reimbursement coverage pays for a rental car if your vehicle is damaged in a covered incident and is undrivable for at least 24 hours.
Read MoneyGeek's Travelers Auto Insurance Review
MoneyGeek Runner-Up: GEICO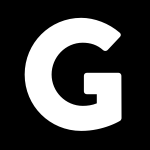 pros
Ranks #3 for customer satisfaction
Offers mechanical breakdown insurance and accident forgiveness
cons
No gap insurance, deductible modification or new car replacement
COMPANY HIGHLIGHTS
GEICO provides the second-best Volkswagen ID.4 auto insurance, with high marks for customer satisfaction and the best affordability rating. Drivers of newly purchased or leased ID.4s can benefit from GEICO's mechanical breakdown insurance (MBI) if they are less than 15 months old with less than 15,000 miles on the odometer. An extended warranty from a dealership is more expensive and limited in scope than GEICO's mechanical breakdown insurance. You receive coverage for all parts and systems, not just the specified list covered by dealer warranties.
Except for drivers in California, Connecticut, and Massachusetts, you can either earn or purchase GEICO's accident forgiveness coverage. After your first at-fault accident in your ID.4, your GEICO auto insurance rate won't go up, thanks to accident forgiveness. Drivers over the age of 21 who maintain five years of accident-free driving earn this coverage, while others can buy it.
Read MoneyGeek's GEICO Auto Insurance Review
Cost of Insuring a VW ID.4 by Model Year
Older car models cost less to replace due to depreciation, so they're also typically cheaper to insure. The average cost of auto insurance for a 2021 Volkswagen ID.4 is $1,626, whereas a 2022 model costs around $1,631 per year. This variation amounts to only $5 each year on average, yet it might vary substantially depending on the company.
Insurance premiums may differ depending on the car's model year. For a 2022 VW ID.4, the cheapest yearly rate is $1,249 from GEICO. The company also has the cheapest average car insurance premium of $1,218 for a 2021 model. Scroll down to the relevant model year of your car to see prices from multiple providers.
Cost of Insuring a VW ID.4 for 16- to 25-Year-Olds
Teenagers and young adults pay significantly more for auto insurance than drivers in their 30s and 40s due to their relative lack of experience. The annual insurance premium for a 16-year-old driving a VW ID.4 is around $7,307. In comparison, the average cost for a 40-year-old driver is only $1,629. Teen car insurance rates fall considerably as they get older, often leveling off in their early 20s.
Insurance costs can be reduced if a teenage driver is added to a family policy. When teenagers buy their own separate insurance plans, the resulting premiums are almost always significantly higher.
Insurance for a 16-year-old driving a 2021 ID.4 comes to around $4,020 per year with State Farm, the cheapest insurer. Meanwhile, the costliest company, Farmers, charges an annual average of $12,000. The table below shows the teen car insurance rate for a VW ID.4 for drivers aged 16 and up.
How Does Location Affect the Cost of VW ID.4 Insurance?
In addition to the driver's age and the car's model year, premiums can also vary widely based on the state you live in. While car insurance is the most expensive in Florida, it is the cheapest in Idaho. Get quotes from several of the cheapest insurers in your state to find the best deal.
Frequently Asked Questions About VW ID.4 Insurance
Your insurance premium is based on several factors, including your age and the type of car you drive. The following are frequently asked questions regarding VW ID.4 insurance.
About Mark Fitzpatrick
---
---