Compare the Cost of Subaru BRZ Insurance by Model Year and Company
---
Compare Rates and Save on Car Insurance
By Mark Fitzpatrick, Content Director
Edited by
Jonathan Ramos
Subaru BRZ insurance costs can be influenced by factors like the driver's age and the vehicle's model year. For instance, a 16-year-old driver insuring a 2013 Subaru BRZ model may incur an annual premium of $6,574, while a 40-year-old driver may only pay $1,442 for the same model. Insuring a 2022 model would cost a 16-year-old driver around $8,212 per year, while a 40-year-old driver may pay $1,818 annually for the same model year.
MoneyGeek also assessed the best insurance providers for Subaru BRZ that strike a balance between pricing, service quality and claims handling.
Car Insurance
Costs
Subaru BRZ
2023
Average Cost and Cheapest Companies for Insuring a Subaru BRZ
While the average insurance cost for a Subaru BRZ is approximately $1,701 yearly, we advise comparing rates to locate the most affordable auto insurance policy that meets your needs. Insurance rates can vary significantly between providers. For example, GEICO provides the cheapest full coverage insurance at $1,204 yearly, while Farmers has the most expensive at $2,095 per year.
Similarly, GEICO offers the least expensive minimum coverage at $431 per year, while Farmers charges the most at $759 annually.
Is a Subaru BRZ Expensive to Insure?
When determining insurance costs, auto insurance companies consider various factors, such as the driver's age, driving record, location and the Subaru BRZ's model year. With an MSRP of $33,290, Subaru BRZ insurance costs are moderately expensive compared to other vehicles. Certain models may have lower insurance costs due to their lower value. Safety ratings and anti-theft features may also make your auto insurance rates cheaper.
Best Companies for Insuring a Subaru BRZ
When shopping for the best policy for your Subaru BRZ, it is crucial to consider the cost of the policy. Additionally, evaluating the quality of service and claims handling efficiency the insurer provides is essential. Here are the best auto insurance companies for the Subaru BRZ that excel in these areas:
GEICO: MoneyGeek score 90 out of 100 ($1,204 per year)
State Farm: MoneyGeek score 88 out of 100 ($1,363 per year)
Of the seven providers we analyzed, GEICO ranked the highest for affordability and earned the third-best customer satisfaction score.
MoneyGeek Top Pick: GEICO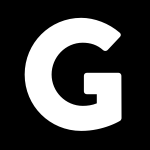 pros
Ranked first for affordability, with policies costing $1,204 per year
Placed third for customer satisfaction
Offers accident forgiveness and mechanical breakdown insurance (MBI)
cons
Doesn't offer gap insurance coverage
Poor claims management rating
COMPANY HIGHLIGHTS
MoneyGeek found that GEICO is the best Subaru BRZ insurance provider because it offers the most affordable insurance premiums and excellent customer support. While GEICO's claims management efficiency may not be on par with other providers, it provides a range of coverage options that may appeal to many drivers.
For instance, GEICO offers mechanical breakdown insurance (MBI) as an add-on, which offers more extensive coverage at a lower cost than most dealer-extended warranties. This makes it an ideal option for Subaru BRZ drivers who own or lease vehicles that are less than 15 months old.
GEICO also provides accident forgiveness, a valuable coverage option for Subaru BRZ drivers aiming to keep their insurance rates low. You can either buy this coverage or earn it by maintaining an accident-free record for five years or more. With accident forgiveness, your insurance rate will remain unaffected following your first at-fault accident, offering a sense of reassurance while driving.
Read MoneyGeek's GEICO Auto Insurance Review
MoneyGeek Runner-Up: State Farm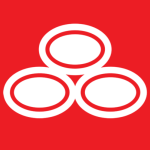 pros
Offers the second-cheapest annual rate at $1,363
Second-highest customer satisfaction rating
Offers roadside assistance and rental car coverage
cons
Lacks original equipment manufacturer (OEM) protection
Below-average claims handling score
COMPANY HIGHLIGHTS
If you're looking to save on Subaru BRZ insurance costs, a policy with State Farm is worth considering. The company is ranked second for both affordability and customer satisfaction, making it an excellent option if you prioritize high-quality service at a low price.
While State Farm does not offer many unique add-ons, it does provide roadside assistance. If your car breaks down, State Farm will cover the cost of towing it to the nearest repair facility and delivering gas, oil, a new battery or a new tire.
The company also offers rental car coverage, which offers financial protection if you damage a rental car or cause an accident. It helps you save on repairs and medical expenses you would otherwise pay out of your own pocket. You can get coverage for travel expenses up to $500 and rental car costs up to a specified limit. If you cause an accident with your rental car, State Farm will cover up to $500 of your deductible.
Read MoneyGeek's State Farm Auto Insurance Review
Cost of Insuring a Subaru BRZ by Model Year
The model year of your Subaru BRZ is an essential factor that affects the average cost of auto insurance. The annual cost of insuring a 2013 Subaru BRZ is around $1,442. On the other hand, coverage for a 2022 model is priced at $1,818 per year, resulting in a difference of $376 between the two. Newer model years are generally more expensive to insure as they are more valuable and costly to repair.
The average car insurance costs for a Subaru BRZ can also vary depending on the insurance company and the specific model year you own. For example, GEICO is the most affordable insurer for both the 2013 and 2022 models, with rates of $1,058 per year and $1,355 per year, respectively.
Cost of Insuring a Subaru BRZ for 16- to 25-Year-Olds
Typically, auto insurance rates are higher for teenagers and young adults compared to drivers in their 30s and older. For example, Subaru BRZ insurance for 16-year-old drivers could cost about $7,411 annually, while a 40-year-old driver's insurance expenses are generally around $1,633 per year. However, as drivers mature, teen car insurance costs usually decrease. Insurance premiums tend to stabilize as they reach their 20s.
Car insurance for teenagers tends to be much more expensive than for adults. One way to reduce the higher costs is to add your teen to your family's existing policy instead of purchasing an individual plan. State Farm offers the most affordable Subaru BRZ insurance policy for 16-year-olds with a 2022 model, with an average annual cost of $5,118 for an individual plan. Conversely, Farmers is the most expensive, with an average yearly cost of $11,347 for a similar policy.
Families and teens should compare prices to find the most affordable auto insurance premiums for teens.
How Does Location Affect the Cost of Subaru BRZ Insurance?
Your location plays a major role in determining Subaru BRZ insurance costs, along with your age, car model and year. Idaho has the lowest average insurance premium of $299 per year, while Florida has the highest average annual rate of $1,058. We recommend looking at quotes from multiple providers in your state to find the best and most affordable Subaru BRZ insurance for your specific needs.
Frequently Asked Questions About Subaru BRZ Insurance
To help you find the best Subaru BRZ insurance provider, we have answered some frequently asked questions regarding costs and customer service quality.
About Mark Fitzpatrick
---
---