Age, driving record, location and credit score are the main factors affecting car insurance premiums. Gender, although also a factor, has a more considerable effect on young drivers under 25. A 16-year-old male pays almost $500 more per year because of higher accident frequency than a 16-year-old female. However, the difference decreases to only $33 per year when they're 25.
Table of Contents
While age is an important factor that affects car insurance costs, it is just one of many used to determine rates. Other factors include location, driving history and vehicle type.
Gender affects car insurance rates much more in young drivers than those over 25, where the average difference in car insurance costs is only $33 per year.
Car insurance companies base their prices on risk and the likelihood that a claim will be filed. Young drivers, in general, carry the highest risk — but particularly young male drivers.
Average Car Insurance Rates by Age
Young drivers experience a decrease in car insurance rates annually, eventually leveling off as they age. Our chart shows full coverage car insurance costs for drivers between 16 and 18 and how these differ if they purchased a separate policy compared to being included in a family plan.
Car insurance rates change based on age. For example, premiums increase after 70 because older drivers are typically more accident-prone, making them riskier to insure.
You have two options when looking for coverage for a teen driver. You can purchase a separate policy or add them as a driver to a family policy. If the teen is under 18, they must have a parent or guardian co-sign an individual policy because, as a minor, they cannot legally purchase one themselves. Although both ensure that your teen driver has coverage, the latter is a more cost-effective move — it could save you thousands of dollars a year. Adding a teen driver to your insurance plan allows you to purchase coverage for a more affordable rate.
How Much Is Car Insurance by Age and Gender?
Auto insurance providers factor in driving experience when they calculate premiums. They consider young drivers riskier to insure since they have less experience, leading to higher rates. Sixty-year-old drivers with a clean driving record typically have the cheapest car insurance rates.
Sixteen-year-olds with an individual policy spend an average of $5,486 annually. The average cost of car insurance becomes $2,761 when the driver turns 19 and decreases by a hundred dollars or more each year until age 25. Rates for younger drivers are significantly higher, but you can find cheap car insurance for teens by including them in a family policy.
HOW DOES GENDER AFFECT RATES
Gender also plays a role when determining car insurance rates, though not as significantly as age. Car insurance for younger females is cheaper — a 16-year-old female pays $495 less per year than a 16-year-old male. However, when they turn 25, the difference between their annual rates is only $33.
Compare Auto Insurance Rates
Ensure you're getting the best rate for your auto insurance. Compare quotes from the top insurance companies.
Average Car Insurance Rates by Age and State
A driver's age and gender affect car insurance rates — a policy for a 16-year-old is, on average, four times more expensive than a 30-year-old since they have less driving experience and higher accident rates, and males usually pay higher premiums than females. However, other factors still come into play, such as location.
A provider may charge a higher premium in areas with higher theft rates and incidents of accidents and vandalism. Car insurance rates vary across states, and knowing the average rate where you live can help you find a better deal when shopping for car insurance.
FACTORS THAT IMPACT THE COST OF INSURANCE
Your age, gender and location can affect how much you pay for insurance. But there are other factors that may determine the average cost of insurance. Familiarizing yourself with these can help you reduce your premiums.
Deductible
Vehicle type
Annual mileage
Driving record
Credit score
Insurance history
Claims history
Number of drivers in your household
Why Age Affects Car Insurance Rates
Regardless of age, first-time drivers typically pay more for car insurance due to their inexperience. However, most of them are also teenagers who just got their licenses. A study by the AAA Foundation for Traffic Safety showed that from 2014 to 2015, drivers aged 16 and 17 had the highest number of crashes per 100 million miles driven at 1,432. Given those numbers, insurers charge teen drivers higher premiums.
The number of crashes went down to 730 for ages 18–19 and 572 for drivers between 20 and 24. And as drivers enter their 30s and 40s, numbers decreased even more — to 328 and 314, respectively.
LEARN MORE ABOUT CAR INSURANCE BY AGE
Why Gender Affects Car Insurance Rates
Young drivers are riskier to insure than older, more experienced drivers, and the same is true for young males compared to young females. According to the CDC, males aged 16–19 are almost twice as likely to be killed in a car accident as females of the same age. As drivers gain more experience, the gap between car insurance costs narrows until only a few dollars separate the genders. At this point, other factors overshadow the importance of age and gender in car insurance pricing, including driving history and location.
Frequently Asked Questions
Numbers show that several factors affect auto insurance rates. MoneyGeek included some commonly asked questions regarding how age and gender can affect the cost of car insurance.
Read More About Car Insurance
Auto Insurance
Auto Insurance
About Mandy Sleight, Licensed Insurance Agent
---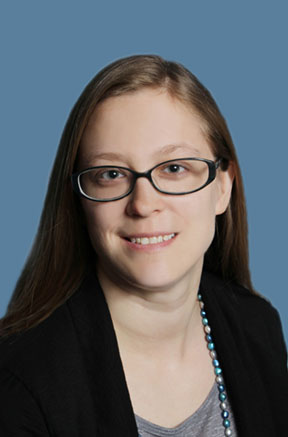 ---