Age is the biggest determining factor in the cost of car insurance for a Ford Mustang. For a 2009 model, on average, 16-year-olds spend $5,518 per year, whereas 40-year-olds pay only $1,205. Similarly, a 16-year-old will spend $8,735 per year for a 2022 model, whereas a 40-year-old will pay $1,908.
Because affordability isn't the only factor that matters, MoneyGeek evaluated the best insurance providers for a Ford Mustang based on cost, service quality and claims experience.
We also broke down costs for a Ford Mustang's unique trims, including the Ford Mustang EcoBoost and the Ford Mustang Mach-E.
Car Insurance
Costs
Ford Mustang
2023
Average Cost and Cheapest Companies for Insuring a Ford Mustang
Insuring a Ford Mustang costs an average of $2,435 annually, but different providers may offer varying rates. For example, State Farm offers the most affordable premium for full coverage car insurance at $1,308. Purchasing a similar policy from Progressive can set you back $1,880.
For minimum coverage policies, State Farm has the cheapest average rate at $490 per year, while Progressive has the most expensive policy at $672. To find the cheapest car insurance, compare providers' rates.
Is a Ford Mustang Expensive to Insure?
Although a Ford Mustang is a sports or muscle car known for its speed and acceleration, rates to insure it are moderate and it is neither expensive nor cheap to insure compared to other models. With an MSRP of $37,645 for 2022 model years, it is not nearly as expensive as some luxury or expensive models. However, the vehicle does have a high theft rate and horsepower, which tend to make vehicles riskier to insure and prevent it from having cheap rates.
Best Companies for Insuring a Ford Mustang
Cost, claims management and customer experience are all crucial for finding the best car insurance for a Ford Mustang. Our analysis showed that the best auto insurance providers for this make and model are:
State Farm: MoneyGeek score of 76 out of 100 ($1,308 per year)
GEICO: MoneyGeek score of 69 out of 100 ($1,428 per year)
Of the insurers in our study, State Farm has the cheapest rates and the second-highest customer service rating. This means you'll receive quality service at a lower cost.
MoneyGeek Top Pick: State Farm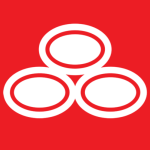 pros
Cheapest average rate of the providers in our study
Second-highest customer satisfaction rating
cons
Doesn't offer gap insurance or original equipment manufacturer (OEM) coverage
Low score for claims management
COMPANY HIGHLIGHTS
Purchasing auto insurance from State Farm allows you to get quality service at an affordable rate for your Mustang. Although its add-on coverages are limited, they will benefit most drivers.
With State Farm's Car Rental and Travel Expenses coverage, you'll be reimbursed for the cost of your rental car if your vehicle is undergoing repairs after a covered loss. State Farm makes the process more convenient by directly paying an in-network rental agency, but if you opt for an out-of-network rental company, you'll be reimbursed up to $16 per day or $400 per event.
If you get into an accident in your rental car, State Farm will also pay up to $500 of your deductible, lowering your out-of-pocket costs. If the accident occurs more than 50 miles away from your home, you'll also be reimbursed up to $500 to cover the cost of meals, accommodations and transportation.
Read MoneyGeek's State Farm Auto Insurance Review
MoneyGeek Runner-Up: GEICO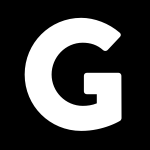 pros
Second-highest affordability ratings of the insurers in our comparison group
Provides quality customer service
Offers roadside assistance, mechanical breakdown insurance (MBI) and accident forgiveness
cons
Has a relatively low claims management score
Doesn't offer OEM coverage, which most insurers do
COMPANY HIGHLIGHTS
GEICO is our runner-up pick, providing quality customer service for an affordable rate. Policyholders can benefit from the insurer's MBI, accident forgiveness and roadside assistance coverage.
To get even more protection for your Ford Mustang, consider purchasing MBI, which covers all parts and systems on your vehicle, rather than the standard list of services covered under most dealer-extended warranties. Drivers with cars that are less than 15 months and have fewer than 15,000 miles are eligible for this add-on coverage.
Accident forgiveness is another helpful add-on coverage available with GEICO. This coverage — which can be purchased or earned through safe driving — ensures that your premium won't increase after your first at-fault accident. It's important to note that this add-on coverage is unavailable in select states, including California, Connecticut and Massachusetts. With the insurer's roadside assistance coverage, you'll be covered for the cost of flat tire changes, towing and lockout services. This coverage can give you peace of mind if you're a frequent traveler.
Read MoneyGeek's GEICO Auto Insurance Review
Cost of Insuring a Ford Mustang by Model Year
One of the main factors that impact the average cost of your car insurance is your vehicle's age. Newer models are typically more expensive to insure than older ones because a car's value depreciates over time. It's no different for the Ford Mustang — a full coverage policy for a 2009 model costs $1,205 per year, but you'll pay over $703 more to insure a 2022 car model.
Besides your car's model year, rates also vary among providers. However, State Farm remains the most affordable option for the Ford Mustang, whether released in 2009 or 2022. For these model years, you'll spend an average of $940 and $1,592 per year, respectively.
Cost of Insuring a Ford Mustang for 16- to 25-Year-Olds
Providers consider several factors when calculating the cost of insurance for a Ford Mustang. They don't just look at your car's age; they factor in yours too. Car insurance for teens and young adults is typically more expensive than policies for drivers in their 30s and 40s. The average rate for a 16-year-old for full coverage is $7,053, but it's only $1,587 for a 40-year-old driver. Rates for young drivers lower significantly each year and then stabilize during their 20s.
Comparing providers can help you find the most affordable premiums. For example, State Farm offers a full coverage policy for 16-year-old drivers at $5,207 annually, whereas Progressive costs $13,824. Note that these are rates for individual plans — teens can save a significant amount of money by joining a family policy.
How Does Location Affect the Cost of Ford Mustang Insurance?
Although your age and vehicle details (like your car's make and model year) greatly impact your insurance rate, where you live is equally important. The cheapest car insurance providers vary by state, with Florida having the highest rate and Idaho having the lowest. Knowing the most affordable insurers in your area is essential so you can gather quotes from them.
Frequently Asked Questions About Ford Mustang Insurance
Drivers researching car insurance costs for a Ford Mustang often have questions about affordability and service quality. Here are some commonly asked questions.
About Mark Fitzpatrick
---
---