Age is a significant factor in determining how much car insurance for a Dodge Charger costs. For instance, an annual full coverage policy on a 2009 model costs $6,461 for a 16-year-old driver, compared to $1,391 for a 40-year-old. For a 16-year-old, a 2022 model will cost $8,509 a year, while the same policy costs $1,873 for a 40-year-old.
MoneyGeek ranked the top insurers based on how well they balance service and claims experience with affordable rates.
Car Insurance
Costs
Dodge Charger
2023
Average Cost and Cheapest Companies for Insuring a Dodge Charger
Remember that while the national average for insuring a Dodge Charger is $1,677, your rate will depend on your chosen insurance company. GEICO offers full coverage auto insurance for a Dodge Charger at the lowest average annual cost of $1,211, while Farmers charges the most expensive premium at $2,018 for the same policy.
The average yearly cost of minimum coverage plans for a Dodge Charger also varies between insurers, with a policy costing $531 from State Farm and $885 from Farmers. We suggest comparing prices from various car insurance providers to obtain the best coverage for your Dodge Charger.
Is a Dodge Charger Expensive to Insure?
Different data points are considered by auto insurance companies when determining premiums for specific models, including the value of the car, its horsepower and the likelihood of theft. The National Highway Traffic Safety Administration's (NHTSA) latest information indicates that thieves steal Dodge Chargers more frequently than other models, making it a riskier car to insure. This data increases premiums, making the Dodge Charger moderately expensive to insure compared to other models.
Best Companies for Insuring a Dodge Charger
When buying insurance for your Dodge Charger, price isn't the only factor to consider. The best car insurance companies should offer top-notch customer support and efficient claim processing. Here are the top two insurance providers for Dodge Charger owners:
GEICO: MoneyGeek score 90 out of 100 ($1,211 per year)
State Farm: MoneyGeek score 88 out of 100 ($1,353 per year)
While State Farm offers excellent customer service, GEICO provides better claims management and is the most affordable provider for a Dodge Charger.
MoneyGeek Top Pick: GEICO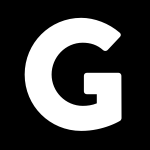 pros
Provides the most affordable policy for a Dodge Charger
Excellent customer satisfaction rating
Offers Mechanical Breakdown Insurance and Accident Forgiveness
cons
Ranks below average in claims management
No Deductible Modification or Gap Insurance
COMPANY HIGHLIGHTS
GEICO is our top pick for insuring the Dodge Charger. It offers excellent customer service and is the least expensive provider among all the quotes MoneyGeek analyzed. It also provides coverages that few insurers offer, like Mechanical Breakdown Insurance (MBI), a superior version of a typical dealer extended warranty. MBI covers all your car's systems and components with comprehensive protection of your Dodge Charger.
The company offers other essential coverages. Roadside Assistance covers all towing, jump starts, flat tire repair and lockout services. Rental Car Reimbursement coverage pays for a rental car up to a specific limit after a covered accident immobilizes your vehicle for over 24 hours. Accident Forgiveness keeps your rates from increasing after your first accident for which you are at fault. However, GEICO does not offer this coverage in California, Connecticut or Massachusetts.
Read MoneyGeek's GEICO Auto Insurance Review
MoneyGeek Runner-Up: State Farm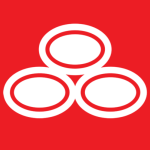 pros
Second-most affordable auto insurer for a Dodge Charger
Highly rated customer service
cons
Relatively low coverage score and claims management rating
No Accident Forgiveness or Gap Insurance
COMPANY HIGHLIGHTS
Dodge Charger owners can consider State Farm for their auto insurance option. It's relatively cheap and offers outstanding customer service. State Farm's shortcoming is that it offers a narrow selection of coverage options and lacks some crucial add-ons. However, the coverage options it does provide will apply to most drivers.
Rental Car and Travel Reimbursement will cover the costs of an accident involving your rental car up to the agreed-upon limits. It also pays up to $500 for your travel costs, including airfare, accommodations, food and other expenses, and a $500 credit toward your deductible. Another valuable coverage is Roadside Assistance, which pays for up to an hour's worth of mechanical work and locksmith service in case of a breakdown or lockout. You will also get a towing service to the nearest place for repairs.
Read MoneyGeek's State Farm Auto Insurance Review
Cost of Insuring a Dodge Charger by Model Year
An annual full coverage policy on a 2022 Dodge Charger costs $1,873, compared to $1,391 for a 2009 model with the same policy. This comparison is one example of how a car's model year will significantly impact the average cost of car insurance. Because a car's value depreciates over time, newer models tend to be more expensive to insure.
Your chosen insurance provider and the car's model year will affect your average auto insurance premiums. State Farm is the cheapest car insurance company for a 2009 Dodge Charger, costing $1,099 annually for a full coverage policy. Meanwhile, GEICO is the most affordable option for newer model years, with the 2022 Dodge Charger costing $1,335 per year to insure.
Cost of Insuring a Dodge Charger for 16- to 25-Year-Olds
Auto insurance for teens and drivers in their 20s is far more expensive than those in their 30s and 40s. For a full coverage policy for a Dodge Charger, 16-year-old drivers spend an average of $7,417 a year, while 40-year-old policyholders only pay $1,614 for the same plan. Rates for teen car insurance drop significantly each year as teenagers age, but they tend to level off once they reach their 20s and gain more driving experience.
The most affordable way to obtain auto insurance for teens is to include them in a family plan, as individual plans are far more expensive. State Farm offers teens driving a 2009 Dodge Charger the cheapest full coverage policy at $3,508 per year on average, while Farmers will charge as high as $9,219 for the same model.
These astronomical premiums apply to 16-year-old drivers who choose to purchase individual coverage. To get the best auto insurance for teens, we advise them to join their family's insurance policy and shop around with them.
How Does Location Affect the Cost of Dodge Charger Insurance?
Your location might be even more important than model type, model year or driver age when calculating how expensive car insurance will be. Idaho offers the cheapest car insurance premiums in the country, while Florida offers the most expensive. When looking for auto insurance for your Dodge Charger, it helps to compare quotes from the most affordable insurers in your state.
Frequently Asked Questions About Dodge Charger Insurance
People looking for car insurance for a Dodge Charger are typically concerned about cost and value. Here are some of the most common questions, along with our responses.
About Mark Fitzpatrick
---
---