GEICO is Oklahoma City's cheapest car insurance provider for full coverage and state minimum policies, as well as drivers with a speeding ticket. However, your premiums can change quite a bit depending on your coverage preferences, personal profile and driving history. For military members and their families, USAA offers affordable options.
MoneyGeek's best-rated auto insurance provider in Oklahoma City is GEICO, as the insurer balances low cost with good quality customer service.
best
auto insurance
Oklahoma City
2023
The Cheapest and Best Car Insurance in Oklahoma City
The Cheapest Car Insurance Companies in Oklahoma City
A full coverage auto insurance policy is one that includes liability, comprehensive and collision coverages. Due to its broad coverage, it financially protects drivers from most circumstances in case of an accident.
These companies offer the cheapest full coverage policies for an average driver in Oklahoma City:
GEICO: $773 per year
Farmers: $990 per year
At $826 annually, USAA is an affordable option for both veterans and current military personnel and their families.
MoneyGeek's analysis reveals that GEICO, Oklahoma City's cheapest provider, is approximately 181.6% less expensive than Metlife, the city's most expensive provider.
Cheapest Car Insurance in Oklahoma City
Full Coverage 100/300/100
Based on MoneyGeek's methodology, the auto insurance rates in this guide are for a 40-year-old male driver in Oklahoma City with a full coverage policy.
A full coverage car insurance policy includes comprehensive and collision coverages, along with the state's required coverages. It offers extensive financial protection in case of an accident, but it is more expensive than a minimum coverage policy.
Comprehensive Coverage: Pays for repairs not caused by a collision. The damage may be due to weather events and falling objects or can be loss due to theft.
Collision Coverage: Covers vehicle repair expenses if you're in an accident.
If you have an older car, remember that the premiums for a full coverage insurance policy can be more expensive than your car's actual worth. In that case, choosing liability-only or state minimum insurance will get you the most affordable rates possible.
Compare Car Insurance Rates in Oklahoma City
Ensure you're getting the best rate for your car insurance. Compare quotes from the top insurance companies.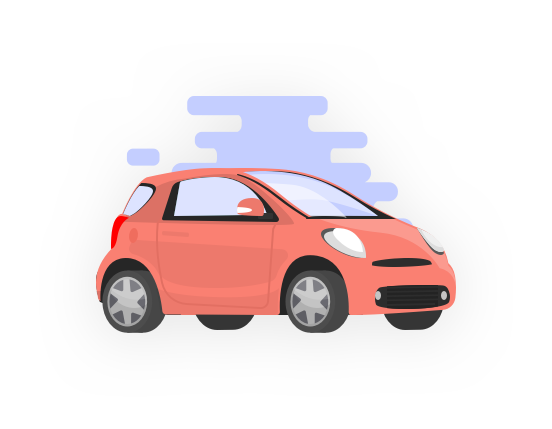 Cheapest Car Insurance in Oklahoma City for Minimum Coverage
If you're looking for the cheapest car insurance offers in Oklahoma City, a state minimum policy is your best option. While these policies don't have comprehensive and collision coverages, they are significantly more affordable than full coverage policies. However, the limited coverage offered by a state minimum policy exposes you to financial risks in case of an accident.
These companies offer Oklahoma City's cheapest state minimum policies:
GEICO: $401 per year
State Farm: $483 per year
USAA also provides an affordable state minimum policy in Oklahoma City for eligible military personnel at an average of $370 annually.
MoneyGeek's research found that Oklahoma City's cheapest state minimum provider, USAA, is $463 cheaper than the city's most expensive state minimum provider, Metlife.
Cheapest Minimum Liability Car Insurance in Oklahoma City
Drivers in Oklahoma are required to have a minimum coverage policy that includes coverages for bodily injury liability, property damage liability, uninsured motorist bodily injury and uninsured motorist property damage.
A minimum coverage policy is the cheapest available car insurance in Oklahoma City — choosing minimum coverage will certainly save you money on your monthly premiums. However, in case of an accident, you can easily wind up paying more than you saved.
That's because, in Oklahoma, liability insurance only covers $25,000 for bodily injuries per person. If you're in an accident and the other party's medical expenses reach $30,000, you may be responsible for the $5,000 balance yourself.
Oklahoma Minimum Liability Requirements
Item

Description

Bodily Injury and Property Damage

$25,000 per person, $50,000 per accident and $25,000 for property damage. A more protective level is 100/300/100.
Cheapest Car Insurance in Oklahoma City if You Have Driving Violations
Your car insurance rates can go up in the event you get a speeding ticket or are charged with a DUI, an at-fault accident or other driving violations. Over time, you can improve your driving history and may help lower your premiums.
In the meantime, shopping around and comparing car insurance quotes is your best option to find optimal deals. MoneyGeek ranked Oklahoma City's most affordable car insurance companies for drivers with bad records:
Cheapest after a ticket: GEICO, $969 per year
Cheapest after an at-fault accident: State Farm, $1,192 per year
Cheapest after a DUI: State Farm, $1,118 per year
Cheapest Car Insurance in Oklahoma City With a Violation
Average Cost of Car Insurance in Oklahoma City
Car insurance in Oklahoma City (averages around $1,285) is slightly more affordable than the statewide ($1,299 on average) and national ($1,424 on average) annual premiums. There's not much difference between the city and state average car insurance rate, with just a 1.1% price variation between them. However, the gap is larger when compared to the national average annual premium, with the national rate being approximately 9.8% higher than Oklahoma City's prices.
Personalized Quotes to Get You the Cheapest Car Insurance in Oklahoma City
There are several key factors that can affect car insurance quotes in Oklahoma City, which means that even if two drivers live in the same neighborhood, they may not receive the same rates. Your age, driving history, credit score, gender and ZIP code (among other factors) also influence the final rate you receive.
Therefore, it is important that you always get a personalized quote from insurance providers to see what the best offer is for you. You should also check to see if they have discounts, rebates or promos so you can get a better rate for your Oklahoma City car insurance package.
Compare Car Insurance Rates in Oklahoma City
Ensure you're getting the best rate for your car insurance. Compare quotes from the top insurance companies.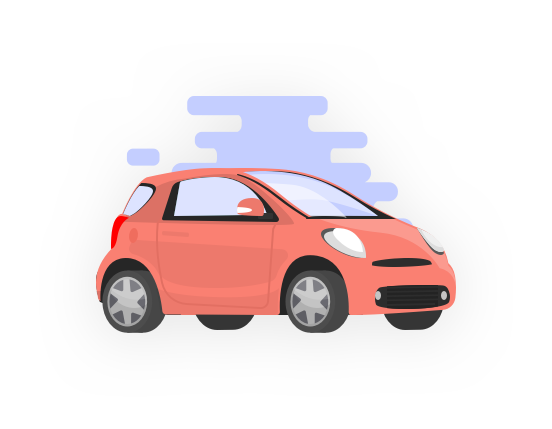 The Best Car Insurance Companies in Oklahoma City
MoneyGeek analyzed the average rates, claims ratings and user satisfaction of different companies to find the best auto insurance companies in Oklahoma City.
Using these factors, the top car insurance providers in the city based on MoneyGeek's study are:
GEICO: MoneyGeek score of 91 out of 100
State Farm: MoneyGeek score of 88 out of 100
Our rankings exclude USAA, whose policies are only available to military members and their families. Based on our research, however, USAA scored a perfect score of 100, which makes it the best insurer for those with a military background in Oklahoma.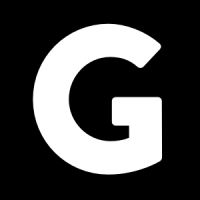 Geek Quick Take
Ranking first in both affordability and financial stability, GEICO's full coverage policies in Oklahoma City cost an average of $773 per year. The insurer offers one add-on coverage rarely offered by other insurance companies and one infrequently available by other providers: mechanical breakdown insurance (MBI) and accident forgiveness.
More About GEICO
MBI gives you better coverage at a better price than the typical dealer extended warranty. It includes all parts and systems for new or leased cars that are less than 15 months old and with less than 15,000 miles.
GEICO's accident forgiveness coverage prevents your insurance premiums from increasing after your first at-fault accident. You can purchase this optional coverage or earn it (if you're over 21 and have been accident-free for at least five years).
Read MoneyGeek's GEICO auto Insurance Review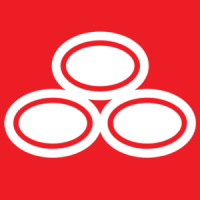 Geek Quick Take
State Farm ranks second in affordability and above average across other categories, including affordability. On average, a full coverage policy costs $1,045 per year, and the company also offers uncommon add-on coverage like rideshare insurance.
More About State Farm
State Farm's car insurance policies in Oklahoma City can be supplemented by optional add-ons, which can help drivers make sure they are protected regardless of what happens.
For instance, one of State Farm's coverages is rideshare insurance, which is not often available at other insurance companies. It ensures all coverage on your personal auto insurance is in effect when your rideshare app is on and you're available for hire. Once you match or have picked up your passenger all coverages except liability insurance remain.
Read MoneyGeek's State Farm auto Insurance Review






Average Cost of Car Insurance by Postal Code
ZIP code is another factor that influences your insurance rates. There are risk factors like car theft incidents, accidents, uninsured motorists and other location-specific qualifiers that insurers will take into consideration when generating a quote.
In Oklahoma City, the ZIP code 73160 has the cheapest annual premium at $1,264, which is $45 less expensive than people who live in ZIP code 73110. Although the difference isn't much, it is still important that you understand how costs are calculated in order to have a good estimate of the best package for you.
Zip Code

73160

73170

73120

73110
Factors That Impact Insurance Costs in Oklahoma City
In addition to individual driver needs and history, location-specific factors like the percentage of uninsured motorists and the rate of fatal accidents also contribute to car insurance rates in Oklahoma City. How Oklahoma City ranks compared to the 300 most populous cities in the United States can have a significant impact on premium costs.
Most Accidents With Fatalities
60th

/300
Most Car Thefts
202nd

/300
Most Uninsured Motorists by State
31st

/50
Personal Injury Protection Required
No
Most Annual Rainfall
137th

/300
Most Rainy Days
187th

/300
About Mark Fitzpatrick
---
---