Because they have many years of driving experience and the patience that traditionally comes with age, 50-year-old drivers often have the lowest insurance rates of any other age group. However, there are still plenty of steps you can take to save money on your car insurance. MoneyGeek has ranked the top insurance companies offering cheap car insurance for a 50-year-old driver to help keep your insurance rates as low as possible.
It is wise to shop around because rates for 50-year-old drivers can vary significantly from company to company.
Car choice has an impact on your rates, and choosing a sedan over a sports car may help keep your premiums low.
A defensive driving course may lower your risk of an accident and save you money on car insurance.
How Much Does Car Insurance Cost for a 50-Year-Old?
A 50-year-old with a clean driving record who purchases an individual insurance policy will often have low rates, but that rate can vary by hundreds of dollars each year depending on which company you choose. In fact, it is not unusual for the same driver to get quotes that are noticeably different from company to company. This discrepancy in pricing is why it is beneficial to compare quotes when shopping for the best car insurance company for you.
ANNUAL CAR INSURANCE PREMIUM FOR A 50-YEAR-OLD
The average annual premium for a 50-year-old driver is $1,179.
Cheapest Car Insurance Companies for 50-Year-Old Drivers
Rates for 50-year-old drivers are determined by several factors, including driving record, vehicle type, age and ZIP code. Because most 50-year-old drivers have many years of driving experience, their rates tend to be lower than most, but this is highly dependent on personal factors.
Our research indicates that the lowest average premium available to 50-year-old drivers for comprehensive and collision coverage is $959 per year, while the highest annual insurance premium could be as much as $1,332. Remember that these are averages, so expect to pay more if you have a less-than-stellar driving history or live in an area where rates are typically higher.
Cheapest Companies for an Individual 50-Year-Old Policy
| | Company | Premium |
| --- | --- | --- |
| 1. | GEICO | $959 |
| 2. | State Farm | $1,145 |
| 3. | Nationwide | $1,198 |
| 4. | Allstate | $1,285 |
| 5. | Progressive | $1,332 |
Compare Auto Insurance Rates
Ensure you're getting the best rate for your auto insurance. Compare quotes from the top insurance companies.
Car Choice Matters for Insurance Costs
Even with rates that are typically lower than average, your choice of vehicle can dramatically impact the cost of your insurance. A sports car or a luxury vehicle will be more expensive to repair and, therefore, more expensive to insure. A simple sedan or minivan, on the other hand, is likely to help keep your rates low.
Strategies to Save Money on Car Insurance for a 50-Year-Old
One way to get the best car insurance for a 50-year-old driver is to add them to a family insurance policy. Insuring the whole family with one policy can give you access to multiple discounts, including a bundled policy discount and a discount for insuring more than one vehicle.
Compare Quotes for the Best Policy
Because car insurance rates can vary widely from company to company, comparing quotes for car insurance is one option that every driver can use to find the lowest insurance rates. In fact, our research shows that you can save as much as 32% each year by comparing car insurance quotes. So it can pay to do your homework.
Ensure a Clean Driving Record
Keeping your driving record clean is one of the best ways to lower your insurance premiums. Your insurance rates will likely increase with any blemish on your record — even a minor fender bender or a single speeding ticket. On the other hand, a DUI or a serious accident will cause a significant jump in premium. And if you've had multiple offenses, you may find it increasingly difficult to purchase an insurance policy.
Find Companies That Offer Discounts
Insurance companies typically offer multiple discounts that could apply to 50-year-old drivers, including multi-car and multi-line discounts, bundling discounts and early renewal discounts. Some companies even offer discounts for affiliations you hold outside of the company, such as military discounts or employer discounts.
A defensive driving course can sometimes earn you a discount as well, but you will need to check with your insurance company to verify if this discount is available. Some companies offer a percentage discount if you take a defensive driving course. Others may only allow a benefit from the course in certain situations, such as preventing a ticket from impacting your driving record. No matter how your insurance company approaches this particular discount, taking the course can help reduce accident and ticket rates, potentially saving your family money in the future.
Lower the Coverage Amount
In some instances, you may find that the best way to reduce your premiums is to lower the amount of coverage you carry on your vehicle and perhaps even switch to liability-only coverage. If your car is older and fully paid off, you may be able to replace it out of pocket. Some vehicles also have such a low blue book value that any payout you may receive in an accident might not be worth the money you are paying in premiums. Even so, make sure you can afford to replace your vehicle before switching to liability-only coverage. Otherwise, you may not be financially prepared in the event of an accident.
Choose a Sedan Over a Sports Car
Sports cars, muscle cars and luxury vehicles are often expensive to repair and a popular target for thieves, both of which can increase the cost of your insurance. Choosing a sedan, minivan or another family vehicle can make a big difference in the cost of your insurance.
For example, the average 50-year-old who has an individual policy and drives a Toyota Camry will spend roughly $1,179 annually for their insurance. Comparatively, a Ford Mustang would cost about $1,800 to insure each year. So choosing a sedan instead of a sports car can save you $621 each year on your insurance premium.
OTHER RELATED ARTICLES OF INTEREST:
Auto Loans & Transportation for Seniors
Why Is Car Insurance So Expensive for a 50-Year-Old?
Even though insurance rates for 50-year-old drivers are typically among the lowest rates available, sometimes it can still feel like you are being charged an arm and a leg for your insurance. Many factors determine your insurance rates, including your driving record, credit score and the coverage levels you choose, which means your insurance costs could vary wildly even from your spouse or your neighbor.
Insurance rates are also heavily impacted by local laws and regulations, so moving from one state to another could dramatically raise or lower your insurance rates. Even just moving to a new ZIP code can change your insurance premiums, so it is essential to consider your location when thinking about how much you pay for insurance.
Traffic Statistics for 50-Year-Old Drivers
According to the AAA Foundation for Traffic Safety, drivers in their 50s were involved in 315 accidents per 100 million miles driven, with only 1.25 fatalities and 88 injuries in 2014–2015. This is less than half the number of injuries and deaths sustained by 18- and 19-year-old drivers.
Further, researchers at the National Highway Traffic Safety Administration found that drivers under 30 and over 70 have a Crash Involvement Ratio (ratio of at-fault to not-at-fault crashes) that is more than double that of average 50-year-old drivers.
Insurance companies use statistics like these to support their decision to charge higher premiums for younger drivers and lower ones for drivers in their 40s and 50s — that is, older drivers are statistically less risky.
Traffic Accidents Per 100 Million Miles Driven
| Driver Age | Fatal Crashes | Injury Crashes | All Crashes |
| --- | --- | --- | --- |
| 16-17 | 3.75 | 361 | 1,432 |
| 18-19 | 2.47 | 197 | 730 |
| 20-24 | 2.15 | 157 | 572 |
| 25-29 | 1.99 | 150 | 526 |
| 30-39 | 1.20 | 92 | 328 |
| 40-49 | 1.12 | 90 | 314 |
| 50-59 | 1.25 | 88 | 315 |
| 60-69 | 1.04 | 67 | 241 |
That older drivers pose less risk than teen drivers is even more clearly illustrated when reviewing the per capita number of driver deaths per annual miles driven. There were fewer than four fatalities for drivers aged 30 to 59, which is much lower than the number of deaths per capita for drivers under 20 (a total of 33.5).
The lower accident and fatality rates are, in part, because 50-year-old drivers have had more years behind the wheel. But it's also attributable to more responsible driving practices. For example, according to the National Center of Biotechnology Information, teen drivers text and drive four times more often than drivers between 30 and 64. Therefore, it's also important to recognize that you cultivate driver maturity through safe driving practices — lessons that are often best received at a young age and reinforced throughout the driver's life but may not take hold until the driver is older.
Compare Auto Insurance Rates
Ensure you're getting the best rate for your auto insurance. Compare quotes from the top insurance companies.
Methodology
Read More on Auto Insurance
Auto Insurance
Auto Insurance
About Rachael Brennan
---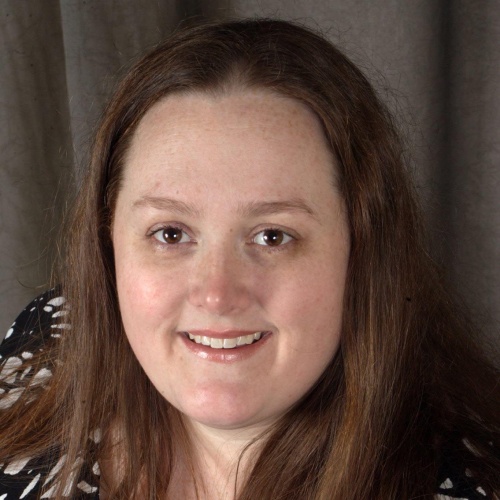 ---