In Eugene, Progressive is the cheapest company for full coverage policies, GEICO for liability-only insurance and State Farm for drivers with violations. If you are a military member, USAA may be another affordable option. Regardless, MoneyGeek rated State Farm as the best overall auto insurance provider in the city due to its superior service and affordability.
best
auto insurance
Eugene
2023
The Cheapest and Best Car Insurance in Eugene
The Cheapest Car Insurance Companies in Eugene
On average, the following insurance carriers in Eugene offer the cheapest full coverage plans:
Progressive: $701 per year
GEICO: $704 per year
At $614 per year, USAA offers the cheapest full coverage policy in the city, but it is available only to military members and their families.
Allstate has the most expensive full coverage insurance in Eugene, with Progressive's annual premium for a comparable around 63% cheaper. A full coverage insurance policy comprises multiple coverages, including comprehensive and collision. Your premiums reflect how much coverage you've opted for.
Cheapest Car Insurance in Eugene
Full Coverage 100/300/100
For this MoneyGeek analysis, we use average car insurance rates for a 40-year-old male driver with a full coverage policy.
The following two coverages are included in a full coverage car insurance policy, making them more expensive than liability insurance:
Collision coverage: reimburses you for your losses in case of a collision with another vehicle or property
Comprehensive coverage: protects against non-crash–related damages and losses caused by theft, fire, storm or vandalism
If the premiums for a full coverage insurance policy exceed your car's replacement value, which can be the case with older vehicles, you may wish to consider liability-only or state minimum coverage.
Compare Car Insurance Rates in Eugene
Ensure you're getting the best rate for your car insurance. Compare quotes from the top insurance companies.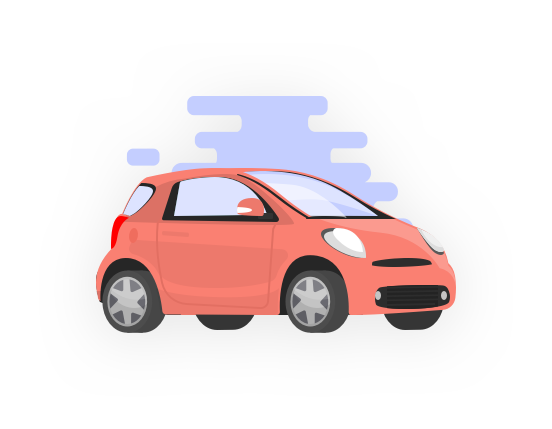 Cheapest Car Insurance in Eugene for Minimum Coverage
The cheapest insurance in Eugene will only offer the minimum level of protection. The following insurers have the city's cheapest quotes for minimum liability insurance:
GEICO: $408 per year
Progressive: $433 per year
Military families are eligible for USAA's insurance, which costs $355 yearly and is the cheapest in the city. GEICO's average annual premium is $364 cheaper than Allstate's $772, which is the most expensive in Eugene for a comparable policy.
Minimum insurance policies are cheaper because they cover less. In an accident, you will be underinsured if you do not have comprehensive and collision coverages.
Check the table below to see how insurance rates change with increasing coverage limits.
Cheapest Minimum Liability Car Insurance in Eugene
Oregon requires drivers by law to carry a minimum of 25/50/20 liability insurance. This type of policy in Eugene may be the cheapest, but it also provides the least protection. With the least amount of coverage, you risk incurring additional costs if you cause an accident.
For instance, if you cause $100,000 in bodily harm to the other driver and passengers in an accident, your insurance will cover only $50,000, leaving you personally liable for the remaining $50,000.
Oregon Minimum Liability Requirements
Item

Description

Bodily Injury and Property Damage

$25,000 per person, $50,000 per accident and $20,000 for property damage. A more protective level is 100/300/100.

Uninsured Motorist

$25,000 per person and $50,000 per incident. The minimum coverage may not be enough if you're in a serious accident.

Personal Injury Protection

$15,000 per person.
Cheapest Car Insurance in Eugene if You Have Driving Violations
Traffic violations like speeding or getting charged with a DUI in Eugene might raise your vehicle insurance rates. The same is true if you're found at fault in an accident. The city's cheapest insurance premiums, based on the most common traffic violations, are:
Cheapest after a ticket: State Farm, $833 per year
Cheapest after an at-fault accident: State Farm, $981 per year
Cheapest after a DUI: State Farm, $833 per year
Although USAA's insurance premiums are the most affordable for drivers with speeding tickets or an at-fault accident, the policies are exclusively available to military members.
Regardless of the traffic violation, maintaining a good driving record might help lower your future insurance premiums. Meanwhile, compare insurance quotes from other companies to find the best deal for bad drivers.
Cheapest Car Insurance in Eugene With a Violation
Average Cost of Car Insurance in Eugene
The average car insurance rates in Eugene are lower than the state and national averages.
Auto insurance companies in Eugene charge an average of $847 per year for coverage. This is 28.3% less than the average rate in Oregon and 40.5% less than the national average.
Personalized Quotes to Get You the Cheapest Car Insurance in Eugene
The average car insurance rates in Eugene depend on various factors, including your gender, location, coverage level, age, miles driven per year and more.
For example, a 40-year-old male driver in Eugene could pay an average of $701 per year for a policy with Progressive. This rate may change as the driver gets older.
The best way to find the cheapest rates is to compare auto insurance quotes regularly since your premiums will differ as your life circumstances change.
Compare Car Insurance Rates in Eugene
Ensure you're getting the best rate for your car insurance. Compare quotes from the top insurance companies.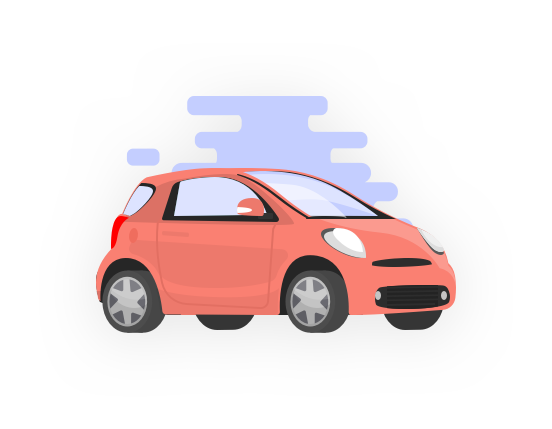 The Best Car Insurance Companies in Eugene
MoneyGeek ranked the best car insurance companies in Eugene based on their average pricing, user satisfaction scores and claims rating. The following are the city's top auto insurance companies:
State Farm: MoneyGeek score of 86 out of 100
GEICO: MoneyGeek score of 77 out of 100
Despite having a perfect MoneyGeek score of 100, making it the top car insurance company in Eugene, MoneyGeek excluded USAA from this study since it only serves military personnel, veterans and their families.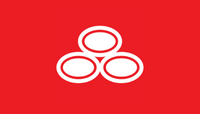 Geek Quick Take
State Farm received high marks in all of the MoneyGeek criteria, with the affordability rating being the highest. Policyholders in Eugene can supplement their coverage, which costs an average of $759 per year, with its unique rideshare insurance.
More About State Farm
State Farm generally performs strongly in all criteria. A base policy from State Farm can be supplemented with roadside assistance, rental car reimbursement and rideshare insurance.
Its rideshare insurance is rarely offered by other insurance companies in Eugene. When you work for a ridesharing operator, State Farm's rideshare insurance ensures that your personal auto policy's medical, emergency roadside assistance and rental car reimbursement coverage remains in effect.
Read MoneyGeek's State Farm auto Insurance Review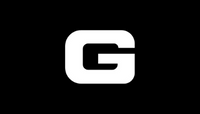 Geek Quick Take
GEICO received high scores for customer service and financial stability. A full coverage GEICO policy costs an average of $704 per year for a 40-year-old driver in Eugene. Mechanical breakdown insurance is a one-of-a-kind add-on coverage offered by GEICO.
More About GEICO
In Eugene, GEICO offers four types of common coverage: roadside assistance, rental car and/or trip reimbursement and accident forgiveness. Additionally, its mechanical breakdown insurance is a rare coverage that can assist in covering the cost of components and systems at a lesser cost than a dealer's extended warranty.
The usual add-on coverages offered by GEICO include flat tire repairs, towing, lockout services and reimbursement for the cost of a rental car if your vehicle is undrivable for more than 24 hours due to a covered accident.
Read MoneyGeek's GEICO auto Insurance Review








Average Cost of Car Insurance by Postal Code
Your car insurance rates in Eugene may differ from the city's average depending on where you live. This is because statistics on uninsured motorists, accidents and thefts can vary between ZIP codes.
In Eugene, drivers from ZIP code 97405 pay an average of $12 less per year than residents living in the 97402 neighborhood.
Factors That Impact Insurance Costs in Eugene
In addition to individual driver needs and history, location-specific factors like personal injury protection coverage requirements and the percentage of uninsured motorists also contribute to car insurance rates in Eugene. How Eugene ranks compared to the 300 most populous cities in the United States can have a significant impact on premium costs.
Most Accidents With Fatalities
242nd

/300
Most Car Thefts
91st

/300
Most Uninsured Motorists by State
21st

/50
Personal Injury Protection Required
Yes
Most Annual Rainfall
67th

/300
Most Rainy Days
20th

/300
About Mark Fitzpatrick
---
---