Getting a free, anonymous quote for auto insurance without providing your name or other personal information is becoming more appealing for shoppers. While generic car insurance quotes aren't exact, they can provide a cost estimate to help you determine which companies best fit your needs.
Once you narrow down your choices, the car insurance company you choose will require some personal information to complete the quote process. This is because auto insurance costs can vary based on individual factors like age, gender, driving history and credit score.
MoneyGeek's car insurance cost calculator and rate studies are here to help you estimate the cost of auto insurance so you can find the lowest cost insurance company with the best coverage. If you're happy with your estimates and ready to get a finalized quote, enter your ZIP code in the field below.
Table of Contents
Compare quotes to get the best deal on car insurance.

Find the company that works for you

Use your information to find the best provider.

It's easy to compare rates of different companies.
Anonymously Estimate Car Insurance Costs With MoneyGeek's Calculator
With MoneyGeek's car insurance estimator tool, you can get a reasonably close estimate on your auto insurance. MoneyGeek analyzed hundreds of thousands of quotes across the country to determine how multiple factors will affect your auto insurance cost without you having to give up your personal information. With the calculator, you can get a range of what you can expect to pay with various auto insurance companies.
It takes a couple of minutes and a few basic pieces of information about your driving habits, and you'll receive multiple quotes in seconds. The car insurance quotes are free, anonymous, no-obligation, with no sign-up needed. Though not a guaranteed rate, the cost information can help you find the best auto insurance company for your specific needs.
Auto Insurance Calculator
See how the Average Annual Auto Insurance Rates vary with the options chosen.
To get the lowest rate possible from a reputable company, MoneyGeek suggests getting quotes from at least three car insurance companies after you narrow down your list using the estimator tool. Then you can compare and decide which auto insurance company fits your needs and budget. After that, you're ready to switch insurance companies.
Cost Comparisons Without Personal Information on MoneyGeek
When shopping around to save money on car insurance, focus on your individual needs and priorities. Do you want to find the cheapest car insurance? Are you looking to insure a teen, or are you an older driver? Are you considering liability-only, or do you need a policy that provides comprehensive and collision coverage? Can you pay your premium in full or you'd rather pay monthly and avail the no down payment scheme? Knowing your priorities can help you find the best rates for your unique situation.
MONEYGEEK EXPERT TIP
Using generic car insurance quotes can help you narrow down the best companies to meet your needs so you can limit how many get your personal information.
Can You Get a Quote Without Providing Personal Information?
You can get an anonymous, no-obligation estimate on auto insurance, but it's challenging if not impossible to get an exact quote. However, using generic car insurance quotes can help you narrow down your list of insurance companies before providing your personal information.
MoneyGeek has made the process easier for you by getting multiple online car insurance quotes without personal information to compare. While each company will ask for different information, when you're ready to get a quote with your personal information, be prepared to provide:
Your information, such as your name, date of birth and driver's license number
Driving information for others in your household
The year, make and model of each car to insure
Where the vehicle will be parked
All drivers' history and driving habits
Current insurance information
Which Companies Require the Least Personal Information for a Quote?
To find the simplest quoting process, we tested and compared different car insurance companies so that you wouldn't have to provide your name or sign up to do preliminary research. Find out which companies have the most straightforward or complicated auto quote process and which ones require the most and least personal information.
The Most Detailed Quote Process: Allstate
The quoting process with Allstate was the longest, taking over five minutes to complete. The system also wanted the most detail before finalizing the quote.
The Fastest Quote Process: The General
The General claims their quote process can be done in about two minutes, and we found this to be true. The General has the easiest and fastest quoting process, requiring the least amount of personal information to get a car insurance quote.
The "Middle Ground" Quote Process: Progressive
We were able to get a car insurance quote from Progressive in under four minutes. With Progressive, you must supply your email address and social security number to continue with the quote.
The Quote Process That Requires Just Your Email: GEICO
The quoting process with GEICO took about three and a half minutes. With GEICO, you don't have to enter your social security number, but they do require an email address to get the auto insurance quote.
The Most Involved Quote Process: State Farm
Getting a car insurance quote with State Farm took about the same time as it did with GEICO. With State Farm, you have to supply either your state and driver's license number or your social security number. State Farm also requires an email address before the website will provide a quote.
Compare Auto Insurance Rates
Ensure you are getting the best rate for your car insurance. Compare quotes from the top insurance companies.
FAQs About Anonymous Car Insurance
We gathered the most frequently asked questions about anonymous car insurance quotes to simplify your shopping experience.
Auto Insurance
Auto Insurance
Compare Auto Insurance Rates
Ensure you are getting the best rate for your car insurance. Compare quotes from the top insurance companies.
About Mandy Sleight, Licensed Insurance Agent
---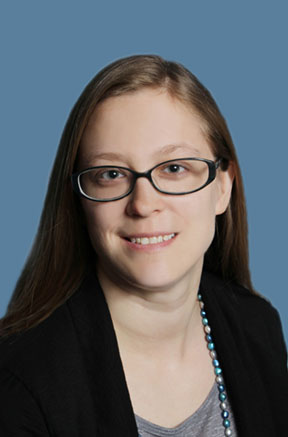 ---