best
renters insurance
Indianapolis
2023
The Cheapest and Best Renters Insurance in Indianapolis
The Companies With the Cheapest Renters Insurance in Indianapolis
If you compare different renters insurance policies, you'll notice that most providers offer policies with similar coverage but different rates. This makes the policy's premium a prime factor to consider before making a purchase.
On average, the providers that have the best cheap renters insurance in Indianapolis are:
USAA: $86 (only available to present and former members of the military)
State Farm: $122
USAA offers a policy that reimburses items lost or damaged in a covered event at replacement cost. It also covers damage from floods and earthquakes, making it more value for money for renters who are eligible to purchase it.
All standard renters insurance in Indianapolis includes $20,000 in personal property coverage limits, $100,000 liability coverage limits and a deductible of $500. The amount of personal property you want to be covered affects the premium of the policy. You can use the table below to adjust the coverage limit of your personal property. It will show you how the price of your policy changes.
Renters who live outside of Indianapolis but still within the state can compare renters insurance in Indiana as a whole.
Average Annual Rates for Personal Property Insurance
Personal Property Coverage:
Scroll for more
Compare Renters Insurance Rates
Ensure you're getting the best rate for your renters insurance. Compare quotes from the top insurance companies.
What Are the Best Renters Insurance Companies in Indianapolis?
MoneyGeek's study found the companies offering the best renters insurance in Indianapolis are:
Best Overall: State Farm
Runner-Up: Nationwide
USAA received the highest score in Indianapolis by MoneyGeek's rating system. However, because USAA is only available to military members, veterans and their families, it is not listed as best overall.
These top renters insurance companies are based on a unique rating system used by MoneyGeek. It considers affordability, customer satisfaction ratings from J.D. Power and financial stability from AM Best. MoneyGeek has also found that compared to other insurance providers, top companies offer policies with unique coverages.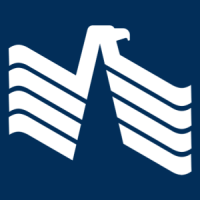 Geek Quick Take
While constantly considered one of the cheapest renters insurance companies in the country, USAA offers discounts for those still serving in the military, making it even more affordable. Their policies also cover you if you get stationed outside of the United States. Lost or damaged property is reimbursed at replacement cost, which allows you to get items of similar type and quality.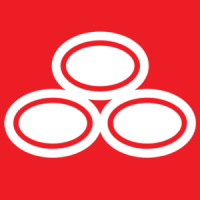 Geek Quick Take
State Farm is one of the cheapest renters insurance options and offers coverages that you may find beneficial if renting in Indianapolis. Being in a state located near two major fault lines and seismic zones, State Farm lets you add coverage to protect against earthquake damage. You can also buy inflation coverage so the coverage limits for your personal property automatically increases over time.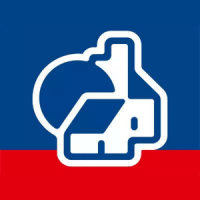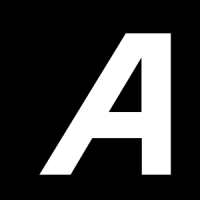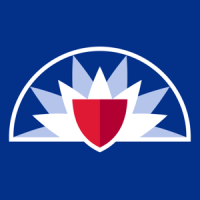 6
American Family Insurance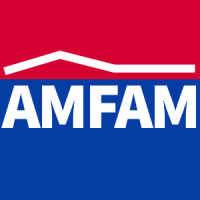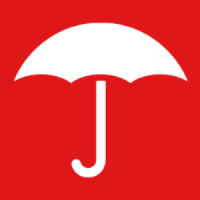 The Average Cost of Renters Insurance in Indianapolis for 2023
renters insurance is equal to the average.
On average, the cost of renters insurance in Indianapolis is $159 per year or around $13 per month. It is the same amount as the current national average.
What Factors Impact Renters Insurance Costs in Indianapolis?
Several factors affect the cost of your renters insurance in Indianapolis. The following criteria are the ones with the most impact on the amount you spend:
Personal property coverage amount – The amount of personal possessions you want covered is one of the primary factors that determine the cost of a policy. Renters often underestimate the value of their belongings. It's best to have an accurate assessment of your belongings and what it would cost to replace them to get the best policy for your needs.
Location within a city – The area you live in impacts the amount of your premium. Renters insurance will usually be more expensive If you reside in a neighborhood with higher crime rates or those at risk of experiencing severe weather. Renters from safer areas will likely get a policy with a lower cost.
Deductible – This refers to the amount you have to pay before your insurance carrier pays your claim. Choosing a policy with a lower deductible gives you a higher premium. Policies with a higher deductible have lower premiums because insurance carriers pay less to reimburse your claim.
ACV vs. RCV – When paying out a claim, insurers either use ACV (Actual Cash Value) or RCV (Replacement Cost Value). Policies with ACV plans have lower premiums because they account for depreciation, meaning carriers pay less for older items. In contrast, RCV packages cost more because they reimburse you the amount to buy an item at the current cost.
Liability coverage amount – Standard policies include $100,000 of liability coverage, which is the part of your insurance that protects you from a claim someone files against you for injury or loss of physical property. The extent of the coverage has a minor effect on the cost of your policy. For only a few additional dollars per year, you can add several thousands of dollars to your coverage limit.
Calculate How Much Renters Insurance You Need
Does My Indianapolis Neighborhood Impact Cost of Renters Insurance?
Your neighborhood's location in Indianapolis has little impact on the cost of renters insurance policy. MoneyGeek's study shows that your premium will only change by a few dollars every month.
Understanding Renters Insurance in Indianapolis
Some landlords may ask you to purchase renters insurance before you can live in their property, but it is not required in Indianapolis. That said, it is always a good idea to have a policy and MoneyGeek recommends purchasing one. Renters insurance protects you against theft or damages caused by risks such as fire or extreme weather conditions. Having renters insurance is a low-cost way to protect your belongings.
What Does Renters Insurance Cover in Indianapolis?
You should compare various renters insurance quotes in Indianapolis before you decide to purchase a policy. Understanding what is and isn't covered can help you get a clear idea of which insurance provider offers a policy that best suits your needs.
Having the right coverage allows you protection against expenses from damages caused by unexpected disasters. It may even give you protection against theft. According to the FBI, Indianapolis has a property crime rate of 3,565 per 100,000 people in 2018. This is 80% above the national average.
As someone renting in Indianapolis, you may also consider adding coverage to your policy for extra protection from losses caused by fire and water damage. Insurance providers in Indianapolis usually offer renters insurance policies that include the following:
Personal property coverage – When you have items lost or destroyed in a covered incident, personal property coverage allows you to file for reimbursement. In Indianapolis, personal property coverage includes expenses from damages from natural calamities like wildfires and tornadoes.
Additional living expenses – Sometimes, when covered incidents occur, the damage to your rented unit is so severe that it requires you to live elsewhere temporarily. This coverage provides reimbursement for expenses when your home becomes uninhabitable.
Liability insurance – If someone gets injured or an accident occurs on your property, liability insurance protects you. It also provides coverage if the other person's property is damaged on your premises. Additionally, it includes the cost of legal defenses if they file lawsuits against you.
Medical payments coverage – When someone suffers bodily injury while on your property and you need to pay for their medical expenses, medical payments coverage allows you to file for reimbursement.
What Is Not Covered by Renters Insurance in Indianapolis?
Renters insurance covers a wide range of situations, but there are certain things it won't protect.
Your property is covered by renters insurance in Indianapolis, but not the actual structure of the rental home. Landlords should have their insurance coverage for that.
Although some water damage is covered, most standard insurance policies do not cover damage resulting from a flood. Precipitation and flooding occur in Indianapolis, so you may choose to increase your coverage to include this by buying incremental insurance through the National Flood Insurance Program (NFIP).
Damage or loss of your personal property is covered, but this does not extend to possessions owned by your roommates. They should have their own policy.
Jewelry, as well as other items with a higher value than your policy limits, are excluded. Also, damage from earthquakes and those to your car are also not covered.
Comparing different renters insurance companies is always a good idea. Read through their policies as they may have different coverages. This increases your chances of getting one that best fits your needs.
Frequently Asked Questions About Renters Insurance in Indianapolis
When comparing quotes for renters insurance, look for an insurance carrier that values both affordability and quality. Below are the most frequently asked questions regarding renters insurance in Indianapolis:
Renters Insurance in Indianapolis Analysis: Methodology
MoneyGeek analyzed hundreds of renters insurance quotes in Indianapolis to help you find cheap renters insurance. The best renters insurance rankings were determined using data from J.D. Power, AM Best and our affordability metrics that are derived from a comprehensive analysis of quotes provided by Quadrant.
About Mark Fitzpatrick
---
---