Voluntary employee life insurance is a benefit some employers offer to upgrade the basic life insurance they provide. Depending on the company, the employer may also offer supplemental voluntary spouse life insurance or coverage for children. Accidental death or dismemberment (AD&D) insurance may also be available.
Voluntary life insurance does not replace traditional term life insurance but can be an affordable way to supplement existing coverage. Coverage amounts are typically small, and you might be unable to take the policy with you if you leave the company. Exploring the pros and cons can help you determine if voluntary employee life and AD&D coverage are for you.
Table of Contents
Voluntary life insurance is an employee benefit that can increase basic life insurance coverage. The death benefit goes to the employee's chosen beneficiary upon the insured's death.
Although basic life insurance is usually free, employees pay for voluntary life insurance out of their earnings. It's usually made available soon after hiring and at annual open enrollment.
While group rates make voluntary employee life insurance cheaper than traditional life insurance, it's not a substitute for individual coverage. Employees may not be able to keep the policy if they leave the company.
Compare Life Insurance Rates
Ensure you're getting the best rate for your life insurance. Compare quotes from the top insurance companies.
How Voluntary Life Insurance Works
Voluntary life insurance is a form of group life insurance that provides more coverage than basic life insurance. Although employers often pay for employees' basic life insurance, voluntary employee life insurance usually isn't free. The employee pays the premiums, which are automatically deducted from their paycheck.
Voluntary life insurance is an optional benefit available to new hires soon after their hiring date. After that, basic and voluntary life insurance is only available once a year during the company's open enrollment period. Employers may offer basic life insurance for free or at a low cost and allow employees to upgrade their coverage at the employee's expense. Employees can choose to decline the coverage.
Here is how voluntary employee life insurance compares to other types of life insurance:
Voluntary life insurance may have a coverage limit of up to $100,000, while individual life insurance can be $10 million or more. There may be an option to add an accelerated death benefit rider for terminal illness, which accelerates the death benefit after a terminal diagnosis and less than 12 or 24 months to live, making part of the death benefit available while the insured is still alive. The paid amount will reduce the death benefit paid to the beneficiary.

Employers decide whether to make this insurance benefit available as part of the employee benefits package. There may be restrictions on eligibility, like having to work 30 or more hours per week. Voluntary life insurance is available shortly after an employee is hired and annually during open enrollment. The employee can choose to purchase a voluntary life plan at their own expense or decline coverage.

While basic life insurance is usually free or low cost for an employee thanks to a group rating structure, voluntary life insurance is at the employee's expense, as are voluntary child life insurance, supplemental coverage for a spouse and AD&D coverage. The cost of voluntary life insurance is usually at a group rate rather than an individual rate. It doesn't require a medical exam, making it cheaper than traditional life insurance with individual health rate considerations.

When an employee buys voluntary life insurance, the employer usually deducts the premium directly from the employee's paycheck. Not only does this make it easier for the employee, but it also ensures the coverage stays in effect until the employee no longer wants it or no longer works with the company. The employee can elect to cancel the coverage or change the policy at the annual open enrollment but may not be able to cancel outside of the enrollment period.

If you want to build cash value, you'll want to choose voluntary whole life insurance. There is no cash value option when you buy voluntary term life insurance. The cash value usually has a guaranteed interest rate for growth accumulation, but this can vary by insurance company and policy.

Voluntary life insurance is usually paid with pre-tax dollars. This means the cost of a voluntary life plan lowers the employee's total taxable income, which can reduce the amount they owe in income taxes. If paid with post-tax dollars, no taxes are taken from the death benefit, and the post-tax amount may be tax deductible. The premium is usually not taxable if the death benefit amount is less than $50,000.

If an employee benefit is portable, they can take the policy with them when they leave the company, whether voluntarily or involuntarily. The employee will be responsible for paying the premium directly to the insurance company, and the rate could change. The employer decides if employee benefits are portable, and the employee will have to fill out paperwork to continue their plan after separation.

Some voluntary life insurance policies include optional riders, which allow employees to customize their life insurance. AD&D insurance is one rider option, though some companies make this a separate policy. Another rider could be a waiver of premium for disability, which means the employee won't have to make payments while disabled and unable to work.
MONEYGEEK DICTIONARY
Basic life insurance is an employee benefit with a face amount that is usually equal to the employee's annual base income. Some employers pay for the coverage, while others make it available at a low cost. As a free or low-cost option, it can be a good fit for anyone, but like voluntary life insurance, it should not be used as a substitute for individual life insurance.
Types of Voluntary Life Insurance
When voluntary life insurance is made available, there are two types: term life insurance and whole life insurance. Both types have pros and cons, and understanding the differences can help you decide if you should get voluntary life insurance and which type is best for you.
Types of Voluntary Life Insurance
| Type | Description |
| --- | --- |
| Voluntary Term Life Insurance | Like traditional term life insurance, voluntary term life insurance offers coverage for a set number of years. Depending on the plan, coverage may renew annually, every five years, or be level for 10 to 30 years. Coverage costs may increase with age, even though the death benefit amount stays the same. Premiums are less expensive than voluntary whole life insurance because coverage is temporary, and this policy type has no cash value component. |
| Voluntary Whole Life Insurance | If you buy voluntary whole life insurance, expect the price to be higher than voluntary term life insurance. This is because, like traditional whole life insurance, voluntary whole life insurance offers lifetime coverage at a fixed rate and builds cash value. Rates will stay the same for the policy's life, as will the death benefit. |
VOLUNTARY LIFE INSURANCE IS OPTIONAL
Voluntary life insurance, like supplemental life insurance for your spouse and children, is optional. It is also similar to FEGLI life insurance, which is federal group life insurance for federal employees.
Cost of Voluntary Life Insurance
The cost of voluntary life insurance depends on the type of policy, coverage amount and group rate structure. Voluntary employee life insurance can be cheaper than term life insurance because it's not based on individual health and medical exams but on demographic company rates and age. Your premium could increase annually or in specific age bands; for example, your rate could increase when you turn 35, 40, 45, 50 and older.
If you're young and healthy, you might get cheaper rates with traditional term life insurance that is locked in for a longer period. For instance, depending on age, gender and other factors, you could pay between $278.93 and $3,425.60 per year for a 20-year, $500,000 term life insurance policy.
Pros and Cons of Voluntary Life Insurance
Voluntary life insurance offers a balanced mix of advantages and drawbacks that cater to diverse financial and personal needs.
Pros and Cons of Voluntary Life Insurance
---
PROS
Affordability: Group rates often make it more budget-friendly.
Convenience: Premiums are deducted directly from your paycheck.
Ease of Access: It usually doesn't require a medical exam.
Additional Coverage: It offers more than basic employer-provided life insurance.
CONS
Limited Customization: Policies may not be as flexible as individual plans.
Employment Dependency: Coverage may cease if you leave your job.
Limited Enrollment Periods: It's usually available only during specific times of the year
May Not Be Sufficient: Coverage might not meet all your financial needs.
---
Voluntary employee life insurance sometimes has riders to customize coverage, and you can choose your beneficiary. Depending on your employer's portability agreement, you might be able to take the policy with you when you leave the company. While not a substitute for individual coverage, voluntary life insurance may be a cheap option to increase your coverage if you have large life insurance needs.
Who Should Purchase Voluntary Life Insurance
Since coverage limits are low, voluntary life insurance is often best as a supplement or for people who don't have a significant need for life insurance. If your employer offers basic life insurance and a voluntary life plan, consider increasing your coverage if you can afford it.
Here are a few reasons you should consider purchasing voluntary life insurance:
1
If basic life insurance isn't enough
If the basic life insurance your employer offers isn't enough to cover your final expenses, adding voluntary life insurance can help your beneficiary cover expenses if you pass away while the coverage is in force.
2
If you're single
Single people without children often find they don't need much life insurance. Voluntary life insurance with basic life coverage may be enough to cover final expenses and other small financial obligations.
3
If you don't have a mortgage
Those with a mortgage often buy term life insurance to allow their beneficiary to pay the house off after they pass, so their loved ones won't be burdened with mortgage payments. But if you don't have a mortgage, voluntary life insurance may be all you need.
4
If you're on a budget
Those on a budget may find that voluntary life insurance is more cost-effective than other life insurance policies since there is no medical exam, and your health isn't as much of a factor, especially if you're in poor health and otherwise won't qualify for individual coverage.
How to Buy Voluntary Life Insurance
Acquiring voluntary life insurance is generally a hassle-free experience, especially when you know what to expect. The process is usually set in motion either when you're newly employed or during your company's annual open enrollment period. Here's a step-by-step guide to help you navigate this financial decision.
1
Review Employer's Offer
The first step is to clearly understand what your employer provides. Employers usually offer basic life insurance, often at no cost, and may also offer voluntary life insurance as an optional benefit. Make sure to read through the details to understand the coverage levels and any other associated benefits.
2
Choose Coverage
Once you understand what's on offer, the next step is to decide how much coverage you need. This will depend on factors such as your financial obligations, dependents and long-term financial goals. The right amount of coverage ensures that you're neither underinsured nor overpaying.
3
Complete Application
After deciding on the coverage amount, you'll need to fill out an application form. This form may include questions about your health and lifestyle. While many voluntary life insurance policies don't require a medical exam, some might, especially if you opt for higher coverage levels.
4
Set Up Payment
After your application is approved, you'll need to arrange for the premium payments. These are usually automatically deducted from your paycheck, making it a convenient process. Ensure that the deductions align with your budget.
5
Review Policy
The final step is to thoroughly review your policy once it's approved and issued. Check all the terms, conditions and benefits to make sure everything aligns with what you initially signed up for. If there are discrepancies, contact your HR department or the insurance provider for clarification.
Compare Life Insurance Rates
Ensure you're getting the best rate for your life insurance. Compare quotes from the top insurance companies.
Who Should Not Buy Voluntary Life Insurance
While voluntary life insurance offers a range of benefits, it's not the ideal choice for everyone. Certain life circumstances and financial needs may make other types of insurance more suitable. Below are some scenarios where voluntary life insurance might not be your best option.
High Coverage Needs: Individual policies may be a better fit for those who need a substantial amount of life insurance coverage. Voluntary life insurance often has coverage limits, which might not meet the financial needs of those with significant liabilities or dependents.
Job Hoppers: If you're someone who changes jobs frequently, maintaining consistent life insurance coverage can become complicated. Each job change could mean a new policy, and there's no guarantee that your new employer will offer similar benefits.
Customization Seekers: If you're looking for a policy that you can tailor to your specific needs, voluntary life insurance might not be for you. These policies often come as prepackaged plans with limited customization options.
Healthy, Young Individuals: Younger, healthier individuals might find that they can get more competitive rates with individual term life insurance. Since these policies often require a medical exam, being in good health can work to your advantage in securing lower premiums.
Alternatives to Voluntary Life Insurance
Voluntary life insurance is just one of many options available. If you find that it doesn't quite meet your needs, other types of life insurance might be a better fit for your specific circumstances.
Term Life Insurance: This type of insurance provides coverage for a specified term, usually 10, 20 or 30 years. It's often a good choice for those who need high coverage levels for a particular period, such as until children are grown and financially independent.
Whole Life Insurance: This policy type offers lifelong coverage. It also features a cash value element that accumulates over the years, offering an extra financial cushion you can access when necessary.
Universal Life Insurance: Universal life insurance allows more flexibility, combining certain elements of both term and whole life insurance. You can adjust your premiums and death benefits, and it also has an investment component that can grow over time.
MONEYGEEK EXPERT TIP
Depending on the policy, you may have the option to convert voluntary life insurance into an individual life insurance policy. You can usually do so without a medical exam, making it a convenient choice if you're leaving your job but want to maintain your coverage. Contact your insurance provider or HR department to initiate the process to take advantage of this option. Keep in mind that this is often an offering, not a guarantee, and may come with different terms and premiums than your original policy. It's a valuable option, especially for those anticipating career changes.
FAQ
We answered the most frequently asked questions about voluntary life insurance below to help you decide if you should buy it.
About Mandy Sleight, Licensed Insurance Agent
---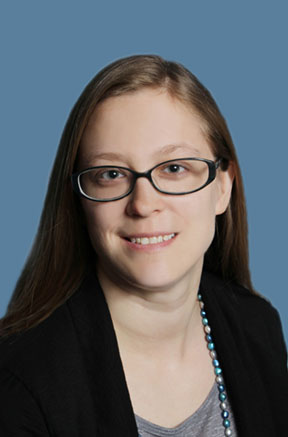 ---