What Is Decreasing Term Life Insurance?
---
By Melissa Wylie, Content and SEO Manager
Edited by
Rae Osborn
Decreasing term life insurance is a specialized type of term insurance where the death benefit diminishes over the policy's duration. This reduction usually aligns with a declining financial obligation, such as paying off a mortgage or a car loan.
As you continue to meet these financial responsibilities, the amount your beneficiaries would get after you pass away decreases accordingly. This type of insurance is particularly well-suited for individuals who anticipate a reduction in financial obligations as they age, making it less necessary to leave behind a large financial cushion.
Decreasing term life insurance offers a death benefit that diminishes over time, making it suitable for covering decreasing debts.
Decreasing term policies have limited coverage and no cash value component, even though they are affordable and simple.
There are several alternative options to decreasing term insurance, such as level term and permanent policies.
Decreasing Term Life Insurance: How It Works
Decreasing term life insurance is a policy where the death benefit decreases at a set rate over the life of the policy. This reduction is usually predetermined and outlined in the policy agreement.
Consider a policy with an initial death benefit of $250,000. If the policy specifies that the death benefit will decrease by $10,000 annually, then after 10 years, the death benefit will be down to $150,000, and eventually, it will reach zero. This design makes it a cost-effective choice for those who expect their financial liabilities to decrease as they age.
Cost of Decreasing Term Life Insurance
Decreasing term life insurance is generally less expensive than level term life insurance primarily because the insurer's risk diminishes as the death benefit decreases. It's also more affordable than permanent life insurance policies due to the absence of a cash value accumulation feature. This makes it a financially appealing option for many, especially those who are budget-conscious but still seek a safety net for their financial obligations.
The cost of decreasing term life insurance may vary as there are certain factors life insurance companies consider. Here are some of the most common elements they use to calculate insurance rates:
Age: The older you are, the higher the premiums you're likely to face.
Health: Existing medical conditions or a history of poor health can significantly elevate the cost of the policy.
Term Length: Opting for a longer term usually results in higher premiums, as it extends the insurer's risk.
Initial Death Benefit: The higher the initial death benefit, the more you'll pay in premiums.
Smoking Status: Smokers are generally charged higher premiums due to associated health risks.
Occupation and Lifestyle: Jobs or hobbies considered risky can result in a premium hike.
MONEYGEEK EXPERT TIP
To ensure you're getting the best life insurance policy tailored to your needs, collect multiple quotes from different insurers. Comparing rates and features side-by-side allows you to make an informed decision that aligns with your financial goals and provides the coverage you require.
Decreasing Term Life Insurance: Pros and Cons
Deciding whether decreasing term life insurance is the right fit for you involves weighing its pros and cons. This type of policy offers specific advantages, but it also comes with limitations.
PROS
Affordability: Generally cheaper than other forms of life insurance.
Simplicity: Easy to understand, making it a good option for first-time buyers.
Debt Alignment: Ideal for covering decreasing debts like mortgages or car loans.
CONS
Decreasing Coverage: As time passes, the death benefit decreases.
No Cash Value: Decreasing term life policies don't accumulate any cash value.
Inflexibility: Once set, the terms are usually not adjustable.
---
Should You Get Decreasing Term Life Insurance?
Deciding whether decreasing term life insurance is the right choice involves evaluating your financial needs and future obligations. This policy can be a strategic choice for some but may not be the best solution for others. Knowing when it aligns with your financial goals or when it falls short is key to making an informed decision.
You may want to get decreasing term life insurance if:
You have a mortgage or other decreasing debts.
You anticipate fewer financial responsibilities as you age.
You're looking for a more affordable life insurance option.
Your primary concern is short-term financial obligations.
Decreasing term life insurance may not be for you if:
You want a policy that accumulates cash value.
You seek a constant or increasing death benefit.
You have dependents who will require long-term financial support.
You're interested in investment options within your life insurance.
You foresee increasing financial responsibilities in the future.
Alternative Options to Decreasing Term Life Insurance
Decreasing term life insurance serves specific needs. Other options are available to suit different financial goals and life circumstances. Each alternative comes with its own set of features, benefits and limitations. Understanding these can help you find a policy that aligns more closely with your long-term objectives.
Level Term Life Insurance: This policy offers a constant death benefit and fixed premium rates throughout the term. Level term life insurance is ideal for those who want predictable costs and a stable death benefit for their beneficiaries.
Renewable Term Life Insurance: This option allows you to renew your policy at the end of the term without undergoing a medical exam. It's beneficial for those who anticipate a change in health status and want to secure ongoing coverage.
Convertible Life Insurance: This policy provides the flexibility to convert your term life insurance into a permanent policy without a medical exam. It's a good fit for those who may want to transition to a policy with a cash value component in the future.
Life Insurance Laddering: This strategy involves purchasing multiple policies with varying terms and death benefits. Life insurance laddering allows you to tailor coverage to different life stages and financial needs, offering a customized approach to life insurance.
Whole Life Insurance: This is a type of permanent life insurance that offers a fixed death benefit and accumulates cash value over time. Whole life insurance policies are suitable for those looking for a long-term investment component in addition to life coverage.
Universal Life Insurance: This permanent policy offers flexible premiums, a death benefit and an investment savings component. Universal life insurance is for those who want more control over their policy's terms and investment options.
Frequently Asked Questions About Decreasing Term Life Insurance
Understanding the features of decreasing term life insurance aids in making informed decisions. Below are answers to some commonly asked questions to help you get started.
About Melissa Wylie
---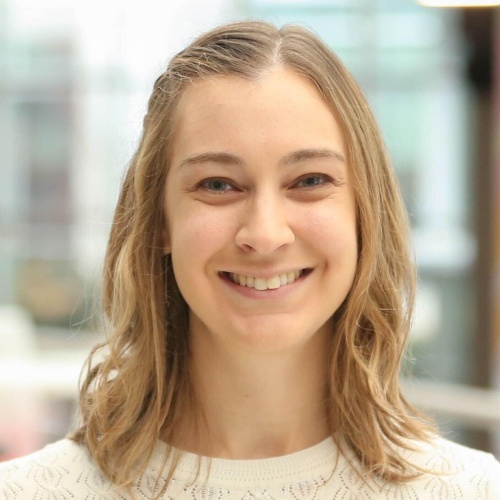 ---