Basic life insurance is a low-cost or free life insurance option offered to eligible private sector employees, set at either a specific dollar amount, the equivalent of the insured's annual salary or a multiple of the insured's annual salary.
Postal employees get free post office basic life insurance or Federal Employee Group Life Insurance (FEGLI). Other governmental employees are eligible for FEGLI at a third of the premium cost.
With low coverage, basic life insurance through an employer is best for singles or those able to cover their funeral or final expenses. Breadwinners will likely need more coverage through other avenues like supplemental or optional life insurance.
Table of Contents
Basic life insurance is an employer-sponsored life insurance policy.
Postal and federal employees are covered through FEGLI.
Most people (breadwinners especially) are better off adding supplemental life insurance.
Compare Life Insurance Rates
Ensure you are getting the best rate for your insurance. Compare quotes from the top insurance companies.
What Is Basic Life Insurance?
Basic life insurance is also called employer-sponsored life insurance or group life insurance. While employers most often offer it, affiliate groups like credit unions can also provide it. As part of an employer benefits package, basic life insurance may be available at a low cost or free to the employee.
To compare basic vs. voluntary life insurance, we compare life insurance rates for a 30-year-old. The average cost of a $100,000 10-year-term is $132 annually, while a 30-year-term is $255 annually. Certain people are eligible for basic life, whereas almost anyone is eligible for voluntary life insurance.
People that qualify for basic life insurance
| Eligible for Basic Life Insurance | Details |
| --- | --- |
| Private sector employees | Employers and private companies can offer basic life insurance to their employees as part of their benefits package, though coverage details and offerings can vary by employer. |
| Federal employees | Unless law or regulation excludes their position from FEGLI coverage, the government automatically enrolls all federal employees in basic life insurance coverage. |
| Postal employees | Unless excluded by regulation or law, the U.S. Postal Service automatically enrolls postal employees in FEGLI basic life insurance. |
FEDERAL EMPLOYEES' GROUP LIFE INSURANCE
Both postal and federal employees qualify for federal employee basic life insurance. FEGLI basic life insurance is group term insurance for federal employees.
Employees are automatically enrolled in either $10,000 in coverage or their annual basic pay, rounded up to the nearest $1,000, whichever is larger. While the U.S. Postal Service pays post office basic life insurance premiums at 100%, the government only pays one-third for other federal employees.
Federal employees also have the option to purchase optional insurance of an additional $10,000 or up to five times their annual base salary. Spouse and dependent child coverage are also available at $5,000 for the spouse and $2,500 for each eligible child. These coverages can be multiplied up to five times (up to $25,000 in spousal coverage and $12,500 for each dependent child).
How Does Basic Life Insurance Work?
So, how does basic life insurance work? For some employees, it's automatic unless you decline it, which is the case for federal employees. Private employees may need to fill out an application or sign a form acknowledging the coverage, especially if they have to pay the premium.
While employer life insurance works the same as traditional life insurance, it's called basic life insurance because it's relatively barebones. It comes with low coverage — typically one year's base salary instead of the recommended 10 years of annual salary — but also has a low price compared to individual life insurance rates. Consider the qualities of employer life insurance to determine if it's right for you.
1
Few requirements
As a group life insurance policy, there are no medical exams or health questions to answer. Basic life insurance may be a great option if you have serious health concerns and struggle to get life insurance coverage with medical requirements.
2
Low-cost or free
Employer life insurance is typically free or comes at an extremely low cost because it's part of the employer's benefits package. Employer life insurance can be an inexpensive way to get coverage or supplement your existing insurance.
3
Accidental death & dismemberment benefits
Often, basic life insurance does cover accidental death & dismemberment. Basic life insurance would double the death benefit amount if you were to die an accidental death and typically comes at no extra cost. You'll get half the benefit amount if you lose a limb or go blind in one eye.
4
Temporary
Most basic life insurance policies are only available if you continue to work for the same employer and act as annual renewable term life insurance policies. If you don't plan to work with the same employer for the rest of your life, consider getting coverage that you own that isn't tied to your employment.
5
Relatively low coverage
Coverage for basic life insurance is usually a maximum of one year's base salary, without commission or bonuses. For some, this amount is enough, but many will need more coverage. Insurance and financial experts recommend at least 10 times your base salary for life insurance coverage, especially if you're the family's breadwinner.
6
No cash value
Unlike whole life insurance, basic life insurance doesn't have a cash value component. With a cash value account that grows over time, there is nothing to borrow against or take a loan against in a basic life insurance policy. This can vary by employer, so check with yours to see if it differs.
7
Not portable
Employer group life insurance is also usually not portable, so you can't take it with you if you leave your job. No matter the reason, the life policy will terminate with the end of your employment.
OPTIONAL: SUPPLEMENTAL LIFE INSURANCE
What is the difference between basic and supplemental life insurance? Supplemental insurance is an optional upgrade you can add to your basic life insurance policy. It will allow you to get higher coverage limits and may extend coverage to your spouse and dependent children.
When deciding between basic life insurance vs. supplemental, you may find both are best to get the coverage amount you need. We recommend supplemental life, or voluntary life insurance, if basic life isn't enough, like for breadwinners and those who can't afford to fund their final expenses.
How Much Does a Basic Life Insurance Policy Cost?
A basic life insurance policy costs less than an individual policy. It's usually free or extremely cheap. The U.S. Postal Service pays the full cost of post office basic life insurance, while the government pays one-third of federal employee basic life insurance and the employee pays two-thirds.
The cost is based on group rates for all employees and the amount of coverage, which will vary by employer. Someone with a 20-year term, $500,000 life policy will pay between $279 and $3,426 per year, depending on their health, age, gender and the coverage amount. When comparing basic life insurance vs. individual life insurance cost, basic life insurance costs much less.
MONEYGEEK EXPERT TIP
Although basic life insurance is cheap, it usually doesn't offer enough coverage for most people, especially if you want insurance for your family. Buying a supplemental or individual life insurance policy can compensate for the low coverage amount.
Compare Life Insurance Rates
Ensure you are getting the best rate for your insurance. Compare quotes from the top insurance companies.
Frequently Asked Questions
Still have questions about basic life insurance? Here are answers to some commonly asked questions about employee life insurance.
About Mandy Sleight, Licensed Insurance Agent
---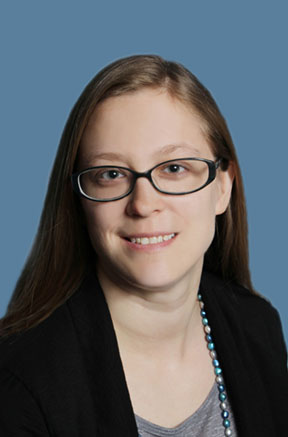 ---