What Is Basic Life Insurance and Who Should Buy It?
---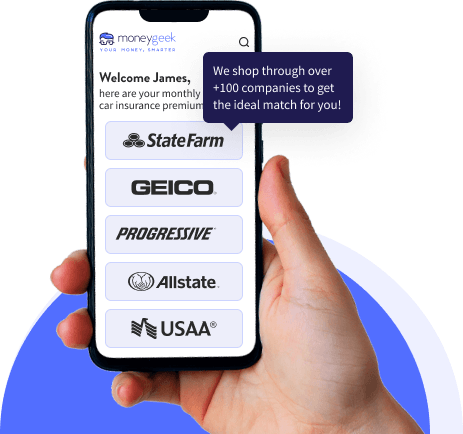 By Mandy Sleight, Licensed Insurance Agent, Finance Writer & Licensed Insurance Agent
Edited by
Jonathan Ramos
 · 
Basic life insurance, often free or low-cost, is offered to eligible private-sector employees. The coverage is usually set at a fixed amount or a multiple of your annual salary. Postal workers get free coverage through Federal Employee Group Life Insurance, or FEGLI, while other government employees pay a reduced premium.
This employer-provided option is ideal for singles or those with minimal final expenses because it provides enough coverage to handle final expenses and debts without the need for a more extensive plan. However, primary earners may need additional coverage, like supplemental life insurance, to adequately support their families' ongoing financial needs.
Basic life insurance is an employer-sponsored life insurance policy.
Postal and federal employees are covered through FEGLI.
Most people (breadwinners especially) are better off adding supplemental life insurance.
How Does Basic Life Insurance Work?
While employer life insurance works the same as traditional life insurance, it's called basic life insurance because it's relatively barebones. It comes with low coverage — typically one year's base salary instead of the recommended 10 years of annual salary — but also has a lower price compared to individual life insurance rates.
While employers often offer it, affiliate groups like credit unions can also provide this insurance type. As part of an employer benefits package, basic life insurance may be available at a low cost or free to the employee.
For some employees, it's automatic unless you decline it, which is the case for federal employees. Private employees may need to fill out an application or sign a form acknowledging the coverage, especially if they have to pay the premium.
Who Qualifies for Basic Life Insurance?
| Eligible for Basic Life Insurance | Details |
| --- | --- |
| | Employers and private companies can offer basic life insurance to their employees as part of their benefits package, though coverage details and offerings can vary by employer. |
| | Unless law or regulation excludes their position from FEGLI coverage, the government automatically enrolls all federal employees in basic life insurance coverage. |
| | Unless excluded by regulation or law, the U.S. Postal Service automatically enrolls postal employees in FEGLI basic life insurance. |
How Much Does Basic Life Insurance Cost?
In many cases, basic life insurance offered through employers comes at little to no cost to the employee. This can be a significant perk, especially for those just entering the workforce or those on a tight budget.
For U.S. Postal Service employees, basic life insurance is generally provided for free through the Federal Employee Group Life Insurance (FEGLI) program. Other government workers also benefit from FEGLI but usually pay about a third of the premium cost.
While the cost can vary depending on the employer and the specifics of the plan, the overarching theme is affordability. This low-cost structure makes employer-provided basic life insurance an accessible entry point into financial planning for many individuals. Keep in mind that the coverage is generally designed to cover only essential expenses like funeral costs and minor debts, rather than financially supporting beneficiaries long-term.
Compare Life Insurance Rates
Ensure you're getting the best rate for your life insurance. Compare quotes from the top insurance companies.
Basic vs. Supplemental Life Insurance
| | Basic Life Insurance | Supplemental Life Insurance |
| --- | --- | --- |
| | Often low-cost or free, usually provided by employers. | Additional premium required. |
| | Has a fixed amount, typically equal to or a multiple of your annual salary. | Flexible amounts that you can tailor to your needs. |
| | Singles or those with minimal financial obligations, as it covers immediate needs like funeral costs and minor debts. | Primary earners or those with dependents, as it can cover long-term financial needs like mortgage payments and educational expenses. |
Basic life insurance is often a starting point that offers essential, limited coverage. Supplemental life insurance fills the gaps, providing extended coverage tailored to your needs. Many opt for both to ensure a well-rounded financial safety net for their loved ones.
WHAT TYPE OF POLICY IS BASIC LIFE INSURANCE?
Basic life insurance typically comes in the form of term life insurance, which provides coverage for a specified period, often 10 to 30 years. Permanent life insurance options like whole or universal life are generally not offered as basic life insurance because they come with higher premiums and investment components, making them more complex and costly than the term policies usually designated as "basic."
Pros and Cons of Basic Life Insurance
Basic life insurance serves as a foundational element in financial planning, offering a financial cushion to your beneficiaries in the event of your passing. Here's a closer look at the pros and cons of opting for basic life insurance to help you determine if it aligns with your financial goals and family's needs.
Pros
Affordability: The most compelling advantage of basic life insurance is its cost-effectiveness. Many employers offer this type of insurance either for free or at a very low cost, making it a financially accessible option for a wide range of people, from young professionals to those nearing retirement.
Simplicity: Basic life insurance is generally straightforward, with most policies requiring no medical exams or extensive paperwork. This simplicity makes it easier for people to opt in without feeling overwhelmed by the intricacies of more complex insurance products.
Immediate Coverage: In many cases, coverage begins almost instantly, often coinciding with the start date of your employment. This immediacy ensures that you're not left unprotected during any waiting periods.
Good Starting Point: For people who are single or without significant financial responsibilities, basic life insurance can offer sufficient coverage for immediate needs, such as funeral expenses or settling minor debts.
Cons
Limited Coverage: One of the main drawbacks is the limited scope of coverage. The death benefit is often predetermined, usually as a fixed sum or a multiple of your annual salary, which may not suffice for long-term financial obligations like a mortgage or children's education.
Not Portable: Basic life insurance is often tied to your employment. If you switch jobs, there's a high likelihood that you'll lose your existing coverage, necessitating a new policy.
No Investment Component: Unlike more complex insurance options like whole or universal life, basic life insurance lacks an investment or cash value component, limiting its utility as a financial planning tool.
Weighing the pros and cons can help you decide whether basic life insurance is the right fit for you or if you should consider additional or alternative coverage options.
Should You Get Basic Life Insurance?
Deciding if employer-provided basic life insurance is right for you involves evaluating your financial needs and obligations. If you're single or have limited financial responsibilities, basic coverage may be enough for immediate needs like funeral expenses. However, if you're the primary earner or have dependents, you may find the basic coverage insufficient for long-term financial commitments.
In such cases, you can supplement your basic policy with additional coverage to meet specific needs. Keep in mind the policy's limitations, such as its lack of portability if you switch jobs.
Evaluate the following aspects of basic life insurance to determine if a basic policy suffices or if supplemental coverage is necessary.
1
Few requirements
Since basic life coverage is part of a group life insurance policy, there are no medical exams or health questions to answer. Basic life insurance may be a great option if you have serious health concerns and struggle to get life insurance coverage with medical requirements.
2
Low-cost or free
Employer-provided basic life insurance is typically free or comes at an extremely low cost because it's part of the employer's benefits package. Employer life insurance can be an inexpensive way to get coverage or supplement your existing insurance.
3
Accidental death & dismemberment benefits
Often, basic life insurance does cover accidental death & dismemberment. Basic life insurance typically doubles the death benefit amount in the event of an accidental death. This enhancement usually comes at no extra cost. You'll get half the benefit amount if you lose a limb or go blind in one eye.
4
Temporary
Most basic life insurance policies are only available if you continue to work for the same employer and act as annual renewable term life insurance policies. If you don't plan to work with the same employer for the rest of your life, consider getting coverage that you own that isn't tied to your employment.
5
Relatively low coverage
Coverage for basic life insurance is usually a maximum of one year's base salary, without commission or bonuses. For some, this amount is enough, but many will need more life insurance coverage. Insurance and financial experts recommend at least 10 times your base salary for life insurance coverage, especially if you're the family's breadwinner.
6
No cash value
Unlike whole life insurance, basic life insurance doesn't have a cash value component. With a cash value account that grows over time, there is nothing to borrow against or take a loan against in a basic life insurance policy. This can vary by employer, so check with yours to see if it differs.
7
Not portable
Employer group life insurance is also usually not portable, so you can't take it with you if you leave your job. No matter the reason, the life policy will terminate with the end of your employment.
Basic Life Insurance Alternatives
If you've determined that basic life insurance doesn't meet your needs, several alternative options can provide more comprehensive coverage. Here are some to consider:
Term Life Insurance: Unlike basic life insurance, individual term life policies offer higher coverage amounts and longer terms, up to 30 years. You can customize the policy to align with your financial goals, such as paying off a mortgage or funding your children's education.
Whole Life Insurance: This type of permanent life insurance offers both a death benefit and a cash value component. The premiums are higher, but the policy accumulates cash value over time, which you can borrow against or use for retirement planning.
Universal Life Insurance: Similar to whole life, universal life insurance also has a cash value component but offers more flexibility in premium payments and death benefits. It allows you to adjust your coverage as your financial needs change.
Variable Life Insurance: This option combines life insurance with investment opportunities. You can allocate a portion of your premiums to various investment options, offering the potential for higher returns, albeit with higher risk.
Supplemental Life Insurance: If you already have a basic policy but find the coverage insufficient, you can purchase supplemental life insurance to fill the gaps. This can be particularly useful for covering specific needs like college tuition or long-term care.
Each of these options has its own set of features, benefits and costs. Consider your long-term financial objectives and your dependents' needs to select the coverage that best suits your circumstances.
Frequently Asked Questions About Basic Life Insurance
Experts' Insights on Basic Life Insurance
What are the major benefits and potential downsides of purchasing a basic life insurance policy?

Who should consider purchasing a basic life insurance policy?
Brian C. Payne, Ph.D.
Associate Professor of Finance, Banking and Real Estate at University of Nebraska Omaha
Hanna Morrell
Holistic Financial Coach at Pacific Stoa Financial Wellness
Aaron Rubin, JD, CPA, CFP®️
Partner at WRP Wealth Management
About Mandy Sleight, Licensed Insurance Agent
---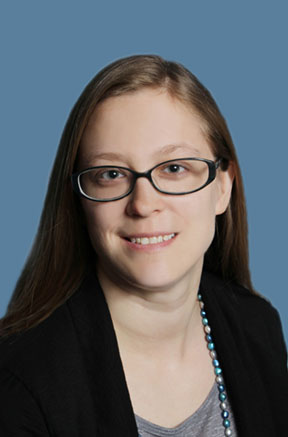 ---