If you're buying a car and don't already have auto insurance, you'll need to purchase coverage for your new vehicle before leaving the lot. While some people may wait until they're signing on a car to secure auto insurance, it's usually better to find coverage well in advance.
Shopping for insurance ahead of time allows you to compare offers, determine the appropriate level of coverage and find a policy that's right for you. You don't need your new car's vehicle identification number (VIN) to review quotes, so you can compare sample rates and decide on an insurer before you've purchased your vehicle.
TABLE OF CONTENTS
You don't have to wait until you buy your new car to purchase auto insurance.
Shopping around for a policy can ensure that you get the best deal for you.
You can choose your policy start date to begin coverage on the day you plan to take your new vehicle home.
Get ready for your new car

Shop around to get the cheapest insurance before you buy.

Find the coverage you need

Drive off the lot with the right provider for you.

See what your new vehicle will cost to insure.
You Need Insurance When You Buy a Car, But Not Before
Navigating the process of purchasing a new car can be confusing, but luckily the rules surrounding insurance are pretty simple. In almost all states, you need auto insurance before buying a car; it's illegal to drive your new vehicle off the lot without being adequately insured.
MoneyGeek explored some of the most important things drivers should know before buying and insuring a new vehicle.
Should You Have Insurance Before Buying a Car?
How Soon Do You Need Auto Insurance After Buying a Car?
If you already have auto insurance, there's typically a grace period of seven to 30 days before you need to report your new car to your insurance company and add it to your policy. If you don't have any car insurance, you'll need to purchase a policy before you're legally allowed to drive your car.
Can You Ever Buy a Car Without Insurance?
Technically speaking, some car dealers may allow customers to purchase a car without having an active auto insurance policy. That said, you're still not allowed to drive the car off the lot until it's insured.
MONEYGEEK EXPERT TIP
Drivers who already have auto insurance have a grace period before adding their new car to their auto insurance policy. This period can vary, but it typically lasts between seven and 30 days. Different states have different regulations for grace periods and lapses in coverage, so be sure to check your policy details to make sure you're covered.
How to Get Auto Insurance Before Buying a Car
Before you drive your new car home, you'll need to purchase an auto insurance policy that meets your state's minimum requirements.
1
Shop around for multiple quotes.
When looking for a car insurance policy for your new vehicle, shopping around for quotes can help you get the best deal possible. Be sure to compare rates from at least three insurers using similar coverage options. It helps to have a driver's license and an established driving record; it is hard to get real car insurance quotes without a license.
2
Decide on the coverage you need.
How much coverage you need depends on where you live, the vehicle your plan to buy and your personal preferences. Most states mandate a certain amount of minimum coverage. If you have a more expensive car, you may want to consider purchasing additional coverage. Optional coverage types like comprehensive and collision coverage are also recommended.
3
Gather information for the drivers you want covered under the policy.
You'll need to have driver information for everyone on your policy, including their names, birth dates, social security numbers and driver's license numbers before you purchase a plan.
4
Decide on a policy option and insurer.
Once you know what insurer you want to use, you can give them all of the information mentioned above and get your policy ready to be put in place as soon as you pick a specific vehicle.
5
Choose a vehicle.
You'll need specific information about your new car to purchase a policy, including the make, model, year and VIN. While the VIN is necessary to secure coverage, you can still browse quotes before you know it.
6
Finalize purchasing your car and insurance policy.
Once you know the exact car you plan on purchasing, you can supply the insurance company with your car's VIN and finalize your policy. Most insurers let customers set the start date of their policy — be sure that your policy is active before you get your new car.
Before paying, you might want to ask your insurer if they offer a no down payment car insurance so you will have an option to pay monthly instead of paying full upfront.
Auto Insurance Calculator
See how the Average Annual Auto Insurance Rates vary with the options chosen.
Frequently Asked Questions About Getting Insurance Before Buying a Car
Buying car insurance for a new vehicle can be tricky. Here are some answers to the most commonly asked questions related to insurance for new cars to make the process easier.
About Margaret Wack
---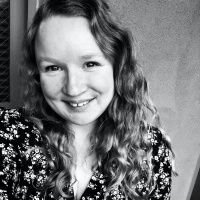 ---