Most people see paying for health insurance as an additional expense. But what some may not realize is that it impacts an individual's personal finances positively in many ways. The National Center for Health Statistics' most recent survey found that 9.2% of Americans have no health coverage. Although that's slightly lower than the uninsured rate in 2020, that still translates to 30 million people.
MoneyGeek looks at America's uninsured from different angles — how numbers vary between states, age groups and race. We also determined why people remain without coverage despite its benefits.
Total Americans Without Health Insurance
In 2021, roughly 30 million people did not have health insurance in the U.S. This number includes all age groups, but nonelderly adults have the highest uninsured rate. At 13.5% without coverage, those surveyed were aged 18 to 64.
Uninsured Americans also lose opportunities for easier financial planning, especially those who want preventive care or need prescriptions. Most say cost is the primary reason they have no health insurance. It's unfortunate because being uninsured can be more expensive if a medical emergency occurs. Other causes include a complicated process, lack of familiarity with available plans and loss of employment.
MoneyGeek's guide breaks down the numbers of uninsured Americans in the following sections. We'll also explore other reasons why people remain uninsured.
At its highest, the number of uninsured Americans reached 46.5 million in 2010. It has fluctuated since 2008. Increases in uninsured Americans is primarily due to the effects of economic recessions.
Uninsured rates began to decrease starting in 2010, with the introduction of the Affordable Care Act (ACA). There were significant coverage provisions to the ACA in 2014, allowing all Americans access to more affordable health plans through the Marketplace. The Medicaid program was also expanded in some states so that more low-income families could qualify.
Uninsured rates continued to decrease until 2016. By then, 20 million more people had health coverage than before the ACA was in place. Unfortunately, numbers began creeping up again, reaching 28.9 million in 2019. The Center on Budget and Policy Priorities entertains the possibility that policies enacted by the then-administration played a role.
Uninsured by State
You can look at the number of uninsured people in the U.S. from different angles. One of them is location. The cost of health insurance, the top reason people give when asked why they're not insured, is also affected by where you live.
MoneyGeek's study detailed how many Americans are uninsured in each state, showing how numbers can vary between areas. Darker shades indicate higher uninsured rates, while lighter colors show that a more considerable portion of the population has coverage.
Massachusetts holds the title of best insurance rate in the country. Only 3% of their population has no health insurance. Other states with uninsured rates below 5% are the following:
Rhode Island (4.1%)
Hawaii (4.2%)
Vermont (4.5%)
Minnesota (4.9%)
Sixteen states have uninsured rates above 10%. Texas tops the list at an uninsured rate of 18.4%. Oklahoma, Georgia, Florida and Mississippi follow with 13% or more of their population having no health insurance.
Out of the ten states that do not have expanded Medicaid, eight have higher than 10% uninsured rates. The exceptions are Kansas and Wisconsin, with 9.2% and 5.7%, respectively.
Uninsured by Age
Another consideration when analyzing how much of the country's population has no health insurance is age. MoneyGeek's guide shows six distinct groups. The first includes those who are 18 and younger. The following groups are working-age adults aged 19 to 25, 26 to 34, 35 to 44 and 45 to 64. The last age group is those 65 and older.
The graph below shows individual figures for all segments.
At first glance, you'll immediately notice that uninsured rates for age groups at either end of the spectrum are significantly lower. Access to public health insurance programs might be one reason — these aren't available for working-age adults. For example, children younger than 19 from low-income families may be eligible for the Children's Health Insurance Program (CHIP) or Medicaid. Seniors, on the other hand, typically get coverage from Medicare.
Uninsured rates are highest for those 19 to 25 and 26 to 34. Your eligibility for CHIP stops when you turn 19, and those who turn 26 also lose access to their parent's health coverage.
That leaves individuals with three options for health insurance. They can secure coverage through employer-sponsored plans, purchasing directly through the Marketplace or acquiring coverage through TRICARE.
Uninsured by Race and Ethnicity
You can also look at uninsured rates from the angle of race and ethnicity. MoneyGeek's guide includes four groups: Hispanics, Non-Hispanic Whites, Non-Hispanic Blacks and Non-Hispanic Asians. The data spans three years — from 2019 to 2021 — showing how numbers may have changed over time.
However, these numbers only focus on adults aged 18 to 64. It excludes people covered by public health programs like CHIP, Medicare and Medicaid as they are plans that are available contingent on age.
Out of the four groups, Hispanics are most likely to be uninsured at 30.1%. At 14.1%, Non-Hispanic Blacks have an uninsured rate at almost half of the uninsured rate of Hispanics. Non-Hispanic Whites and Non-Hispanic Asians have single-digit rates of 8.7% and 6.3%, respectively.
If you observe how uninsured rates shifted within three years, only Hispanics show an increase from 2020 to 2021. All other groups, including Non-Hispanic Whites and Non-Hispanic Blacks, display a decrease.
Reasons Why Americans May Not Have Coverage
There may be many reasons why 9.2% of the U.S. population has no health insurance. Most work-aged adults (those between 18 to 64) say that cost is a primary factor because they find the monthly premiums too expensive.
However, affordability was not the only factor. Other reasons also surfaced, and MoneyGeek lists those in the table below.
Top Reasons for Being Uninsured

Description

A whopping 73.7% of adults said that they found the health insurance cost too high. Those who aren't in good health may need to pay higher premiums than those in better health conditions. The same applies to older potential buyers — typically between 50 and 64.

If you come from a low-income household but don't qualify for Medicaid, your only option is to go with a private provider. Unfortunately, The Congressional Budget Office estimates that a third of single uninsured adults pay more than a tenth of their income for coverage.

Those who said they have no health insurance because they are ineligible for coverage amounted to 25.3%. Ineligibility can come in different forms.

Some individuals work for employers who do not offer health insurance as part of their benefits package. For those that do, the cost deters them from enrolling.

Another factor that contributes to ineligibility is the Medicaid expansion. Currently, there are still ten states that have not implemented it, which results in restricted eligibility.

Being young and in good health may sometimes lead people to believe that they don't need health insurance yet. These are adults, typically between 18 to 29. They are usually the ones in good, very good or excellent health.

Together, they're part of the 21.3% who gave this reason for not having health insurance.

Enrolling in a health insurance plan may be confusing, especially for first-time buyers. You'll run into several unfamiliar terms, such as copays and coinsurance. Not everyone understands the difference between a deductible and an out-of-pocket maximum.

It may leave people overwhelmed, discouraging them from signing up.

Plans Do Not Match Healthcare Needs

Much like having a plethora of health insurance-related terms, there are also different types of plans and metal tiers.

Some people aren't clear about their healthcare objectives, which makes finding a plan to match their needs challenging. It often leaves them with the impression that those available aren't suited for their specific circumstances and preferences.

In 2019, only 2.8% said they have no health insurance because they lost their jobs. Kaiser Family Foundation says this number may have increased in succeeding years due to the COVID-19 pandemic.

An employer health benefits survey in 2020 showed that around 157 million people rely on company-sponsored health plans for coverage.
As the table above shows, people's circumstances often affect their decisions about whether or not to enroll in a health insurance plan. Unfortunately, several elements play into this, such as ethnicity, income, age and gender.
For example, those who said health insurance was too expensive were more likely to be women in not-so-good health, between 50 and 64. Those who feel they don't need coverage are usually men aged 18 to 29 and in good or excellent health.
Americans Without Health Coverage FAQs
It's interesting to see how many Americans don't have insurance. You must look at the data from several angles to get a complete picture. MoneyGeek gathered the most commonly asked questions and their responses to provide further information.
Expert Insights on Uninsured Americans
You can observe many trends when you analyze how many Americans are uninsured. Our interviews with industry leaders and subject matter experts resulted in these insights about people without health coverage.
A staggering 30 million Americans were uninsured in 2021. What do you think are the contributing factors?

Besides protecting you from costs due to medical emergencies, what are the other benefits of health insurance that people may not immediately see?

What strategies can we apply to help increase the number of insured individuals in the country?
Randy VanderVaate
CEO & Founder of Funeral Funds of America
Greg Wilson, CFA
Co-owner of ChaChingQueen.com
Dennis Shirshikov
Strategist at Awning.com
Related Content
Health insurance is a broad topic. Some who aren't well-versed may find it overwhelming. Fortunately, there's no lack of online resources that provide information about this subject. MoneyGeek's guide includes links to pages you can peruse to gain further insight.
About Nathan Paulus
---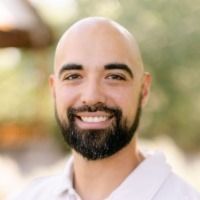 ---