Most car insurance companies offer a variety of payment methods to make it easier for you to pay for your policy. Although bank account transfers, debit cards and credit cards are the most common payment options, auto insurers also accept checks and money orders in the mail.
Some smaller insurance carriers may offer PayPal as a payment method, but most major companies won't accept PayPal. Still, you can ask your provider if it accepts PayPal payments or other online wallets to be sure.
Note that connecting your account to a checking account, debit or credit card and setting up automatic payments can earn you a discount with certain companies. But, for savings with or without AutoPay, it's best to shop around for the cheapest full coverage car insurance.
Table of Contents
Progressive is the only major car insurance company that accepts PayPal as a payment method.
Some of the most common payment options for auto insurance include bank accounts, debit and credit cards, checks and money orders.
Setting up automatic withdrawals from your bank account, debit card or credit card can earn you a discount and lower your bill.
Do Car Insurance Companies Accept PayPal or Other Mobile Payment Services?
Although it's possible for car insurance companies to accept PayPal and other mobile payment services, it happens very rarely. In fact, MoneyGeek found that only one major auto insurance provider, Progressive, accepts PayPal payments. But there's no harm in asking your auto insurance company about its available payment methods.
Progressive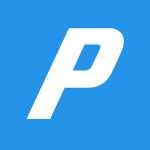 pros
Accepts PayPal as a payment method
Offers custom parts coverage
Has discounts for bundling, paying in full, going paperless and more
cons
Expensive for teen drivers
Lacks new car replacement and better car replacement coverages
No discount for airbags, anti-theft system or defensive driving
COMPANY HIGHLIGHTS
Progressive is an average-rated auto insurer that offers neither cheap nor expensive rates for most drivers. It ranks well in customer complaints and financial stability but slightly falters in customer satisfaction. But its discount score is excellent.
With Progressive, you can purchase custom parts coverage, a rare add-on that covers customized car accessories like a stereo or custom wheels. Progressive allows policy payments through PayPal and may provide a discount if you pay in full or go paperless.
Read MoneyGeek's Progressive Auto Insurance Review
Common Payment Methods for Car Insurance Companies
PayPal is rarely accepted by auto insurance companies, but don't fret. They make it a point to offer multiple options to make paying your car insurance policy easy. Typically, they prefer bank account transfers, debit cards or credit cards as payment methods, but they also accept checks and money orders.
One of the most common payment methods for car insurance is a bank account. This option allows you to use your bank account to directly withdraw the payments for your policy. You can also have the full amount of your policy withdrawn to pay it in full.

Most car insurance companies accept debit cards or credit cards as a form of payment. You may incur a fee when you use your card, so be sure to check for that information to avoid a charge.

Also, setting up automatic payments or paying in full may earn you a discount and save you money.

If you're more comfortable with paper payments, you may pay for your policy using a check or money order. You could mail them or potentially pay in person at the insurer's office.

It's important to remember that if you choose either payment option, you need to mail your check or money order in time to avoid being late and incurring a fee.

Many auto insurance companies have a mobile application that you are free to download. With a mobile app, you can log in to your account, monitor your policy status, file insurance claims and make monthly payments. Plus, going paperless may earn you a discount with some insurance providers.
Automated Payments & Other Discounts
Depending on the auto insurance payment method you choose, you may be subjected to a fee. For instance, some insurers may charge a convenience or processing fee if you pay using your credit card.
You may be able to reduce your payments with car insurance discounts from your provider. These include discounts for setting up automatic withdrawals, paying in full, going paperless and early signing.
Types of Automated Payments
| Automated Payment | Description |
| --- | --- |
| Automated Payment | Some car insurance companies provide a discount when you set up automatic withdrawals directly from your checking or savings account to pay your premium. |
| Pay in Full | You're usually given the option to pay your car insurance bill all at once or in installments. If you choose to pay in full, you may earn a discount with certain providers. |
| Paperless | When you choose to go paperless — for billing and policy documents — and pay your car insurance premium online, you may qualify for a paperless discount with some insurance companies. |
| Early Signing | Because car insurance is required in nearly all states, you want to avoid a lapse in coverage. Getting a quote and/or buying auto insurance before your active policy expires can help you lower your bill if the new company offers an early signing discount. |
| Responsible Payment | Paying your car insurance bill early or on time can help you avoid late payment fees. And if you've had no late fees/insufficient funds/non-payment cancellation notices in a specific period, you may earn a responsible payment discount. But this discount is rarely offered, so confirm with your provider if it's available. |
Frequently Asked Questions
Below, MoneyGeek answered some frequently asked questions to help you learn more about car insurance companies that accept PayPal as a payment method.
About Mark Fitzpatrick
---
---