Car Insurance Online: Which Companies Have Instant Quotes?
Online Car Insurance Companies
Which Companies Offer Insurance Quotes Online?
For consumers looking for cheap car insurance, starting the search online can be a great option. Most car insurance companies provide free quotes online and even have online payment options so that you can sign up for a new policy at your convenience. You can quickly get reliable quotes from many insurance companies online, helping you weigh your options. Comparing quotes can help ensure that you get the best rate, whether you're looking for a policy right away or wanting to plan for the future.
The coverages you need may not be the same as the minimum requirements.
Online quote tools are useful for conducting your initial research when looking for a new insurer right away or planning for the future.
Your best and cheapest options will vary depending on factors such as age, location and driving history.
How to Find Cheap Car Insurance Quotes Online
Car insurance rates will vary depending on a wide variety of factors, such as location, driver age (for example, teen drivers tend to be more expensive to insure), vehicle type and driving history. So what's "cheap" for one person may not be for another. That's why casting a wide net when getting quotes is so important.
There are several ways to get online insurance quotes. You can use comparison tools, like those provided by MoneyGeek to get quotes in your area, or you can use a specific car insurance company's website to get a quote. Not only can you compare quotes from different companies, but you can also compare rates for different types and ranges of coverage. For instance, you can compare the cost of minimum liability coverage with the price of comprehensive and collision insurance to see how much more it will cost to have more protection.
You'll also want to look at the coverage included, payment schedule and deductible to compare quotes and find the best one for you. Comparing these offerings can help you find the most affordable option that provides the level of your needs.
Compare Auto Insurance Rates
Ensure you are getting the best rate for your car insurance. Compare quotes from the top insurance companies.
What Is an Online Quote?
An online car insurance quote is like a peek behind the curtain. It allows you to see what kind of premium you might get for a certain amount of coverage.
A quote is not necessarily a promise, however, and things can change. For example, if information not included in the screening questions surfaces later (a ticket or DUI, for example), the rate could increase or decrease. However, for the average driver, a quote is a solid jumping-off point for what to expect from that company. What's important is that you're gathering information and considering your options.
Cheapest Online Car Insurance Companies for 2020
When searching for online car insurance quotes, knowing the most affordable companies overall and having a sense of the average cost of car insurance can help you narrow down your options. Car insurance quotes vary based on your location, driving record, vehicle type and other factors, so getting a collection of unique quotes can help you find the best rates for you. On average, companies provide the most affordable rates for 100/300/100 comprehensive collision coverage.
Scroll for more
How To Get Cheaper Rates in an Online Quote
You can find several ways to get cheaper rates in an online quote. Start with comparing auto insurance quotes from several providers. You can also look at your credit score and driving records since they can impact your rates. If they are on the low end, try improving your credit score and driving records. Some providers may offer discounts for clean records.
Another way to lower your rate is to drive a less expensive car. You can also decrease coverage for older cars and ask for discounts. You may be eligible for discounts other than having a clean driving record. Some discounts include a low mileage discount if you tend to carpool to destinations, or purchasing your auto insurance with the same insurer as your homeowners insurance.
FAQ: Online Auto Insurance Quotes
Getting your car insured is essential, but it's also not always the most straightforward process. Here are some commonly asked questions about getting cheap car insurance quotes online to help you understand the process.
What do online car insurance quotes include?
It can vary depending on how you request a quote. For example, you can use a quote tool that pulls quotes from different insurers. Or you could go through an insurance company's own quote tool, which will generally give you various options to compare from that company. In general, an online car insurance quote includes your potential premium — which can be charged annually, semi-annually or monthly — for a given set of coverages.
Are car insurance quotes online accurate?
In general, the more accurate the information you provide, the more accurate the quote will be. When you get car insurance quotes online, they may not be the exact figures you'd get from that insurer. But they do provide a good ballpark estimate. So, they are still useful tools when shopping for cheap car insurance online.
How can I get car insurance quotes online?
You can go directly through a specific car insurance company to see your potential options from that company only, or you can use a tool that gathers quotes from many insurance companies. The latter is generally more useful for those who are just beginning their search.
Are online car insurance quotes free?
Yes. You should never have to pay for a quote from a car insurance company. If a company tries to charge for one, you are not dealing with a reputable insurer.
What are the pros and cons of an online quote?
The biggest "pro" for online quotes is that they allow you to understand your options when it comes to car insurance — which can otherwise feel difficult to understand. It's also a convenient way to shop for insurance, and you can see what different coverages could cost. For example, you may wish to increase the deductible to save on your premium. According to the Insurance Information Institute, raising a deductible from $200 to $500 could save between 15% and 30%.
Keep in mind that while it can save you money in the short term, you should make sure that you can still afford the deductible if something happens, like an accident that requires you to use your insurance. This will ensure that your insurance is still useful while being affordable.
On the flip side, getting car insurance quotes online won't allow you to ask questions as you would be able to by going directly to an agent. Research will be required beforehand to ensure you're getting enough coverage, given your circumstances. You may still have to contact an agent or insurance company directly to secure your policy.
How to Buy Car Insurance Online
Understand what coverages you need.
As long as you provide information about where you live, an online quote should include the minimum required coverages. Some shoppers will want additional options, like roadside assistance or higher coverage amounts, depending on their situation. Understanding what you need is critical to getting accurate quotes and getting car insurance fast.
Gather online quotes from several insurers.
Insurance options can vary depending on where you live, so the best way to see which one will be the least expensive given your desired coverages is to get as many car insurance quotes online as you can. An online quote tool comes in handy here, especially one that gathers quotes from several companies at once. You won't have to worry about looking into companies that may not even offer insurance where you live.
Weigh your options and select the best one for you.
Once you have those quotes handy, you can compare the prices and coverage options. Make sure to consider the payment schedule. Some insurance companies may offer an annual estimate that includes a related discount, while others may give you a monthly payment estimate. By breaking things down into comparable buckets, you can more easily figure out the best car insurance option for you. You should also look into the companies to make sure that the ones you're considering meet your other needs. For example, if you value in-person customer service, having a knowledgeable agent might be a good idea. If you want to access your coverage information or make claims on the go, tech offerings like a mobile app may be more important to you.
Contact the company (likely your local agent) and get your vehicle insured.
Once you've picked your best option, you can contact the company to begin the process and get your policy in place.
Find Online Rates in Your State
Location is another factor that impacts auto insurance rates. Depending on where you live, rates can increase based on the likelihood of an accident or potential auto thefts in the area. You can find the best rates in your state below.
Read More on Auto Insurance
Expert Advice on Online Car Insurance Quotes
How can consumers safely shop for car insurance online?

How has online car insurance shopping changed the insurance landscape for both companies and consumers?

Are there any disadvantages to being insured by a company that is only online?
---
Elaine Luther

Business Management Professor at Point Park University

Dr. Mark Scanlan

Professor of Economics at Stephen F. Austin State University

Dr. Daniel Perez Liston

Associate Professor of Finance at the University of St. Thomas-Houston

Dr. Hwan Shin

Associate Professor of Finance at The University of Texas at Tyler

Frank G. Cabano

Assistant Professor, Marketing and Management at The University of Texas at El Paso

Dr. Brenda Wells

Robert F. Bird Distinguished Professor of Risk and Insurance at East Carolina University; Director, Risk Management and Insurance Program
---
About the Author
---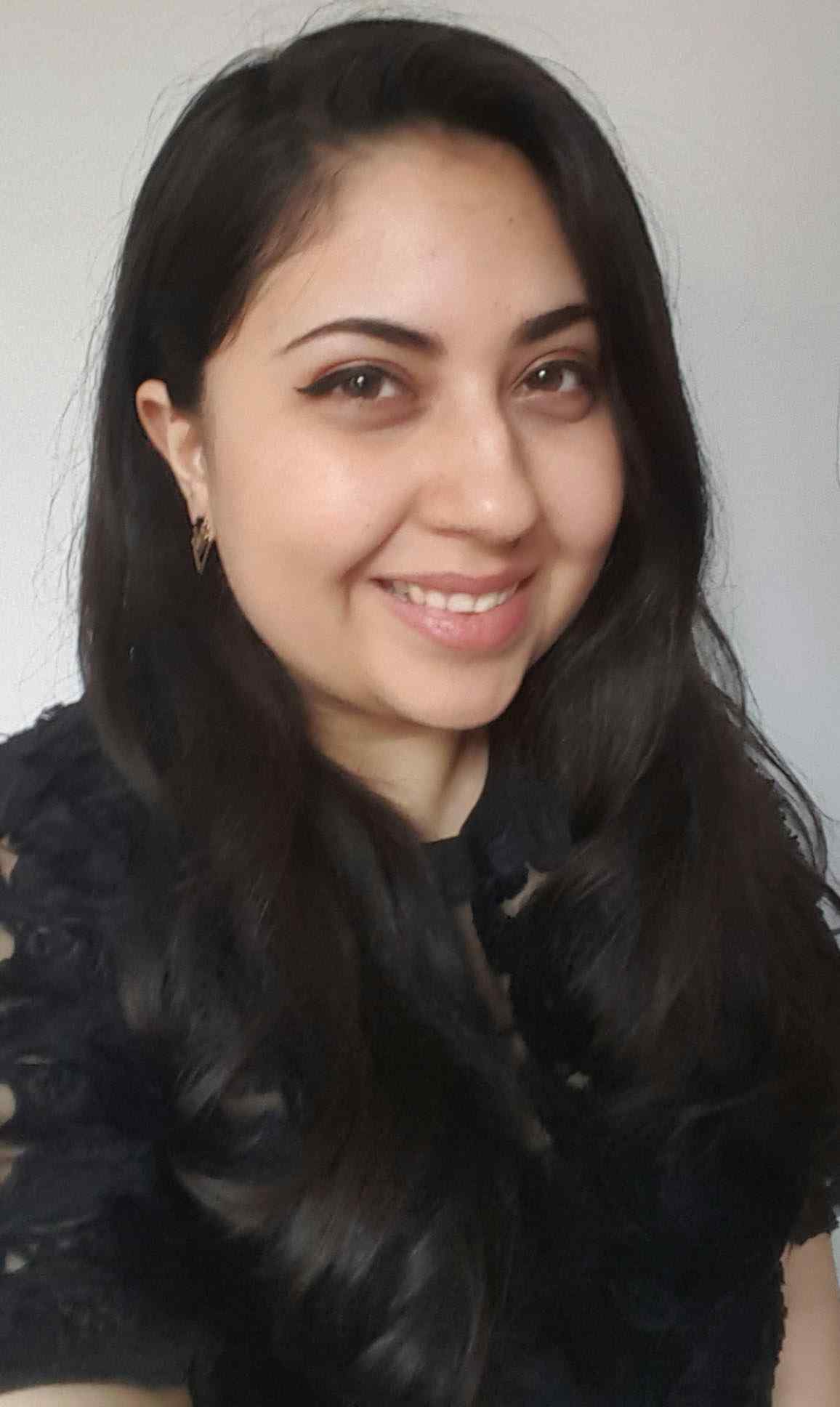 ---