Non-owner car insurance provides liability coverage for drivers who don't own a car but still need protection on the road. It's ideal for drivers who frequently borrow vehicles or need to maintain continuous auto insurance. These policies can also aid drivers with violations like DUIs in reinstating suspended or revoked licenses by demonstrating financial responsibility.
Progressive emerged as the most budget-friendly non-owner car insurance in California. It's also the state's overall best provider, striking the perfect balance between affordability and top-notch service. For California drivers seeking non-owner car insurance after a violation, Farmers is MoneyGeek's top recommendation.
Non-Owner
Car Insurance
California
2023
Cheapest Non-Owner Car Insurance in California
The two cheapest companies in California for non-owner car insurance are Progressive and Farmers.
Drivers with clean records: Progressive ($37 per month)
Drivers with violations: Farmers ($62 per month)
Our analysis revealed that drivers with a traffic offense on their records are charged an additional $25 per month on average compared to those with a spotless driving history.
Cheapest Non-Owner Car Insurance With a Clean Driving Record in California
Californians with perfect driving records can find the most budget-friendly non-owner auto insurance policies from Progressive and Kemper.
Progressive: $37 per month
Kemper: $37 per month
USAA's non-owner policy is around $27 per month, which makes it the cheapest in the state. However, the company reserves this exclusive offer for veterans, active military and their community. California's most affordable non-owner car insurance policies average $37 per month, just below the national average of $43 per month.
Compare Insurance Rates
Ensure you're getting the best rate for your insurance. Compare quotes from the top insurance companies.
CALIFORNIA MINIMUM INSURANCE REQUIREMENTS
California's baseline coverage requirements for car insurance apply to non-owner car insurance policies as well. These include the following liability limits:
$15,000 for bodily injury liability per person
$30,000 for bodily injury liability per accident
$5,000 for property damage liability per accident
While these limits fulfill the legal mandate for coverage, they might not be sufficient for every driver. Evaluating your coverage needs is crucial before committing to a specific policy.
Cheapest Non-Owner SR-22 Car Insurance in California
For California drivers with violations seeking budget-friendly non-owner car insurance, Farmers and Travelers are MoneyGeek's top picks.
Farmers: $62 per month
Travelers: $66 per month
California's military community members can secure the most affordable SR-22 insurance from USAA at a modest average monthly rate of $43.
If your driving record includes DUIs or at-fault accidents, you may need to file an SR-22, which can bump up your insurance costs. California's average cheapest non-owner SR-22 insurance policy is $64 per month, slightly more expensive than the national average of $59.
WHAT IS SR-22 INSURANCE?
Contrary to popular belief, SR-22 is not a type of car insurance. It's a validation certificate that your insurance company will file for you, confirming your compliance with state-mandated coverage levels. The state typically requires an SR-22 after a severe traffic offense. Often dubbed "SR-22 car insurance," it demonstrates your financial responsibility, assuring you're suitably insured as you get back on the road.
What Is Non-Owner Car Insurance?
Non-owner car insurance is a specialized policy for individuals without a vehicle, offering liability coverage for borrowed or rented cars. It covers property damage and bodily injury to others in case of an at-fault accident but excludes damage to the driven vehicle or personal injuries. Some insurers in California may provide additional coverage options tailored to individual needs.
Refer to the table below to compare the coverage offered between non-owner car insurance and a full coverage policy, highlighting their unique features.
| Policy Coverage | Full Coverage | Non-Owner |
| --- | --- | --- |
| | | |
| | | |
| Personal injury protection | | |
| Uninsured/underinsured motorist | | |
| | | |
| | | |
| | | |
Average Cost of Non-Owner Car Insurance in California
The average cost of car insurance for non-owners in California is $41 monthly, lower than the national average of $43. However, your unique driver's profile plays a crucial role too. Factors such as age and driving history can influence your premiums to a greater extent than where you live.
Non-Owner Car Insurance Cost Comparison: National vs. State
National Average Cost
Monthly Premium
$43
California Average Cost
Monthly Premium
$41
On average, non-owner car insurance in California is:
$2 saved
This is 5% less expensive.
Best Non-Owner Car Insurance in California
The top insurers offering exceptional non-owner car insurance policies in California are:
Progressive: MoneyGeek score of 59 out of 100 ($37 per month)
Travelers: MoneyGeek score of 58 out of 100 ($41 per month)
GEICO: MoneyGeek score of 53 out of 100 ($41 per month)
MoneyGeek's comprehensive rankings consider affordability, J.D. Power's customer service data and AM Best's financial stability ratings. By exploring our reviews of these three leading companies, you'll be well-equipped to select the ideal provider to suit your needs.
MoneyGeek Top Pick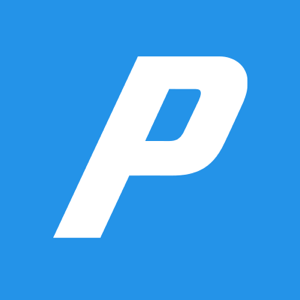 Progressive
Established in 1937, Progressive has consistently demonstrated innovation and a forward-thinking approach with its unique coverage options, such as Custom Parts and Equipment (CPE) and the Snapshot program, which rewards safe driving habits. Its rates are generally reasonable, save for young drivers who might find increased premiums. Progressive strongly emphasizes customer satisfaction, ranking highly on MoneyGeek's lists of the best car insurance companies across the U.S.
Runner-Up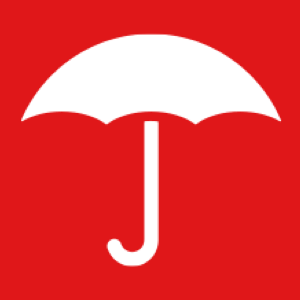 Travelers
Travelers is known for striking a balance between affordability and customer satisfaction, offering moderately-priced insurance for various driver profiles, including drivers with violations on their records. With an impressive A++ financial rating from AM Best, you can depend on Travelers to pay its claims promptly. However, the company's claims management may be lacking relative to its competitors. It also may not offer many unique coverage options, but its available discounts can save you money on premiums.
Third Place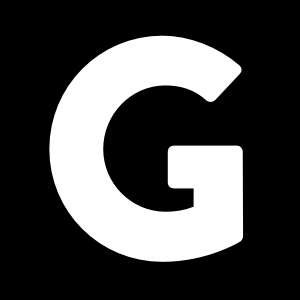 GEICO
GEICO offers competitive premiums and an A++ financial rating from AM Best, suggesting accessible and reliable coverage. A unique coverage offered by GEICO is its Mechanical Breakdown Insurance, which offers cheaper rates compared to standard dealer-extended warranties. While maintaining an above-average customer satisfaction score, GEICO also provides a generous selection of discounts, including discounts for safe driving, good students and military personnel. Although it receives more customer complaints than the national average, GEICO's commitment to affordable policies and customer satisfaction makes it a popular choice for auto insurance.
Should You Get Non-Owner Car Insurance in California?
Providers design non-owner car insurance policies for individuals who don't own a vehicle but still require coverage while driving. These policies provide liability protection in case of an accident, ensuring peace of mind for various drivers. The following drivers may find that a non-owner car insurance policy is ideal for their needs:
Who Should Consider Non-Owner Car Insurance?
For individuals who frequently rely on friends or family members to lend them a vehicle, a non-owner car insurance policy provides you with an extra layer of protection. It also ensures that the vehicle owner's insurance policy won't be solely responsible for any damages or injuries sustained during an accident.

While rental companies typically offer insurance coverage, these policies can be expensive and may not provide adequate protection. A non-owner car insurance policy is a cost-effective alternative, offering liability coverage to drivers who rent vehicles for short-term use, such as vacations or business trips. These plans can supplement the rental company's policy. This way, occasional renters are well-prepared for potential financial setbacks after an accident.

A non-owner car insurance policy allows drivers who temporarily do not have a vehicle to maintain continuous coverage, preventing potential gaps in their insurance history. This continuous coverage can lead to lower insurance rates in the future, as insurers often view drivers with consistent coverage as less risky. It also protects drivers while operating borrowed or rented vehicles during this transitional period.

License reinstatement seekers

Obtaining a non-owner car insurance policy can be crucial in reinstating your license, demonstrating your financial responsibility and commitment to safe driving. With this coverage in place, reinstatement seekers can prove to the authorities that they're prepared to handle potential liabilities on the road, increasing their chances of successfully regaining their driver's license.
ONE-DAY CAR INSURANCE
Beware of providers claiming to offer "one-day insurance" policies, as these plans are not genuine temporary car insurance in California and could be a scam. If you require temporary car insurance for situations like a move or a road trip, it's safer to opt for rental car insurance provided by the car rental company. This legitimate coverage protects you during your short-term travels without falling prey to fraudulent insurance schemes. Always exercise caution and do thorough research before purchasing any insurance policy.
Frequently Asked Questions About Non-Owner Car Insurance in California
Navigating non-owner car insurance in California can be confusing. Here are some frequently asked questions and answers to help you better understand your coverage options.
Auto Insurance
Auto Insurance
About Mark Fitzpatrick
---
---