Compare the Cheapest Car Insurance Quotes in Murfreesboro
The best car insurance companies in Murfreesboro balance quality service with affordability. MoneyGeek compared policies with varying coverage amounts for drivers with different driving histories to help you find suitable rates. Drivers in Murfreesboro pay, on average, $804 per year for auto insurance, which is 21% lower than Tennessee's average. The cheapest policy from a widely available insurer comes from GEICO, costing an average of $634 per year.
REVIEW AUTO INSURANCE RATES
Ensure you're getting the best rate for your auto insurance. Compare quotes from the top insurance companies.
Advertising & Editorial Disclosure
Last Updated: 11/3/2022
On average, GEICO features the most affordable full-coverage policies in Murfreesboro, while State Farm offers the cheapest state-minimum coverage in the city. Erie offers the cheapest policies for drivers with a speeding ticket on their records.
In Murfreesboro, USAA has the cheapest policies for full-coverage and state-minimum policies. However, its coverage only applies to military members and their families. According to MoneyGeek's analysis, Erie ranks as the best overall provider, combining affordability and customer service.
best
auto insurance
Murfreesboro
2022
The Cheapest and Best Car Insurance in Murfreesboro
The Cheapest Car Insurance Companies in Murfreesboro
MoneyGeek researched the most affordable car insurance companies in Murfreesboro. Our analysis revealed that, on average, the providers with the cheapest rates are:
GEICO: $634 per year
Progressive: $649 per year
USAA offers the cheapest policies at an average of $545 per year. However, only military members, veterans and their families qualify for its coverage.
Car insurance providers in Murfreesboro offer varying rates — you can save over $300 each year if you take the time to compare quotes. Farmers offer a policy with similar coverage for an average annual rate of $948, which is about 50% more expensive than coverage from GEICO.
A full-coverage policy includes liability insurance to cover third-party expenses, along with collision and comprehensive insurance to cover the driver's own costs. Average rates vary with your chosen coverage level.
Cheapest Car Insurance in Murfreesboro
Full Coverage 100/300/100
These Murfreesboro rates apply to a full-coverage policy for a sample 40-year-old male driver. Our methodology page offers more insight into this analysis.
Full coverage costs significantly more than a policy that only meets state minimums. A full-coverage policy, however, also includes the following coverages:
Collision Insurance: This coverage protects against paying for collision damages with other vehicles or stationary objects.
Comprehensive Insurance: This insurance provides coverage for damages related to theft, vandalism, hail and natural disasters.
Paying more for full coverage can save you money in the long run. However, a driver with an older vehicle may benefit from state-minimum coverage, as a full-coverage policy's cost may exceed the value of the vehicle itself.
Compare Car Insurance Rates in Murfreesboro
Ensure you're getting the best rate for your car insurance. Compare quotes from the top insurance companies.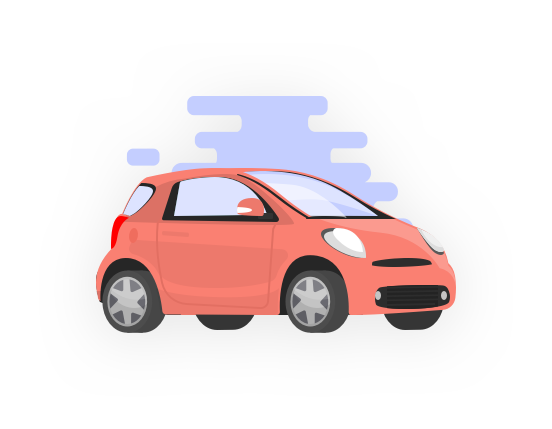 Cheapest Car Insurance in Murfreesboro for Minimum Coverage
The cheapest option you can find in Murfreesboro meets state minimums only. On average, the most affordable state-minimum policies in the city come from the following providers:
Progressive: $298 per year
GEICO: $309 per year
On average, MetLife offers policies at $479 per year as the most expensive in the city — $181 more than comparable policies from Progressive. USAA features the most affordable coverage in the city, on average, at $285 per year. Its policies only apply to military members and their families, however.
State-minimum insurance, as the cheapest option, offers the lowest level of coverage. Most drivers should consider a higher liability coverage limit to ensure better protection.
Use the following table to see how rates change with different coverage levels.
Cheapest Minimum Liability Car Insurance in Murfreesboro
Company

1.

2.

3.

4.

Tennessee Farmers

5.
A state-minimum policy allows you to drive with the legally required amount of coverage without breaking the bank. However, since every driver's profile and needs are unique, minimum coverage might not protect you in case of financial emergency.
In Tennessee, the minimum liability coverage required is 25/50/15, which covers different types of damages per accident. For example, if you caused serious injuries totaling $60,000, your insurance provider will pay $50,000, leaving you to pay the remaining $10,000 out of pocket.
Tennessee Minimum Liability Requirements
Item

Description

Bodily Injury and Property Damage

$25,000 per person, $50,000 per accident and $15,000 for property damage. A more protective level is 100/300/100.
Cheapest Car Insurance in Murfreesboro if You Have Driving Violations
Car insurance companies often charge higher rates for drivers with poor records. These companies offer the most affordable rates, on average, for the following violations:
Cheapest After a Ticket: Erie, $711 per year
Cheapest After an At-Fault Accident: State Farm, $789 per year
Cheapest After a DUI: Progressive, $702 per year
If you have a military background, you can save a lot by taking advantage of USAA's exclusive offers. The average cost for drivers with a speeding ticket on their records is $644 per year, while policies for an individual with an at-fault accident average $774 per year.
If you have committed these violations in Tennessee, they can appear on your motor vehicle record for a minimum of three years. Finding the cheapest policies after a violation by comparing quotes from different companies can help you save a lot on your annual premiums in the meantime.
Cheapest Car Insurance in Murfreesboro With a Violation
Average Cost of Car Insurance in Murfreesboro
Drivers in Murfreesboro pay a lower annual premium for car insurance than both the state and national averages. Compared to the state's annual average rate, which is $1,018, the average cost of car insurance in Murfreesboro is $804 a year. With a difference of $214, that's 21% lower. Compared to the rest of the country, Murfreesboro's average is 43.5% lower than the national average of $1,424 per year.
Personalized Quotes to Get You the Cheapest Car Insurance in Murfreesboro
You can save on policy premiums with rebates or discounts, which is why you should compare quotes from different carriers. Rates vary based on factors like your age, gender, marital status, credit history and postal code, so it's a good idea to get personalized car insurance quotes in Murfreesboro regularly.
Compare Car Insurance Rates in Murfreesboro
Ensure you're getting the best rate for your car insurance. Compare quotes from the top insurance companies.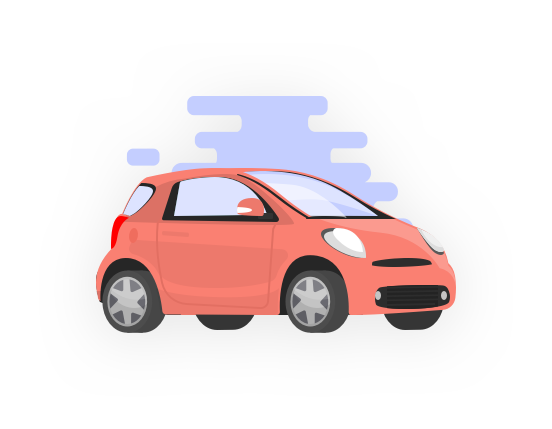 The Best Car Insurance Companies in Murfreesboro
MoneyGeek's analysis of top car insurance providers in Murfreesboro entails comparing user satisfaction, claims and affordability scores.
According to our research, the best car insurance companies in the city are:
State Farm: MoneyGeek score of 89 out of 100
Erie: MoneyGeek score of 83 out of 100
With an overall MoneyGeek score of 96, USAA is the best car insurance company in Tennessee. However, we excluded the insurer from our analysis because its policies are only available to active-duty military personnel, veterans and their families.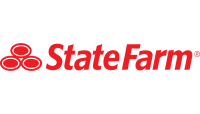 Geek Quick Take
State Farm full coverage policies cost an average of $667 per year in Murfreesboro. The insurer received the highest MoneyGeek affordability score and tied first on the customer satisfaction scale. Policyholders can opt for additional coverage such as rideshare insurance, which most insurance companies do not usually offer.
More About State Farm
The rideshare insurance coverage from State Farm makes sure that the medical, emergency roadside assistance and rental car reimbursement coverages in your personal auto policy remain in effect when you're working for a ridesharing company. It extends those coverages when the app is on and you're available for hire. Once you match with or are transporting a passenger, all coverages except liability insurance remain.
Read MoneyGeek's State Farm auto Insurance Review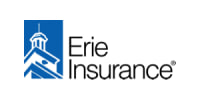 Geek Quick Take
Erie has a perfect claims score and tied first in terms of customer satisfaction. A full coverage policy costs an average of $690 per year, and the insurer offers an add-on for better car replacement coverage that is not often seen with other insurance companies.
More About Erie
Erie's better car replacement coverage, also called auto security, will replace your car with the newest model year if it gets totaled and you have had it for less than two years. If you've had your car longer than two years, you'll get a model that is two years newer. Another add-on is accident forgiveness coverage, which means that after three claim-free years with Erie, your annual premium will not increase the first time you're at fault in an accident.
Read MoneyGeek's Erie auto Insurance Review
Average Cost of Car Insurance by Postal Code
You can use ZIP codes to compare insurance rates in different areas in Tennessee because prices vary depending on your location. Your postal code allows insurers to determine your neighborhood's level of risk. If car accidents or auto thefts are common in your area, you will likely pay higher rates. However, the difference in the average rate of car insurance between ZIP codes in Murfreesboro is insubstantial. Drivers with a 37129 postal code pay about $801 per year for car insurance, while those in the 37130 ZIP pay $6 more on average
Factors That Impact Insurance Costs in Murfreesboro
In addition to individual driver needs and history, location-specific factors like the percentage of uninsured motorists and the rate of fatal accidents also contribute to car insurance rates in Murfreesboro. How Murfreesboro ranks compared to the 300 most populous cities in the United States can have a significant impact on premium costs.
Most Accidents With Fatalities
110th

/300
Most Car Thefts
119th

/300
Most Uninsured Motorists by State
5th

/50
Personal Injury Protection Required
No
Most Annual Rainfall
49th

/300
Most Rainy Days
67th

/300
About the Author
---
---