GEICO offers the cheapest auto insurance overall in Knoxville as well as the cheapest state minimum policy. For drivers with a speeding ticket, Erie provides the most affordable insurance. Drivers who are veterans or still serving in the armed forces may find USAA to be the best choice in most instances.
MoneyGeek also scored the best overall insurance companies based on their balance of affordability and customer service. State Farm scored highest in our analysis.
best
auto insurance
Knoxville
2023
The Cheapest and Best Car Insurance in Knoxville
The Cheapest Car Insurance Companies in Knoxville
When it comes to full coverage policies in Knoxville, the cheapest insurance companies are:
GEICO: $623 per year
Erie: $673 per year
USAA offers the cheapest insurance for drivers from military families with policies that cost an average of $572 per year.
Travelers has the most expensive full coverage insurance in Knoxville, with an annual premium of $935. Its policy costs 50% more than the same one at GEICO.
Comprehensive and collision insurance are usually included in full coverage policies. This is in addition to liability insurance that all drivers must have as per Tennessee state laws.
Cheapest Car Insurance in Knoxville
Full Coverage 100/300/100
MoneyGeek compared full coverage policies from multiple providers in Knoxville for a 40-year-old male driver based on our methodology.
A full coverage policy is more expensive than liability-only because it has comprehensive and collision insurance, which offers more protection as follows:
Comprehensive insurance: pays when your vehicle is damaged due to a non-accident event, such as vandalism or a natural calamity
Collision insurance: pays when you are involved in an accident with another vehicle or a stationary object
Some drivers with older cars prefer a state minimum policy or liability-only insurance. The reason is that full coverage insurance premiums can wind up being more than your vehicle's replacement value.
Compare Car Insurance Rates in Knoxville
Ensure you're getting the best rate for your car insurance. Compare quotes from the top insurance companies.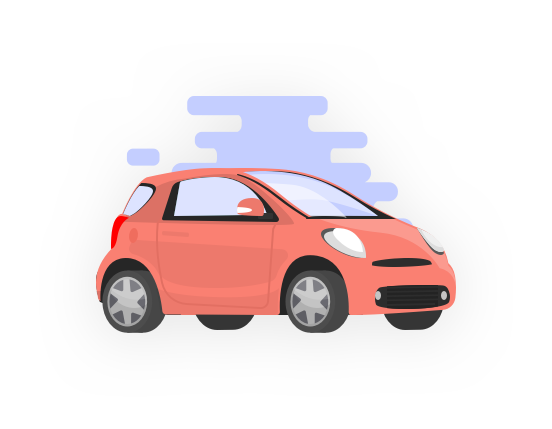 Cheapest Car Insurance in Knoxville for Minimum Coverage
A policy that meets the state's minimum requirements is the most affordable option in Knoxville. The cheapest car insurance in the city is:
GEICO: $296 per year
Tennessee Farmers: $304 per year
At $301 per year, USAA is the second cheapest option, but it is exclusively for current and former members of the military and their families. Allstate, on the other hand, is the most expensive insurer in Knoxville for state minimum liability-only insurance at $517 per annum. That's $221 more than GEICO charges for the same coverage.
Unlike full coverage policies, minimum coverage does not include comprehensive and collision insurance. The liability limits in these policies are also low.
You can, of course, choose higher liability limits than the state's minimum requirements. Use the table below to see how much higher liability insurance will cost you in Knoxville.
Cheapest Minimum Liability Car Insurance in Knoxville
Company

1.

2.

3.

Tennessee Farmers

4.

5.
Choosing a state minimum policy of 25/50/15 is the best option if you are looking to minimize your insurance costs, but you must keep in mind that this could lead to extensive out-of-pocket expenses if you're in an accident.
For instance, if you're in an at-fault accident and the other driver racks up $50,000 in medical bills, your insurer covers you up to $25,000 per person. The unpaid amount of $25,000, in this case, is your responsibility to pay.
Tennessee Minimum Liability Requirements
Item

Description

Bodily Injury and Property Damage

$25,000 per person, $50,000 per accident and $15,000 for property damage. A more protective level is 100/300/100.
Cheapest Car Insurance in Knoxville if You Have Driving Violations
Drivers who have a history of violations, such as DUIs, at-fault accidents or speeding tickets, in Knoxville will have higher insurance premiums. The companies that provide the best cheap car insurance for such drivers are:
Cheapest after a ticket: Erie, $695 per year
Cheapest after an at-fault accident: State Farm, $801 per year
Cheapest after a DUI: State Farm, $738 per year
If you are from a military family and have a speeding ticket on your record, you may be able to get the cheapest insurance in the city through USAA at $678 per year.
Drivers with prior violations can reduce their premiums by improving their driving records over time. It's a good idea in the meantime to get quotes from multiple insurers and see which one offers the best car insurance rates for drivers with bad records.
Cheapest Car Insurance in Knoxville With a Violation
Company

1.

2.

3.

4.

5.

Tennessee Farmers
Average Cost of Car Insurance in Knoxville
An average driver living in Knoxville pays $801 annually for car insurance. However, rates may be higher or lower based on factors such as the driver's age, miles driven per year and coverage level. The city's average car insurance rate is 21.3% lower than the state average annual premium and nearly 50% lower than the United States' average yearly premium of $1,424.
Personalized Quotes to Get You the Cheapest Car Insurance in Knoxville
In Knoxville, car insurance providers base their annual premiums on factors such as the driver's age, ZIP code, credit score and marital status. How your circumstances change based on these factors affects the cost of your auto insurance policy. The best way to find the cheapest rates and increase your chances of getting discounts and rebates is by comparing personalized quotes from different providers.
Compare Car Insurance Rates in Knoxville
Ensure you're getting the best rate for your car insurance. Compare quotes from the top insurance companies.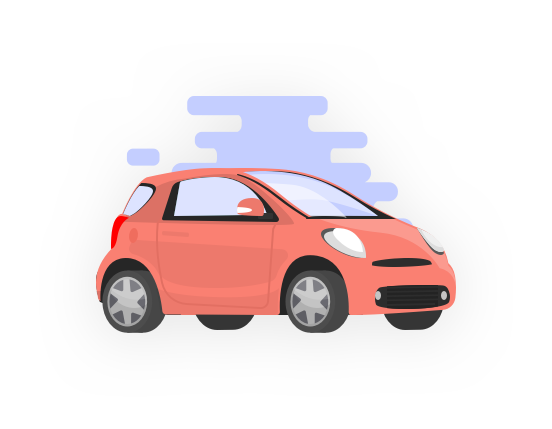 The Best Car Insurance Companies in Knoxville
MoneyGeek determined the best auto insurance companies in Knoxville based on average premiums, claims scores and user satisfaction ratings. Our research shows that the top two auto insurance providers in the city are:
State Farm: MoneyGeek score of 88 out of 100
Erie: MoneyGeek score of 87 out of 100
USAA car insurance is offered exclusively to active military members, veterans and their families, which is why the insurer is excluded from our analysis. However, USAA earned a MoneyGeek score of 95 out of 100, making it the top car insurance provider in Tennessee for those with a military background.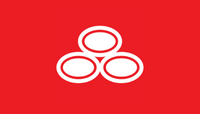 Geek Quick Take
State Farm garnered high scores in both customer satisfaction and affordability. It offers full coverage premiums at roughly $676 per year and has rideshare insurance as an option.
More About State Farm
Drivers for ridesharing companies like Lyft and Uber can consider opting into State Farm's rideshare insurance. This add-on ensures that all coverages from your personal auto policy (such as medical, emergency roadside, rental car reimbursement and liability insurance) remain in effect when your app is on and you're available for hire. Once you match and pick up a customer, all coverages, except liability insurance, remain in effect.
Read MoneyGeek's State Farm auto Insurance Review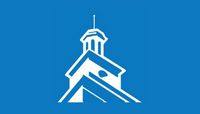 Geek Quick Take
Erie earned a perfect score in claims and high scores in affordability and satisfaction. The insurer offers better car replacement, which is only rarely available with most car insurance companies. The average cost of a full coverage policy at Erie is $673 per year.
More About Erie
With better car replacement add-on coverage, you can replace your totaled new car with the newest model. You must have owned your car for less than two years to be eligible. If you've had your car longer than two years, you'll get one that's two years newer. You can also add accident forgiveness to your Erie policy. This protects you from more expensive premiums if you're at fault in an accident. However, you must be claims-free with Erie for a minimum of three years.
Read MoneyGeek's Erie auto Insurance Review








Average Cost of Car Insurance by Postal Code
Where you live can impact the cost of your car insurance. Drivers who live in the 37918 ZIP code — the least expensive — pay $795 on average for auto insurance. Drivers in the most expensive ZIP code — 37920 — pay $11 more per year, for a total of $806.
Factors That Impact Insurance Costs in Knoxville
In addition to individual driver needs and history, location-specific factors like the rate of fatal accidents and the percentage of uninsured motorists also contribute to car insurance rates in Knoxville. How Knoxville ranks compared to the 300 most populous cities in the United States can have a significant impact on premium costs.
Most Accidents With Fatalities
1st

/300
Most Car Thefts
98th

/300
Most Uninsured Motorists by State
5th

/50
Personal Injury Protection Required
No
Most Annual Rainfall
47th

/300
Most Rainy Days
48th

/300
About Mark Fitzpatrick
---
---